Roadtrek International - Roadtreks for Sale
Want to place an ad to sell your Roadtrek?
Keep your ad concise and not like a sales brochure.  Look below
for some examples and do not be overly long.
EMAIL us your ad request. Include: model, year, condition, location and price. Your ad will run 3 months.  You will need to renew before the 3 months is over or your ad will be removed.   You may include ONE picture.  This page is provided as a service to Roadtrek International Chapter and friends, and so is carried at no charge. NOTE: Many buyers already know about the Roadtrek standard features, but be sure to mention any additions, factory options, improvements, or replacements you have had done. Also, list all the ways you'd like to be contacted about your ad. GOOD LUCK!
CLICK HERE or use webadmin@roadtrekchapter.org to send us your ad request.
We assume no responsibility for any ad placed on the Roadtrek website. Ads are free and come from anyone wishing to sell a Roadtrek, whether they are a member of Roadtrek International or not.  As such we have no way to verify the claims made by an ad written by the seller.
SCAM ALERT
ATTENTION ALL SELLERS!! Be aware of those attempting to buy your RV under false pretenses using the so-called "Nigerian Scam". Please refer to www.carbuyingtips.com/nigerian-scams.htm for more information. The best policy is not to respond to this kind of offer. However, you may choose to meet the buyer at your bank, with an officer present if you have reason to believe the offer to buy is legitimate. A real buyer likely will not mind doing this, but please use caution in any event.
NOTE- A CASHIERS CHECK ISN'T ALWAYS A SECURE PAYMENT - involve your banker.
Tom & Hank - Chapter webmasters, RT owners & members of Roadtrek International
Contact us to place an ad:  webadmin@roadtrekchapter.org 
NOTE- Scammers usually will only contact sellers by email. Consider listing your phone number if appropriate.     .
Attention potential buyers
The following listings are provided, at no charge, as a service by Roadtrek International Chapter, FMCA. It is a listing service only and all claims of condition, features, drivability and operational status are made solely by sellers. Prospective buyers should exercise the same cautions as they would when contemplating the purchase of any other vehicle.
Current Newsletter Listings
Please see the Roadtrek International newsletter.  It is our member's newsletter and has information on our group and its activities. 
Each current newsletter linked on our Home Page is open to all viewers.
Roadtrek International Public Newsletter - click here
Roadtreks are advertised in the above newsletter that are not on the website.
 Consider buying a Roadtrek and join our Roadtrek FMCA Chapter Owners Group.
---
---
Start of Website listings
---
1-0 Dealers
---
1-1 FRETZ ENTERPRISES (PA)
Telephone:
215-723-3121

HERE ARE MULTIPLE ROADTREKS THAT FRETZ ENTERPRISES OFFERED. THEY REALLY INVITE YOUR ATTENTION.  
 JUST CLICK ON THE LINK FOR THE RT YOU ARE INTERESTED IN (BELOW) FOR MANY IMAGES AND FULL DESCRIPTIONS.
LOOK FOR PRICE CHANGES FOR MANY OF THESE
==========================================
All are at Fretz Enterprises, Inc., 3479 Bethlehem Pike, Souderton Pa 18964
==========================================
2014 Roadtrek Simplicity Class B Motor Home
Stock no. 12084 $69,999.00
http://www.fretzrv.com/Page.aspx/diid/10260107/list/InventoryList/pageId/16963/view/Details/inventory.aspx     
==========================================
2017 Roadtrek Simplicity class B motor home  
Stock no. 12694 $69,999.00
==========================================
2015 Roadtrek 170 Versatile class B motor home
Stock no. 11362 $77,499.00
==========================================
2009 Roadtrek 190 Popular Class B Motor home
Inventory Clearance Sale!SALE Price $59,314.00 | Stock Number: 11588
==========================================
2012 Roadtrek RS Adventurous For Sale in Souderton, PA
Call 215-723-3121SALE Price $79,999.00 | Stock Number: 12588
========================================== 
2015 Roadtrek E-Trek Class B motor home
Stock Number: 12738   Sale- $114,999.00
http://www.fretzrv.com/Page.aspx/diid/11374643/list/InventoryList/pageId/16963/view/Details/inventory.aspx
 =========================================
2016 Roadtrek E-Trek Class B motor home
Stock Number: 12780    Sale - $119,999.00
http://www.fretzrv.com/Page.aspx/diid/11391476/list/InventoryList/pageId/16963/view/Details/inventory.aspx
=========================================
  END OF FRETZ ENTERPRISES ADS              listed 26OCT16 adj 8Feb17(1291) 
---
1-3 Sunshine State RV's (FL)
Telephone:
352-538-0010
Contact email:
Nick@sunshinestatervs.com

HERE ARE MULTIPLE ROADTREKS OFFERED BY SUNSHINE STATE RV'S.  THEY REALLY INVITE YOUR ATTENTION. 
Please check out www.sunshinestatervs.com for more Roadtreks.
JUST CLICK ON THE LINK FOR THE RT YOU ARE INTERESTED IN (BELOW) FOR MANY IMAGES AND FULL DESCRIPTIONS.
LOOK FOR PRICE CHANGES FOR MANY OF THESE  

==========================================
All are at Sunshine State RV's, 3202 N. Main St., Gainesville, FL 32607
CALL NICK AT 352-538-0010
EMAIL NICK@SUNSHINESTATERVS.COM
==========================================
 2005 Roadtrek 210 Popular
56,331 miles | $46,950
https://sunshinestatervs.com/inventory/product/2005-roadtrek-210-popular/
 ===============================================
2006 Roadtrek RS Adventurous
67,219 miles | $57,950
https://sunshinestatervs.com/inventory/product/2006-roadtrek-rs-adventurous/
 ===============================================
 2006 Roadtrek 210 Popular 
53k miles / $55,950
https://sunshinestatervs.com/inventory/product/2006-roadtrek-210-popular-gold-53k/?
 ===============================================
2007 Roadtrek 190 Versatile
58k miles | $52,950
http://sunshinestatervs.com/inventory/product/2007-roadtrek-190-versatile/
 ===============================================
2008 Roadtrek 210 Versatile
60,084 miles | $59,950
https://sunshinestatervs.com/inventory/product/2008-roadtrek-210-versatile/
=============================================== 
2011 Roadtrek 170 Versatile
36,918 miles | $64,950  
https://sunshinestatervs.com/inventory/product/2011-roadtrek-170-versatile/
 ===============================================
2011 Roadtrek 210 Popular 8,800 miles /  $74,950
https://sunshinestatervs.com/inventory/product/2011-roadtrek-210-popular-8K/? 
===============================================
2013 Roadtrek CS-Adventurous 43k miles / $79,950
2015 Roadtrek CS-Adventurous
27,978 miles | $110,000
https://sunshinestatervs.com/inventory/product/2015-roadtrek-cs-adventurous/
 ========================================== 
2017 Roadtrek SIMPLICITY SRT **REAR DINETTE**ONLY ONE LIKE IT.BRAND NEW
https://sunshinestatervs.com/new-roadtreks-for-sale/product/2017-roadtrek-srt-rear-dinette/?
=======================================================
  END OF SUNSHINE STATE RV'S ADS             Updated 3APR17 (1308) 
---
1990
---
1990 200 (UT) SOLD
Telephone:
801-550-5189
Fast, fuel-injected, fuel efficient, and easy to drive or park anywhere! 1990 with 100k babied miles. My family has loved this thing for camping. We go to the beach twice a year in it and Moab all the time. Easily does 70 mph on freeway. 
Few features:
-seat belts and forward facing seats for five (two fold up)

-queen bed in back (leave it down or turns into a dinette with two bench seats
-single bed in front for adult (Other seat can turn into another single bed for a kiddo)
-toilet and blackwater tank (self contained)
-electric or propane fridge
-microwave
-AC works great (rooftop and engine)
-Sink, holding tanks etc..
-Television with antenna and cable hookup plus DVD 
listed 10Mar17 (1373)
---
1990 Roadtrek - Independent (AZ)
Telephone:
310-721-0813
101,000 miles;2nd owner - no pets/smoke  asking $7,420
Repainted (white with wine stripes)
Clothes closet/interchangeable chair (all upholstery excellent) Never used bathroom (has tub and shower) Appliances used one week Generator ready In Phoenix Arizona
Contact by phone 310-721-0813  listed 27Feb17 (1368)
---
1995
---
1995 Popular 210 (FL) SOLD
Chevrolet G30. 132,000 miles on Jasper Rebuilt Engine. 252,000 miles on vehicle.  $6,500.  
Body and paint in very good condition.  Interior in good condition. 
Replaced in last 10,000 miles: Air Conditioner, Brakes, Shocks, Power Steering, Alternator.  in 2017.
 4 new Michelin Tires.

Service records available.  Original books that came with the unit in vehicle.
Near Jacksonville, Florida.  listed 17Mar17 (1378)
---
1995 Versatile190 (AZ)
Telephone:
520.203.6000
106K miles, Dodge 318 V8, new refrigerator, A/C and 2-year-old Michelins. No shower, water heater or generator. Tucson, Az. Asking $14,900. Listed 9Apr17 (1400)
---
1996
---
1996 Popular 210 (KS) SOLD
Chevrolet 7.4L, 125,000 Miles, Seats 3, Sleeps 3,
Awning, Generator, Water Heater, Shower, Dual access cabinet at side door, Ziebart undercoating, SiriusXM radio. Everything in good working order.
Recent Work (2015-2016); Serpentine Belt, Plugs, Wires, Rotor, Ign Coil, PCV, Fuel Pump, Rear Air Conditioner, Automotive A/C Compressor, EGR Valve, Distributor, Coolant Temp Sensor, Idler Pulley, Tensioner Pulley.
Location; Kansas/Oklahoma. Asking $15,500. listed 23Feb17 (1366)
---
1998
---
1998 Popular 190 (IL)
Contact email:
powerad@comcast.net
Located in Chicago
 Asking $20,000   85,000 miles Dodge 5.2 V8
In Chicago, clean Carfax, clear title.
Generator, awning, hitch in front and back, 3 front seats
 powerad@comcast.net      listed 20Apr17 (1412)
---
1998 Versatile 190 (MD) SOLD
Looks good - runs good. 127,000 miles
Been all over the United States and Canada but am 83 and done roaming.
$16,500. Listed 5Apr17 (1395)

---
1999
---
1999 Versatile 200 (GA) SOLD
Good condition, V8 engine, 71,202 miles. Regular maintenance and oil changes. Side awning. Sleeps 4, regular bed with two front seat converting into beds. Refrigerator, microwave, gas cooktop, shower and toliet. Good gas mileage. 

Bonus of scooter and hauling rack. $20,125.  listed 21Mar17 (1381)
---
2000
---
2000 Versatile 190 (NC) SOLD
2000 Versatile 190 Road Trek for Sale in Western North Carolina near Boone.  Ready for the season. Brand new rebuilt engine with less than a 1000 new miles. 3 yr. Guarantee. 4 New all weather tires, new wipers, two new batteries, new windshield, new alignment, new stereo/CD player and 4 new speakers, new regulator, carburetor cleaned in Onan generator. Some other new hoses and small items too numerous to mention.

Has air conditioner, heater, fridge, microwave and two burner stove, toilet, indoor and outdoor shower all working in good condition. Double bed and two seats in front make single beds. Has 4 original seats in front. Will include sheets and comforter for bed. Gets 15 miles to the gallon and is easy to hit 70 mi. per hour on the big roads. Have all receipts and repair slips and you can even talk to my mechanic if you like. Priced to go quickly for $24,800.  
Listed 24Mar17 (1385)
---
2000 Versatile 190 (TX)
Telephone:
727-692-1965
2000 Roadtrek Versatile 190  for sale 

 $19,499.  Located in Texas
Excellent condition. 113,498 miles.  
Dodge van 318 engine. Runs great.  listed 14Feb17 adj 27Feb17(1361)
---
2002
---
2002 Popular 190 (WI) SOLD
2002 Roadtrek, 190 Popular, white Dodge, 318, 5.2 L, V-8, 111,100 miles, $15,950.
3 seats and a permanent wardrobe (2 captain chairs).  

It has all the essentials such as twin beds or queen size, toilet, TV, microwave, stove, air conditioner, Fantastic Fan

Furnace, 3way refrigerator, hot water heater, Onan generator, shower, screens, awning, new Optima house battery, continental spare tire and car cover.  listed 4/4/17  (1394)
---
2003
---
2003 Popular 200 (NH) SOLD
55K miles, all systems in 100% operating condition.  Tires 18 months old, has awning, generator with 55 hours, TV, DVD, top of the line Pioneer FM/Navigation/Back-up camera.
This vehicle is in excellent condition.  A complete description and all specifications can be seen at:  roadtrek.com/brochures      

Located in New Hampshire.  Asking $33K.  Contact Listed 9Apr17 (1399)
---
2003 Versatile 190 (NE)
Telephone:
(402) 429-5765
Versatile is the key word in the description of this RV. Long trips to both coasts, overnighting at local parks, tailgating or just running errands around town, this vehicle does it all.
84,000 miles, good condition. Includes full, standard RV amenities plus built-in Onan generator, 18-inch flat screen TV, new tires (2016), newer propane tank and water heater, 4-bike hitch rack and Coleman RoadTrip grill.
Asking $29,500.

$24,500      Lincoln, Nebraska Listed 11Apr17 (1401)
---
2003 Versatile 190 (NH)
Contact email:
PWNewton885@gmail.coml
2003 190 Versatile 18,500 miles -  $34,500 or best offer. VIN: 2D6WB31YX3K515630
It is built on the Dodge chassis, has the 5.2L V8 engine and gets great fuel economy.
 Impeccable condition mechanically and is in above average cosmetic condition (no rust) and has very low mileage.  Meticulously maintained. Second owner, no pets or smokers. Everything works as it did when it left the factory. The Onan 2800 generator has 52 hours on it, and had a recent oil and spark plug change. 
Self-contained, 4 traveling seats,  furnace, air conditioner, 3-way fridge, ​stove, microwave,​ plenty of bright interior lighting, utility monitor panel, swing​-out​, swivel​-​mounted 12 volt TV and VCR, ​​6 gallon propane hot water heater​. ​fresh, Fantastic fan, toilet, showers in and out, wardrobe, 12 foot crank-out awning, class 3 trailer hitch, full size spare tire, under​-​bed rear and side storage bays.

It has never been in any kind of accident. Feel free to run a Carfax on it, or if you want to save the $45, I can send you a copy of the one I bought when I purchased the vehicle. I own this vehicle outright and I have a clean title in hand.  
More pictures here:  https://tinyurl.com/03-Roadtrek-190Versatile
Please feel free to email with any questions.  listed 25Apr17 (1415)
---
2004
---
2004 170 (GA)
I have decided to sell my Roadtrek;  I have owned it since new.  Chev based 170 with 71,000 miles; no generator.    Non Smoker and no pets.  Unit is in excellent condition.  Glass, upholstery, carpets, body all excellent.  New tires.  No accidents,  I just don't need it any more.  I live in the Jasper, Georgia area.  All the options; stove, frig, bathroom, microwave, tv, heater, hot water heater, awning, etc.
Asking $27,000   email me at blkade1@yahoo.com or phone me at 615-491-0747 for photos. listed 21Mar17 (1382)
---
2004 Popular 170 (OR) SOLD
Chevy Express 2500 chassis, 88,400 miles, vehicle location: Bend, Oregon.
Propane Gas/Electric/DC Refrigerator, Propane Gas Cook top, Propane Gas/Electric Water Heater, and Inverter.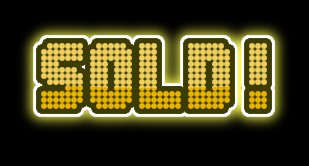 Electric Heat Pump (Heat and Air Conditioning), Inside Toilet/Shower Combination, Rear Spare Tire w/cover, Tow Package w/hitch, Auxiliary Battery, Outside Shower Set-Up, Tilt Wheel, Cruise Control, Leather Seats, Power Mirrors, and Awning.
Extras: 2 leveling pads, Extra power cord and 30 amp adaptor, Sewer elbow and portable hose support. Hose for filling drinking water tank and Hose for cleaning holding tank with spinner cleaning attachment
Everything is in excellent working order. All maintenance records are included. Vehicle has been maintained in excellent condition. 
Seeking $30,000, but will entertain offers. Listed 6Nov16 adj 16Mar17 (1300)
---
2004 Popular 170 (PA)
Telephone:
814-671-1572
Chevy 2500. 80,130 miles.
1st owner lived in Texas. 2nd - California. 3rd - Us in Pennsylvania.
Never driven in the winter. Stored in a heated pavilion. Sleeps 2.
TV, DVD, AC, Furnace, Stove top, Refrig, Microwave, Sink, Bathroom w/ shower.
Asking $30,000.  More pictures available upon request.
Contact Brian or Minnie Sprague @ 814-671-1572 listed 13Mar17 (1375)
---
2004 Popular 190 (CAN)
Contact email:
andrew.forward@gmail.com
2004 Roadtrek 190P Anniversary Edition   w/100k kms located in Calgary AB Canada ASKING:  $40,000 USD
Features include Anniversary paint scheme with matching dash kit, leather seating, fiamma box awning, chrome wheels, continental spare tire carrier, and more!
Great condition; all options working great.  Lots of upgrades. After months of research and talking to road trek owners around North America to make the 190P perfect (approx $6,000 in new upgrades all less than 1.5 years old)
Ripped out old dump system and replaced with new rigid pipe and waste master camlock style system. much improved. quick clean and secure. Likely the best thing I did. man did I hate the old setup.

http://campingworld.com/shopping/item/waste-master-rv-waste-management-system/82180

 200w solar install with MPPT charge controller and external monitor. New dual coach batteries upgrade from factory, charger / converter upgraded to new 4 stage unit,  Air bags, shocks and new HD front Springs. 2.5" extra clearance 
LEDS all around, replaced rear round florescent bulb with new led fixture,  Canary Camera / temp monitor
Cell signal booster, new LCD TV, Onan gen complete tune, 360 siphon septic vent cap
Wired in second battery box, upgraded speakers, nav deck and rear camera, Tire sensors with monitor, new Maxx air fan with remote control and rain sensor.  Listed 24Mar17 (1384)
---
2004 Popular 190 (FL)
Contact email:
Lmebills@gmail.com
 Beautiful, highly sought after 2004 Popular 190 30th Anniversary Edition. 
77K miles.    $36,900   Located in Palm Beach Gardens, FL
With heavy heart, circumstances require me to sell my "baby"
  This beauty comes with too much to name, but a partial list would include 2 burner stove, microwave, marine toilet, aisle shower and outdoor shower, 3 way Dometic Fridge, twin beds that can be made into a king, 3 Captain's chairs in leather, Oman generator. Also includes awning,  leveling blocks, armoire. Tons of storage throughout.
 New Michelins installed 9/15 (fewer than 10K miles on them). New brake pads and brakes 2 months ago. Propane tank regulator replaced last year.
 This vehicle is in amazing shape other than a few minor scrapes.  
 Service records available.  Please contact me with any questions.   Listed 14Apr17 (1404)
---
2005
---
2005 Versatile 190 (NJ)
2005 Versatile 190 (NJ)
2005 Roadtrek 190- Versatile (with 4 upfront seats); Chevrolet Express-3500 Chassis
Purchased it new; however now our needs have changed. It drives as a car and is easy to park! Great for a small family or grandparents with grandchildren as well!
Features:  Sleeps 4, Refrigerator/freezer, microwave, propane burners, TV, DVD player, toilet, showers (indoor and outdoor), built-in Onan 2.8 kW generator, separate house and motor batteries, inverter, propane furnace, AC/heat-pump, water heater, large awning, 6.0L SFI gas V8 Engine, two additional in-rear seatbelts. House battery is a sealed, leak-proof AGM type, off-season cover.
Condition:  New or near new: Spark plugs, engine air filter, OEM brake pads & rotors, motor and house batteries, built-in propane tank. 5 full-size Michelin LTX M/S2 tires with plenty of tread remaining.
Regularly maintained, no collisions, burns no oil (always used Mobil-1), all appliances and devices function well, normally kept covered when not in use, finish very good. Driven 105,702 mainly highway miles, single owner, maintenance records available.
Asking: $31,000        Northern New Jersey by original owner          Call 973-835-4410 or 201-341-4920  listed 14Apr17 (1406)

---
2005 Versatile 210 (TN) SOLD
The 210 is very desirable and hard to find wide-body model.  The unit is in very good condition cosmetically and mechanically with only 40,520 miles on the odometer.  Included is a transferable extended warranty that is valid until 9/22/17.  The warranty covers virtually all-mechanical and electrical systems (coverage is good throughout the US and Canada; trip interruption/food spoilage coverage; toll free assistance number; towing and rental reimbursement).  There are no mechanical issues and all four commercial grade tires are two years old, have very low mileage and look new. 
The unit has Roadtrek features:  inverter, Onan generator with 29.8 hours, refrigerator, toaster oven/microwave, two burner gas stove, flat screen TV and DVD player, refrigerator, continental spare tire, trailer hitch, cool Cat heat pump/AC, gas furnace and water heater, toilet, shower, awning, two coach batteries. 
The wide body 210 has a rear couch that converts to a full sized queen bed.  This Versatile has front seating for four (seat belts for seven) and it has the accessories to convert the front seats to two small beds.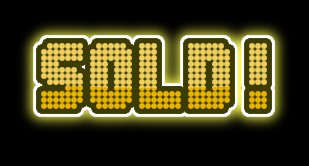 No smokers and no pets. Additional pictures of this awesome Roadtrek are available upon request.
We are selling our beloved Roadtrek (her name is Penny) because of health issues. Priced to sell at  $38,500 but are open to reasonable offers.  listed 20Feb17 (1364)
---
2006
---
2006 Adventurous RS (NC)
Telephone:
336-675-7743
Contact email:
terminustom@aol.com
Very nice 2006 Roadtrek RS Adventurous for sale. 100,900 miles  5 cylinder Mercedes turbo diesel chassis.  Gets 20+mpg.  No DEF required.  2nd owner.  Have all service records.  .  268 hours on LP generator. 
You probably know all of the features.  If not, here goes - Seating for 5 people, extra storage cabinets in middle passenger seat and galley, rear sofa that converts to king bed, wet bath with new toilet, sink and shower
Galley with sink, two burner lp cook top, three way fridge, lp coach heater, ceiling ac with heat, fantastic ceiling fan, tinted glass throughout, backup camera, led lighting throughout -including on the awning side of the van, AM/FM/CD with Bluetooth and hands free phone. 
Just recently had the oil changed, glow plugs and glow plug module replaced. 
Tires are in excellent shape.  Runs and drives like a dream.  You won't find a better unit in this condition and at this price. $49,850 

  $46,000 OBO.  Located in western NC. 
Text or email with any questions. listed 29Jan17 adj 22Mar17 (1350)
---
2006 Popular 170 (LA)
Telephone:
504.915.1622
2006 Roadtrek 170 Popular - Louisiana
 In great condition.  89k miles with no mechanical issues.
asking $40.000 

$34,000/ negotiable

It has factory installed armoire (no third seat) – lots of storage for a 170.  Onan generator runs great.  I have added in-dash navigation and a 19 inch LED TV.  New discharge hose. 

All Roadtrek features – inverter, 3-way fridge, water heater, shower, toilet, microwave, awning, continental spare tire kit, etc.
 Selling because we bought a 190.  Phone: 504.915.1622   listed 27Oct16 adj 19Apr17 (1295)
---
2006 Roadtrek RS Adventurous (WI) SOLD
2006 Roadtrek RS Adventurous with 139,000 miles. Non-smoking, No-Pet vehicle. Has the super efficient Mercedes turbo diesel 5-cylinder engine – we've gotten over 25mpg at 65mph. Very smooth and stable ride - upgraded with an anti-sway bar as well as new struts and shocks in 2014. There are no RoadTrek decals on the body because it was repainted in 2014. Four new Michelin tires in 2015. New engine battery and marine batteries in 2016. LP generator has 48 hours on it and was just serviced this month (Feb. 2017) so it runs great. Includes an extra

bed that fits over the front seats.
Everything works: Refrigerator (3-way AC/12-volt/LP), Roof-Top Air Conditioner (with electric heater), LP Heater, Microwave, TV, Water Pump, Flush Toilet/Shower, Macerator, Awning…
Asking $46,000 – Located in Wisconsin – we plan on going to the Roadtrek rally in Brooksville, FL, arriving March 8th.  More pictures available upon request. Listed 22Feb17 (1365)
---
2006 RS Adventurous (OH) SOLD
Selling a 2006 Diesel Class B RoadTrek RS Adventurous.
This is a Beautiful Unit that is ready to get back out on the road again!
Located in Northern Ohio; 33,582 Miles, Mercedes 2.7L CDI 5 cyl. turbo diesel engine, 154 hp
Previously owned by a couple who

no longer has a use for travel but kept in great condition and completely serviced.
It comes complete with brand new tires, an awning, and a rear power sofa. Gently used over time and almost like new!
I'm excited to find someone to enjoy this RoadTrek like it deserves to be enjoyed!
For more questions feel free to contact me ...    listed 12Apr17 (1403)
---
2006 Versatile 210 (ID)
Contact email:
IdahoRTforsale@outlook.com
2006 Widebody 210V on a Chevy 3500 Express chassis for sale in Boise, ID. 
The van is in excellent condition with only 42,530 miles.  We have had it garaged since we owned it.  Onan generator, wet bath + aisle bath and outdoor shower, water heater, propane, 3 way Dometic fridge, Cool Cat AC, heat pump, propane furnace, all original fabric is in great shape, 2 dinette tables, 2 burner propane stove, microwave. 
The van also has a hitch for towing and wire harness.  Awning is in great shape. 
This van is CLEAN and in excellent condition overall.  It's been well cared for by us and the previous owners before us, and is ready for a new home. Link to youtube video of pics: https://youtu.be/ClfoMzI6C-g
email Noelle at IdahoRTforsale@outlook.com  Asking $49,000 listed 14Apr17 (1405)
---
2006 Versatile 210 (PA) SOLD
2006 Roadtrek Versatile 210   3500 Chevy Express Van
 In very good condition. Vehicle odometer: 40,375 miles.  No mechanical issues.  Selling because of medical reasons.
 All Roadtrek features: inverter, Onan generator with 78.5 hrs., refrigerator, microwave, 2 burner gas stove, hot water heater, shower, toilet, Cool Cat heat pump/A.C, gas furnace.

 Also has armoire with adjustable shelves and interchangeable with left lounge seat.  American racing wheels, and Black and Decker electric coffee maker.  Rear couch converts to queen size bed.  Owned by non-smokers.
 More pictures upon request.
 Vehicle is located in Hollidaysburg, PA.  Asking $42,000   listed 12DEC16 (1318)
---
2008
---
2008 Popular 190 (NC)
65.5K miles. Excellent condition lots of extras. Asking $50,000. Call Gerry Kilpatrick 828 556 1091, located near Brevard. Listed 27Mar17 (1389)
---
2008 Popular 210 (OH)
Telephone:
513-633-6722
Contact email:
rtingopa@gmail.com
2008 Chevrolet 210 Popular   Asking $54,500   Contact:  Don

 Very clean, almost new condition, with 56,000 miles. Non smokers and no Pets.
Includes the following: Screen package that includes driver and passenger doors, rear cargo area, side entry door;
6.0 V-8 engine; new AGM house batteries; cherry wood interior; power rear seat/bed that can be either 2 twins or Queen
Awning with separate sun shade; a/c with heat pump; back up camera; new HD antenna;  Onan Generator;  Macerator pump;  cover   listed 22APR17 (1414)
---
2008 Popular 210 (PA)
Telephone:
201-280-0227
Contact email:
rberger5@ptd.net
2008 Popular 210 (NE PA)   Asking $46,000
Good condition, 80,200 miles.  New front brake rotors and all systems checked out to make sure they made it through the winter in good order.  Armoire is installed, but additional seat is included.
 Please call Rich at 201-280-0227 or email me at rberger5@ptd.net if you have any questions.  If you would like, we could arrange for a FaceTime call at the above number if you would like me to walk you through our Roadtrek.  listed 15Apr17  (1407)
---
2008 ROADTREK 190 VERSATILE (FL)
Telephone:
561-523-6015
Contact email:
Tmagnanti1@gmail.com
***Rare find*** 2008 Roadtrek 190 Versatile on the Chevrolet 3500 chassis. It has the 6.0L gas engine with only 27k miles on it!!! This Roadtrek is in excellent condition!!! It has 4 gray leather captain's chairs up front, and seats three on the rear sofa. It sleeps four. It has silver full body paint that really sets it apart from every other Roadtrek on the road.
It has a new LCD TV with a DVD player, the bathroom has a toilet and a shower. The kitchen has a solid Corian countertop with a sink, a two burner gas stove. There is a led lighting fixture in the kitchen, above the sink area. This Roadtrek has two separate tables that form front and rear dinette areas. 3 Way fridge, Coolcat ACw/heat strip), and microwave.

 It is fully loaded with a 2.8 Onan gas powered generator w/only 90 hours, awning and a spare tire kit.  All 5 tires are new with polished alloy wheels.  No rust, no leaks, no body damage. This is a no smoking/no pet unit!
There is no difference between this one, and a brand new one. You will not find a nicer one out there! This versatile is located in south Florida and is truly a ***rare find***. This fantastic unit will sell fast for only $62,950. We are serious sellers, looking for a serious buyer who wants a quality class b Roadtrek.
Please email me at: Tmagnanti1@gmail.com or call Tony at 561-523-6015 
listed 21JAN17

(1341
)
---
2008 Versatile 190 (FL)
2008 Roadtrek 190 V ,58k miles, good condition.
Asking $49,500.00 Selling due to health issues.
Contact: Margaret at rvjomar@gmail.com   listed 13Feb17 (1360)
---
2008 Versatile 210 (CA) SOLD
2008 210 Versatile. Asking price $59,000, 51,000.

 $46,900
It has 66,000 miles on it. Very clean and we are non smokers. It is on a Chevy Express Chassis. Screen package. 6.0L V8 - Engine. Cherrywood interior. Bridgestone tires new chassis battery and two new 6 volt house batteries. Power seat/ bed converts to queen bed.

Like new awning, cruise control, home theatre system. 110 volt Dometic recessed air conditioner and heat pump. 12000 btu. 750-watt inverter with charger. Onan MicroLite gasoline generator. Three way fridge, two burner propane stove. Compact bathroom with shower and toilet. Wire harness for towing. New 12 volt macerator sewage pump. Auxiliary connection for portable BBQ and much more. Listed 5Oct16 adj 4Apr17 (1264)
---
2009
---
2009 Popular 210 (WI)
Telephone:
262-565-8307
Contact email:
mapel1616@gmail.com
Chevrolet class B motorhome top of the line 210. 63,000 miles
In excellent shape, fully loaded: Onan generator, fully self-contained, full kitchen, shower, awning, trailer hitch, and backup camera.
Runs great.  Title is clean asking $57,250 or best offer. Will consider all offers. No trades. Must go soon, never seen snow!
Owner lives in Utah, motorhome is in Wisconsin for the summer, Milwaukee area. More pictures available upon request. listed 12Oct16 (1277)
---
2010
---
2010 Popular 190 (AZ, WI) SOLD
Based in Wisconsin, in Arizona for winter.  Unit is in ex. cond.  All roadtrek amenities, plus generator, cabinet to replace 3rd. seat, mattress for grandchild, coffeemaker. 

Tires, batteries, etc. all recently new.  88,000  miles. 

 $45,000.  Listed 16Jan17 Adj 21Feb17 (1339)
---
2010 Popular 190 (VA)
Telephone:
757-406-0869
Contact email:
kevinevelynray@aol.com
Chevy express 3500 chassis, 50 K miles, excellent condition, everything works. New coach batteries, leather seats, eclipse entertainment system, onboard generator. Meticulously maintained, records available.   $57,900. Location Portsmouth, VA.
Listed 2Feb17 (1352)
---
2010 Popular 190 (WI) SOLD
2010 190 Popular 3500 white Chevy Express. 4.8L V-8 engine. Fully loaded.
Onan Generator, Home theater, 12 cup coffee maker, etc. One owner, non smokers, no pets, always garaged, 33,500 miles.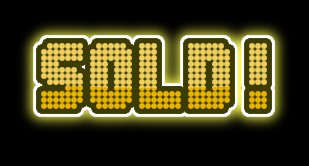 Originally listed at $91,000. Asking $69,000. Located in Madison(Middleton), WI.  listed 1Feb17 (1351)
---
2011
---
2011 Simplicity 190 (FL)
Telephone:
352-396-5627
 2011 Roadtrek 190 Chev. Express 3500 Simplicity – Popular Layout – 4 to 5 passenger.
Vin#1GCZGUCA9B1140107      $60,000   Located in Leesburg, Florida

Chevrolet 4.8 V8 & 6 speed auto transmission, 18 to 20 mpg @ 70 mph highway speed, 40,000 highway miles (amsoil  used)
 Delivered by Camping World Jan. 1, 2012 @ $83,000 cost.  (Simplicity was advertised as a 2012 design)
Serviced by: Van Gannaway Chevrolet, Bob's RV & Welding
Standard Equipment at purchase:
2 bunk sleeping or 2 bolsters convert to queen bed layout
Spare Tire Mount, Trailer hitch & wiring, Onan generator – gas 53 hrs., AC/Heat Pump
Water Propane Heater – propane, Cabin Propane Heater – propane, Refrigerator – Auto - Propane, AC & DC
2 Burner stove – propane, Microwave oven, Toilet/shower, Visio TV & DVD
Black water Tank 10 Gal., Grey water tank 23 Gal., Fresh Water tank 22 gal
 Additions since purchase:
 Dual Premium Dash Radio with CD DVD , Backup Camera, Clover Drop Leaf Table, Large Standard Rectangle Table
Armoire Cabinet (in place where side right seat passenger seat was located), Armoire can be removed – 2 bolts and seat  replaced easily)
Voltage Surge device, 10' cable for TV, Water Filter/Pressure regulator, Coiled Flexible Water Hose
Macerator pump & flexible hose (replaced orig. ridged hard hose-to improve hose storage), Leveling Blocks, Tire Covers   listed 27DEC16  adj 3Mar17 (1325)
---
2012
---
2012 Simplicity 190 (WI) Sold
  Very clean, non smokers and no pets. Covered and not driven in winter. In excellent condition.  29,533 miles. 
Asking price: $56,800.  

  $55,500
  Onan generator, awning used twice, outside shower and trailer hitch. Home theater system, 3rd seat armoire that has never been used, power seat/ king sized bed, propane furnace, heat pump, and air conditioning.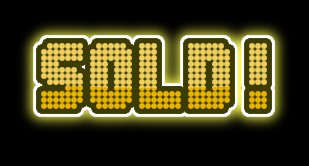 More photos upon request.   Located in Wausau, Wisconsin  listed 20Mar17 adj 7Apr17 (1380)
---
2012 Popular 190 (CO) SOLD
For sale:  2012 190 Popular located in Littleton, Colorado.  
This Roadtrek 190 Popular is in truly excellent condition.  It has been smoke free, pet free and kid free!It has never been used in snow/ice and only highway miles. 
The title is clear and the van has been winterized.

In addition to the Standard Roadtrek features this coach has:  Onan Generator, Screen Package,  Awning, Continental Spare Tire, Tire Covers, Aluminum Wheels Dinette

Home Theater System, Wardrobe, GPS, Trailer Hitch, Power Seat/Bed, TV Two Coach Batteries, Water Hose with Pressure Regulator, Cable for Cable TV 
All Manuals and Maintenance Records.  We're selling this wonderful, clean Roadtrek so we can enjoy other ways of traveling.  A Great Deal At:   $68,500 

    $65,000  listed 20NOV16 adj 17Feb17 (1311)
---
2012 Popular 190 (FL)
Telephone:
978-857-8951
Contact email:
egb459@gmail.com
 190 Popular 2012; 57,000 miles; excellent condition; located in Williston FL near Gainesville; asking $61,900.00
Excellent condition; all maintenance up to date; two new tires; power rear sofa which converts to king or two twin beds; permanent cabinet behind drivers seat; side and rear door screens; TV entertainment center with surround sound ; inside and outside shower; easy to drive 18+ mpg highway.
 We are selling to buy a home in NH.  More photos available upon request. Located in Williston FL  listed 14Mar17 (1377)
---
2012 Popular 190 (WI)
Contact email:
hjoelboyd@gmail.com
Only 9812 miles on the beautiful 2012 Roadtrek 190 Popular SE edition in custom silver exterior. Includes fully enclosed bath with extra sink, less than 3 hours on the Onan generator
6.0 Liter v-8 with the new 6 speed heavy duty automatic transmission that

averages 16 +/-mpg fuel economy, transmission cooler with tow package, continental spare tire, Tom Tom navigation with rear backup camera, appearance ground effects package, Winegard satellite over $1000 value, max air roof vent cover, leather rear power sofa, solid cherry cabinets, granite kitchen counter top, front & rear dining table locations, 2 burner gas stove, microwave, 3 way refrigerator,
Coolcat air & heat pump, additional gas furnace, custom awning, second auxiliary house battery, screen package for door opening, 19' flat screen tv and cd player, surround sound stereo, exterior shower, and American racing wheels.
Enjoy all the comforts and conveniences of home. New replacement cost over $120,000 save big with this excellent 2012 roadtrek now just $73,900 obo clean car fax listed 8Apr17 (1398)


---
2012 RS Adventurous (MI)
Telephone:
616-364-7184
Contact email:
curtandpattylinscott@comcast.net
3500 Mercedes Sprinter 3.0 L V6 DOHC 24V Turbo Diesel dual rear wheel, 10,000 miles, Blue-Platinum full body paint, Permanent Cabinet behind driver seat, Captains seat in 2nd row, Onan MicroLite propane generator 2.5 KW, LX Package, Screens for rear cargo door opening and side front windows, Power Rear Optima Leather Sofa (king or twins), Dash Mats, and Aluminum Wheels. Used only for touring and never been camped in, bath never used, refrigerator – 3-way - only appliance used.  Microwave/Convection Oven, LCD TV, DVD Player, full RV cover new in box.

Price $88,000.  Still looks and still smells new.  Heated garage stored, never driven in winter.  No pets/smoking. Curt/Patty Linscott, 616-364-7184 or curtandpattylinscott@comcast.net.  Ada, Michigan. listed 9Jan17adj 19Feb17 (1335)
---
2012 SS Agile (FL) SOLD
2012 Roadtrek Agile in very good condition. 38,900 miles.
The tires have less than

9,000 miles, new GPS with backup camera.

Less than 12 hours on the generator. Asking $77,900  located in Fl  listed 12JAN17 (1336)
---
2013
---
2013 Agile SS (CA)
Contact email:
only7web@gmail.com
Currently located near Yosemite NP.,  In very good condition. 47,700 miles. 
All Roadtrek's Standard Features plus:
Paint: Silver Ice, Platinum interior, Cherry cabinetry; 200w Solar installed by AM Solar ($3200), Optima Leather throughout
Onan generator (run 30 minutes/month); 110v 19" flat screen television on rotating bracket; DVD/CD system; Continental Spare Tire Carrier; Tow Hitch; Back-up Camera, Aluminum Wheels. Less than 42 hours on the Generator.  
Recent/New installations:
Michelin tires, Garmin GPS, 2 - New 6v coach batteries (AGM)
More photos upon request. Email: only7web@gmail.com
Priced to sell @ $87,900 

$84,000    listed 5Mar17 (1371)
---
2013 E-Trek (WI)
Contact email:
tegallant@mac.com
This clean, well-cared-for unit is all electric/Diesel powered and propane free. It has 8 new reliable 6 volt AGM batteries and a second engine mounted alternator for charging off grid, in addition to roof mounted solar panels. A 5000 watt Inverter/charger also charges batteries on shore power. The 2-year old 3 cu ft Refrigerator/Freezer is 12/120 volt powered and tolerant of uneven parking spaces.

A storage closet replaces the 4th captain's chair behind the driver and an electric sofa provides 3 additional belted seats. The sofa becomes a Queen bed upon reclining. A Webasto diesel furnace/hot water heater sips fuel from the main tank. An electric trailer brake controller is included as is a zip-in screen for the back doors. MB service to be completed in April and the Michelin tires are good. One year old chassis battery. 86,000 road miles. $79,000. Central Wisconsin. listed 20Mar17 (1379)
---
2013 Popular 190 (SC)
Well maintained with 54,500 miles and priced at $69,900.  Call 843 842 3109 for details. Listed 24Jan17 (1345)
---
2013 RS Adventurous (CA)
Telephone:
831-588-4672
Contact email:
kagraha@aol.com
25,000 miles, in excellent condition and a dream to drive (excellent mileage too). Recent Mercedes service so none needed until 35,000 miles.  Still under warranty and has been lovingly used and appreciated.
Custom made shades for windshield and side windows / back double door screen and large screen upgrade on side door / awning. Clarion NAV and radio system and color backup camera / home theater with surround sound, and undated 22"HDTV / DVD. LED lights in interior and exterior.

Large double cabinet with slide out table - easy to use with swivel chairs for meals and computer use.
Onan generator / spacious counter / power sofa (makes into king or twin beds). A/C with heat pump / microwave / furnace and frig / bathroom / heavy duty trailer hitch.
Mercedes-Benz gold exterior, cherry wood and tan (easy care) interior. Asking $85,000. More photos available upon request. listed 19 Dec16 ext 11Mar17 (1323)
---
2013 RS Adventurous (IL)
Telephone:
815-441-5159
Contact email:
maxandbeth@live.com
2013 Roadtrek Adventurous RS.
It is in good condition and located in Chicago area. The mileage is 57,994 miles
We are asking $92,500.

  $88,500
It has one solar panel and the ProVista solar system controller. . The Onan generator has 23.9 hours. It has the large screen for the back doors.
This Roadtrek has three seats with a wardrobe in place of the fourth seat in the second row on the left side.
Have pictures to share with those that are interested.
We can be reached at 815-441-5159 or maxandbeth@live.com       listed 10OCT16  adj 17Feb17 (1273)
---
2013 RS Adventurous (OK)
Telephone:
405-464-5681
Contact email:
cwdarnall@yahoo.com
2013 Roadtrek RS Adventurous. 49038 miles, 200 watt solar panel, 3.6 cubic ft. refrigerator, convection microwave, 2 burner stove top and abundant storage throughout the coach.
Propane heating system with thermostat, air conditioner ussingshore power or with built in Onan generator. Hot water heater, permanent bathroom with stand up or sit down shower.
Sleep up to three and seat up to seven. Mercedes Sprinter diesel V6, averaging 15-20 miles per gallon. 22'9" exterior length, power couch to become a king sized bed. 24" television on a swivel arm with satellite tracking dish allows you to watch live television while you are traveling.  DVR or DVD. Exterior awning
For additional details email cwdarnall@yahoo.com or call 405-464-5681 in Oklahoma City, OK  listed 15Apr17 (1408)
---
2013 RS E-trek (FL)
Contact email:
sueaugust@sbcglobal.net
Make:  2013 Roadtrek   Model : RS-Etrek (Sprinter) Asking $80,000 St. Petersburg, Florida Mileage: 33,858   Avg mpg: 17 
  Single Owner; Mature couple; No Pets; non-smokers No bank loan; Clear title. 2 years remain on Roadtrek service warranty.  A "Glamper's" Dream coach.  Detailed inside and out.  Fresh bank of house batteries (non-lithium), inverter and battery charger
Brand new seat covers for driver and passenger captain chairs, Factory installed voltage meters for ease of monitoring. All original pillows, covers, cooking pan for invection stove top, manuals included
 Features; Dual real wheels, 10,000 lbs. towing capacity, Webasto furnace/and house water heater, Electric hot water heater for instant hot water. 
 All other information available upon request. Please contact me initially via email  listed 23Mar17 (1383)

---
2013 SS Agile (PA)
Contact email:
2013ssagile@gmail.com
2013 Roadtrek SS Agile
Excellent condition, 28,000 miles, 3.0 Liter V6 Diesel
Cherry interior, 2.5KW Onan propane generator, continental spare tire, rear cargo door screens, aluminum wheels, bug screen, hood protector, storage cover
30 hours on generator, 3M Crystalline solar film installed on all windows, transferable Xtra-ride RV coverage.
Located in Gettysburg PA.  Asking $86,500.00   listed 12Feb17 (1359)
---
2014
---
2014 E-Trek (FL)
Telephone:
727-459-4184
2014 Mercedes Sprinter Road Trek - E Trek Motorhome.
Diesel - Solar Panel - One Owner - Like New Condition - Non Smoker - Garage Kept - Only 11.000 miles - $99,950 OBO. Located in Dunedin, FL.
Call John @ 727-459-4184 - Pictures available on request. Listed 21Apr17 (1413)
---
2014 Popular 190 (CO)
Telephone:
907-244-2459
Contact email:
jon4paz@gmail.com
ONLY 13K miles--$79,999. Still under warranty. 6.0 liter, 332 hp Vortec V8.  
It's loaded with features and has a user friendly floorplan. ALL amenities including 3 cu ft refer, shower, toilet, A/C-Heat pump, water heater, furnace, TV/DVD player, 2-burner stove, microwave, GPS, back-up camera/monitor, macerator pump, Onan generator, power awning, aluminum wheels, window screens, cherry cabinetry & electric sofa that makes twin or queen size bed.
Excellent condition. Step inside and right away you'll see why Roadtrek is the number one van in North America. Located in Fruita, CO (near Grand Junction)
.
Listed 8Dec16 adj 5Mar17(1317)
---
2014 Popular 210 (OH)
Presently with 22,300 miles and always garaged. Showroom like condition, not a mark on it.
Loaded with all the options. Two HD TV's. Charcoal gray special paint. Cherry interior cabinets and halo leather seating. Power sofa/king size bed.
Two batteries. Brand new CoolCat AC. 

This a beautiful coach that has not been modified or abused.
Asking $83,500.  

 $79,500
Open to offers. Coach is located near Cleveland, Ohio. Contact me for photos and details.
  donmoore10@aol.com  or cell  440-915-2331 or home 440-355-4407.  Listed18DEC16 adj 9Apr17(1320)
---
2014 Popular 210 (TX)
Contact email:
eacopeland2003@yahoo.com
Roadtrek 210 Popular (Austin, Tx)
Hard to find 210 Popular – White. Well maintained. 
Lots of extras. Power sofa with king/twin bed, and 22 inch flat screen TV. 
Currently less than 25,000 miles. Asking

$89,000

 $83,000.  Make offe
r.
Listed 22Jan17 Adj 10Mar17 

(1344)
---
2014 SS Agile (AL)
Telephone:
520 784 1328
Contact email:
skettle1@verizon.net
2014 Road Trek SS Agile.  Diesel Mercedes Benz engine
19.5 ft, 36, 500 mile , 22-24 MPG, 5 yr extended warranty w/ no deductible 
Unit is loaded and in excellent condition.  located in Foley, Alabama 
asking $108,500 

  $105K or make a offer contact Shelby  listed 20JAN17 adj 31Jan17 (1340)
---
2014 SS Agile (TX)
Telephone:
925 330 3715. (Cell)
Contact email:
J_LISA@SBCGLOBAL.NET
2014 SS Agile For Sale  - Houston, Texas area
Silver Exterior/Gray Interior, 34,000 Miles.  

 $89,000
 This SS Agile is great to drive around town, or across the country. Service has always been performed by my local Mercedes Benz dealer.
 Has been garaged since new, and not exposed to the elements. The coach has been used primarily on the highway to travel from Texas to both coasts. Cold AC, Solar Panels, rear screen,
2.5 KW generator, Stowaway Cargo Carrier and many other options. This unit is in excellent condition. Shower has never been used.
 Forced to sell due to recent spinal surgery. Want to find it a good home.  Listed 9Feb17 Adj 27Feb17 (1358)
---
2015
---
2015 Adventurous RS (CAL) SOLD
2015 Roadtrek RS Adventurous (3,724 miles)
Located in Lincoln, CA.  asking $89,500

This Roadtrek is in excellent condition and only used 3 times.
Additional options include Enhanced safety features, *Onan Microlite* propane generator (2.5KW), 270W Solar panel and charge control, back up camera.
Contact    listed 13Mar17 (1374)
---
2015 CS-Adventurous (CAL)
Gray 2015 CS Adventurous with 15,600 miles.
Comes with armoire in addition to the third seat, induction cooktop, rear and sliding door screens, solar, 3000 watt inverter, 33 gallon fresh water capacity and four batteries, ALDE heating and propane.
A  grandkid bunk goes over the front seats and sleeps two kids under 80 lbs. each. An internal Roadmaster brake control is installed for a tow vehicle.
Completely inspected on 4-19-17 by a certified Roadtrek mechanic. Everything is in working order.
Asking $115,000. Located in Riverside County, CA. We can be reached at (951)217-1895 or duganyounger@verizon.net   listed 20Apr17  (1411)
---
2015 E-Trek (FL)
Telephone:
239-878-0644
Contact email:
pookie2048@gmail.com
Roadtrek Etrek 2015 with 4,700 miles. White exterior with 4 captains chairs, cherry cabinets and loaded with all the options to boondock.  This Roadtrek is in new condition, stored indoors and plugged in year round with a surge protector. Fold-down bike rack included.
Price is $114,900.00.  Contact owner at 239-878-0644 or email to pookie2048@gmail.com  Listed 3Apr17 (1393)
---
2015 Popular 190 (TX)
Telephone:
210 410 8467
Contact email:
zrex8759@gmail.com
One owner Roadtrek 190.  Located in Texas
Besides all the Roadtrek features it has a roof solar panel.The mileage is 21000. Price is $75000. I will include a Thule 2 bike hitch carrier. My age is the reason for the sale  listed 19Apr17 (1410)
---
2015 RS E-Trek (MO)
Telephone:
573-380-2075
Contact email:
grgcmr@comcast.net
Our Roadtrek E-Trek is the original and proven design with 8, 6-volt AGM batteries (two under the hood and 6 under the rear floor), a 3500 watt under-hood engine generator (2nd alternator) that charges the batteries, a 5000 watt inverter that supplies 120v power to appliances and the roof A/C unit, and 240 watts of solar panels on the roof.
It has the 4 captain chair floor plan. There is a convection microwave, induction cook top, a hot water/filtered cold water dispenser, and a Webasto diesel furnace/water heater.  We have made several upgrades which include adding a Cooper-Bussmann battery equalizer to control battery drain from 12volt appliances, converted the shore power connection to the SmartPlug system and upgraded the suspension with SumoSprings both front and rear. There is also the flat screen TV and DVD player that was factory installed.
The Mercedes Chassis has the optional safety package with additional air bags, lane departure warning, collision avoidance system, xenon headlamps with washers, blind spot monitoring system, and steering wheel controls for audio and monitoring systems. There is no propane system due to the all electric configuration.
Less than 16,000 miles, all routine maintenance up to date. Mercedes-Benz Sprinters have had some issues with the exhaust NOX sensors failing. Both NOX sensors were replaced in January 2016, and the operating system was reprogrammed at the same time which eliminates recurrence of that issue.
If you are in the market for the E-Trek model, I don't think you will find another one in the country that has been as well cared for as ours. 

 $99,000. Contact information:  
grgcmr@comcast.net
or 573-380-2075.
Listed 3Nov16 Adj. 26Mar17 (1298)
---
2015 Versatile 170 (CAL)
Contact email:
duke6313@gmail.com
Price: $85,000.  Open to reasonable offers.
Condition:  Excellent.  Miles:  5458
Gas Generator: approx 40 hrs, routine service and runs strong like new.  
Reason for selling:  not much time to use since still working full-time.  On days off, wife doesn't want to sleep in it with the little kids camping. Located near San Diego.
Bought in Southern California and driven entirely in California. Transferrable extended warranty valid until 6/15/2019 (covers vehicle paint job, wheels, tires, all RV/vehicle systems, electrical/plumbing/mechanical including the retractable power awning, and all interior RV upholstery).  
Nonsmoker.  Original owner.  No pets. The 170 has a rear couch that converts to a full sized bed.  This Versatile has front seating for four (seat belts for seven) and selling w/ the accessories to convert the front seats to two small beds.
There are several aftermarket modifications and other OEM options that can be sent to anyone interested. Additional pics available upon request. Cell (text or call): 858 247 2235. Listed 8Apr17 (1396)

---
2015 Zion (WI)
Telephone:
920-650-8733
Like NEW! One Owner, Solar, Lithium and AGM, Underhood Generator,   $77,900 OBO
Besides the standard items - options are:
200 Watt Solar with charge controller, 200 lithium - EcoTrek Plus the standard 400 AGM, Underhood generator - this is so nice and quiet
Power front door and side door steps, spare tire kit (underneath), Rear and Side Screen package-
BlueRay TV (rotating bracket) and DVD Player, Retractable power awning,
Interior permanent bathroom with shower, Galley features a 5.0 cu.ft. refrigerator, propane stove and microwave, Air Conditioner - 110 V, 11,000 BTU roof mount
Side facing rear 12 V power sofa allows for a long open aisle perfect for large items and then easily turns into a king-size bed or twins at night
Front swiveling Captain seats, Spare Tire
More pictures? Questions? Will deliver. listed 25Mar17 (1386)
---
2016
---
2016 CS Adventurous (CAL)
2016 CS Adventurous 4x4 Located in Brentwood, Calif. Asking $119,000 with 29,980 miles  Call or text (310)-709-7730
One owner. No kids, non-smoker. Like Brand New ! Meticulously maintained. This 2016 RoadTrek CS Adventurous is unique with a 4x4 and features the E-Trek package along with the Roadtrek and Mercedes Benz warranty still in effect.
 13' power awning; Fully Enclosed Bathroom with Shower; Smoke, propane & CO detectors; DVD Player with 6 Speaker Home Theatre Surround Sound System; Bug Screen package;Solar Panel w/Charge Controller; Volt Start Autostart battery protection; Alde wall and in floor heating; ALCOA aluminum wheels
 Instant hot water, on demand; Convection/microwave; New Replacement Full size fridge and freezer  battery disconnect & generator hour meter; Front dinette w/ Leather rear power sofa for one King size bed or converts to 2 singles;  macerator sewage pump; Propane Stove -Water Heater
20,000 mi service completed in 09/2016; Oil changed at 3,000 mi, 10000 mi and 19000 mi; New windshield. New current generation lithium battery bank by RT Kitchener. Selling because my beloved dog is dying and unable to travel.  Listed 15Feb17 (1363)
---
2016 CS Adventurous XL 4x4 (GA)
Contact email:
jjenningsotrl@gmail.com
Mercedes Sprinter turbo diesel, 4-wheel drive. Standard Mercedes Sprinter equipment and Roadtrek equipment.  Options include: Aluminum wheels.  Equipped with 2-solar panels, 470w total output.  Four 200 AH Lithium Ion batteries.  Undermount air conditioning.  Alde induction floor heating.  Induction burner.  Convection microwave.  Two door refrigerator, 7-cu ft.  Drop down overhead storage.  Samsung 24" TV. DVD player.  Surround Sound speaker system.  Headboard.  Golf bag rack. Outside electric awning. Third seat. King size bed. 
Mileage at 6393 at this posting.  All systems are functional.  Recently at the dealership in Nokomis, Fl for minimal warranty work and fine tuning.  Six year Roadtrek factory warranty is transferrable.  Unit is located in Athens, GA .  Contact for information or to arrange to visit the unit. $149,900.   Listed 11Apr17 (1402)
---
2016 RS Adventurous (CAL)
Contact email:
livingadesertlife@gmail.com
Immaculate interior and exterior. 13,100 miles. Excellent opportunity offered under market value for similar Roadtrek RVs! We have to part with our beloved 2016 Roadtrek RS Adventurous due to health reasons. This special RV is loaded and ready for you!  $132,500
Transferable Roadtrek Warranty has ~5-Years remaining plus Mercedes-Benz base and limited diesel engine component warranties (as of Mar-2017).  Be the new owner of a market-leading RS Adventurous built on the long-lasting Mercedes Sprinter chassis (Mfg 2015), loaded with many highly-desired Roadtrek and Mercedes Benz Extras & UPGRADES.
Plush, heated Front Captain's Seats. UPGRADED luxurious Second Row Captain's Seats with Cloverleaf Dining Table with Open-Concept, Expanded Galley design. Transform your Power-Reclining Halo Leather Rear Sofa into a King Bed.
Has all the standard items plus several upgrades that will be further described and sent to interested buyers.
Non-smoking, thoughtful owners in Palms Springs area. Please call (415) 994-5644, 7am-9pm PT.  Listed 8Apr17 (1397)
---
2017
---
2017 CS-Adventurous XL-4X4 (NJ) SOLD
We have decided that traveling in a camper is not really for us. So our almost new coach, with 6,400 miles, always stored inside, is now for sale.
Our CS-XL 4X4 is fully loaded with 1600 Amp Hr Lithium Battery Modules and 600 Watts of Solar Panels.
The full list of options include; Undermount Air Conditioner, Diesel Alde with Radiant Floor Heat, Drop Down Rear Power Cabinet, E Trek Luxury/Infinity package, and Warp Core/Platinum Package.
Removable Headboard, Pantry (with a custom, factory made, slide out tray to fit a Kuerig Coffee Maker),The Third Seat is included, in case it is ever needed. Screen Package, Induction Cooktop, 2nd. Induction Cooktop, and Television.
Alcoa Aluminum Wheels, Golf Bag Rack, Factory added Tri-Outlets(110V/12V/USB) at both sides of the bed, Factory added spare HDMI cable from TV Cabinet to DVD Cabinet, Factory added custom garbage bag holder inside Sink Cabinet, and Factory supplied front side window screens.
Exterior paint is Champagne Pearl, Interior Fabric is Tan and the Cabinets are Cherry. All six wheels have been balanced, and the unit has been properly aligned, by Mercedes Benz.
All items/issues discovered during the initial break in have been addressed. There are no scratches, chips, dings, or stains. The coach has never been smoked in, no pets have been in the unit, and shoes have not been worn in the living area.
The balance of the Roadtrek 6 year, unlimited mileage, warrantee is fully transferrable. This coach would retail today for $197,786 plus the cost of the second Induction Cooktop, plus the cost of the Factory Added Extras, plus Freight Costs. Available now, vetted and without the wait, asking $154,900.  listed 8Feb17 (1356)
---
Accessories FOR SALE
---
Item: Power Adapter-Extension Cord (MA)
Telephone: 508-584-2280 LV MSG
Details:
Power Grip Adapter, 50 AMP male to 30 AMP female - $10
Power Grip Heavy Duty 30 AMP 25' ext. cord - $25
 These items can ship USPS Medium Flat Rate for $13.60, or if you are in the area, we can meet up.  Items are in the Boston area.
   Total including mailing is $48.00.  
If picked up, I can include liquid gray tank water odor control and holding tank deodorant at no charge. 
I can be contacted by calling 508-584-2280.
Please leave a message and I will get back to you. Listed 4Mar17 (1370)
---
Accessories WANTED
---
Item: Awning new or used
Contact email: sailorum@telus.net
Details: Need an awning new or used to fit 97 popular.....please email sailorum@telus.net. listed 30Mar17 1392
---
A message from Roadtrek Motorhomes Inc.
For anyone who has purchased a used Roadtrek, please make sure you have registered it with Roadtrek Motorhomes. This is required for product safety recalls and other communications from the factory. Please forward the following information to sales@roadtrek.com or to (toll-free) 888-ROADTREK (762-3873): Name, Address, City, State/Prov., Zip/Postal Code, Phone, email, & last 8 digits of your Roadtrek's VIN (Vehicle ID Number). Thank you and happy Trekking.