Roadtrek International - Roadtreks for Sale
Want to place an ad to sell your Roadtrek?
Keep your ad concise and not like a sales brochure.  Look below
for some examples and do not be overly long.
EMAIL us your ad request. Include: model, year, condition, location and price. Your ad will run 3 months.  You will need to renew before the 3 months is over or your ad will be removed.   You may include ONE picture.  This page is provided as a service to Roadtrek International Chapter and friends, and so is carried at no charge. NOTE: Many buyers already know about the Roadtrek standard features, but be sure to mention any additions, factory options, improvements, or replacements you have had done. Also, list all the ways you'd like to be contacted about your ad.  YOU DO NOT HAVE TO BE A MEMBER OF ROADTREK OWNERS GROUP TO HAVE YOUR ROADTREK LISTED. THIS SERVICE IS OPEN TO ANY INDIVIDUAL.  GOOD LUCK!
CLICK HERE or use webadmin@roadtrekchapter.org to send us your ad request.
We assume no responsibility for any ad placed on the Roadtrek website. Ads are free and come from anyone wishing to sell a Roadtrek, whether they are a member of Roadtrek International or not.  As such we have no way to verify the claims made by an ad written by the seller.
SCAM ALERT
ATTENTION ALL SELLERS!! Be aware of those attempting to buy your RV under false pretenses using the so-called "Nigerian Scam". Please refer to www.carbuyingtips.com/nigerian-scams.htm for more information. The best policy is not to respond to this kind of offer. However, you may choose to meet the buyer at your bank, with an officer present if you have reason to believe the offer to buy is legitimate. A real buyer likely will not mind doing this, but please use caution in any event.
NOTE- A CASHIERS CHECK ISN'T ALWAYS A SECURE PAYMENT - involve your banker.
Tom & Hank - Chapter webmasters, RT owners & members of Roadtrek International
Contact us to place an ad:  webadmin@roadtrekchapter.org 
NOTE- Scammers usually will only contact sellers by email. Consider listing your phone number if appropriate.   
Attention potential buyers
The following listings are provided, at no charge, as a service by Roadtrek International Chapter, FMCA. It is a listing service only and all claims of condition, features, drivability and operational status are made solely by sellers. Prospective buyers should exercise the same cautions as they would when contemplating the purchase of any other vehicle.
Current Newsletter Listings
Please see the Roadtrek International newsletter.  It is our member's newsletter and has information on our group and its activities. 
Each current newsletter linked on our Home Page is open to all viewers.
Current Newsletter is accessible from the main page

Roadtreks are advertised in the above newsletter that are not on the website.
 Consider buying a Roadtrek and join our Roadtrek FMCA Chapter Owners Group.
==================================
---
Start of Website listings
________________________________________________________________________________________
1-00 Dealers Are Here Also
We have Member/Dealers 
They  have some great new and used Roadtreks. 
They are a part of our group, so take a look below at their ads.
Their ads are located at the end of this page. 
Scroll down after looking at the Roadtreks for sale by owners.
Be sure to check their own website for some great deals.
---
---
1986
---
1986 Versatile 190 (FL)
Contact email:
princeoftimes@hotmail.com
64,500 actual miles new aux battery, brakes, tires, clean interior, no odors, some rust.  Located near Jacksonville, FL. $7900.00.  Listed 10Sep17 (1544)
---
1991
---
1991 Independent 210 (GA)
Telephone:
706 779 2287
Contact email:
Stjoncavs@gmail.com
'91 Roadtrek Independent 210  asking $12,999 OBO  located GA/SC border
New motor at 54000 miles. 130+ miles on odometer , Transmission just serviced and oil changed
Digital antenna added, Max air cover added, New paint, New opera windows
Rear dinette /queen bed, Rear A/C unit, Conductive cooktop, Larger fridge with freezer added
Laminate flooring added, Bath tub / closet, Pantry, Toilet closet
Awning ,Onan 2800 generator, 19" flat screen TV and DVD, New Bluetooth enabled radio/cd), Dual 12v receptacle added.  listed 3Jul17 ext 6Oct17 (1480)


---
1991 Versatile 190 (GA)
Model Details: Dodge Ram 2500 3/4-ton with 5.2 Litre, 318 cu in., 8 cyl engine, automatic, 3-speed, federal emissions (not CA). Length: under 19 ft; height: about 8'6". MPG: about 14.  I am the second owner. 
This could be a great deal for someone who does not require a clean, new RV (translation: someone ok with a dingy older vehicle).  This would be an even better deal for someone who is handy - or doesn't mind spending some time and money to fix it up.  Many small things don't work well any more.  However, this engine is one of the best ever built.  The engine has been maintained carefully, and it runs like new. 
I will send on request a list of the vehicle's flaws and which features still work fine.
The vehicle has passed its emissions test, and is licensed in Oregon until summer of 2019.   I have made two cross-country trips in it in recent years.  If you are anywhere in the sunbelt, I would probably be willing to drive it to you, but obviously, I would have to have the assurance of a sale - assuming conditions are as I have stated. 
Asking $9,000 -- OBO, but will accept cash only.  I will only talk to the person who will be title owner, and only sell it in the U.S.  Please call: "Mill" at 503-351-5530 or email desitivity@gmail.com. Listed 6Dec17 (1612)
---
1991 Versatile 190 (WI) SOLD
1991 Roadtrek Versatile on Dodge chassis with 5.2 engine.  79k miles.  Less than 10k on transmission rebuild and tires.  Originally from Florida.  Body in great condition with glossy original paint. 

Clean and spotless upholstery.  Onan 2800 generator.  It served us well for 7 years, but as our boys grow we are feeling a bit cramped. 
Located near La Crosse, Wisconsin.  $8000.  Hurry, goes into winter storage soon!  listed 24Oct17 (1581)
---
1992
---
1992 Independent (FL) SOLD
 Chevy Independent.  Just under 100k miles and asking $7,500.  Located in Melbourne Beach, FL.  Engine is great, interior good – no smoking or pets.  Just put in new fuel pump, battery and stabilizer bar (and had a nice drive from PA to FL.) 

Skylight and windshield leak a little during heavy rain (not bad).  Propane disconnected and no generator.  Electric fridge, toilet, A/C, sink, microwave etc. working fine.  
Some rust starting, but running great and still has some good years.   I have all service and gas fill-up records going back to 1992. listed 7Aug17 (1518)
---
1995
---
1995 Versatile 190 (DE) SOLD
Built on the Chevy Chassis.  82,100 well cared for miles.  Besides all the standard features for that year, I have added the following upgrades/repairs:
New 6 Gallon Suburban Hot Water Heater (Propane), New CO2 and Propane LP Leak Detectors, LED replacements for all lighting, Trailer Towing Wiring with 4 Flat Trailer Connector, Winterizing Bypass Kit for Hot Water Heater, and New Maxair Vent Fan. 

Replaced single battery with 2 Lifeline AGM GPL-4C Batteries (440 Amp), New 55 Amp Converter upgrade, New Progressive Ind Hardwired Elect Mgmt Sys (surge & elect protection), Generator service to return to operation on 9/2015, and New Trimetric Battery System Monitor and 500 Amp Shunt.
Serviced and checked over 5/25/2017 by Chevy. Tires were replaced @ 69,678 miles. This camper is in great shape and ready for your next off grid camping adventure. Reason for selling; I am buying a newer Camper Van. Asking $15,700 OBO.  Prefer to sell locally.
Listed 3Oct17 (

1564

)
---
1996
---
1996 Roadtrek 190 (MO) SOLD
The 1996 Roadtrek 190 Versatile Motorhome is built on a 1995 Chevy Chassis. Besides all the standard features, it has a stand up shower in the isle, an Onan Microliter 2.8 generator, a Suburban LP gas water heater, a Fedders 110V built-in 7500 BTU air conditioner, a cloverleaf dining table, a 19" flatscreen TV with DVD and a screen package.

It is in top mechanical shape, including new ball joints, tie rods, idler arm, Pitman arm, Bilstein shocks, muffler, tailpipe, steering stabilizer, generator battery, water pump, new power window motors and heat and air controls. It has almost new tires and has been garaged much of its life so there is not a speck of rust on it anywhere and the interior is in excellent condition as well.
It has 137,500 well cared for miles and there has never been smoking or pets in our unit.  We are asking $12,900 firm.  listed 29Aug17 (1541)
---
1997
---
1997 Popular 170 (CO) SOLD
Dodge 318, 131k miles. Cleanest you will find- I have spoiled it, and now am going to move up to a 190 so my grandkids can join me. Many new things on it- including Solar panel and monitor, steering stabilizer kit, hinge outside compartment, shower heads inside and out all new fan blower motor and parts, a/c recharged-many extras including Thule fold down bike rack. 

Screens for both side and back, wheel covers and windshield cover- everything works in this unit- fiberglass top cleaned and treated with Polyglow. You will not find a nicer taken care of unit. More pics on CL Denver. Western Colorado
Runs awesome.  $20,000.

$19,500  Listed 22Aug17 adj 13Sep17 (1534)
---
1997 Versatile 190 (VA)
Telephone:
540-820-4272
Contact email:
edylee1001@gmail.com
Great Condition inside and out, Dodge Ram 3500, 318 V8, 3 speed with overdrive. 
Odometer: 78601 miles.  2 door WARDROBE (1997 last Model in this configuration) 12V/110V Propane Fridge, Shower, Dual Tables, Air Conditioner, Furnace, 110/12V Inverter, 2 burner stove, Hot water heater, auxiliary battery, stainless steel sink, etc.
Cruise Control, Remote Mirror, Central Locks, Fiberglass Top, Double bed in back is 52"x73 1/2", and front seats swivel completely around to an optional table or to make two beds.  Recent state inspected and examined by RV mechanic.    Asking $17,500 listed 9NOV17 (1593)
---
1998
---
1998 Popular 170 (IL) SOLD
Dodge 5.2 L V8 with 95,000 miles. 3 Front seats. Brand new Michelin tires. No generator - but propane and shore power.

Everything working well. Very clean 1 owner van.$17,000. Chicago suburbs. Listed 27Jul17 (1503)
---
1998 Popular 190 (DE)
Contact email:
toneranch@gmail.com
MODEL DETAILS: Built on Dodge Ram 3500 base with 5.2L V8 engine. In operating condition, runs well at 120,200 miles, 13-15 mpg highway with normal load. Interior is clean and well-kept. Standard features (3-way fridge, 2-burner stove, toilet, awning, interior lighting, convertible king bed and front/rear table options, curtains) are in good working order. Steering stability system added by original owner. Service records and original manuals.
DISCLOSURE: Will need brake work and at least two tires; has noisy springs; rear panel on passenger side has cosmetic damage from blowout; freshwater tank lining is fragmenting; hot-water tank may need maintenance; rear-door gasket leaks slightly in heavy rain; rust on undercarriage and slight rust on body; CD player is broken.
A great investment for DIY types at $8,000. Owners are upgrading. Located in Lewes, DE, easy access from Eastern Shore and across Delmarva Peninsula. More photos, info on request.
LISTED 7DEC17 (

1614

)
---
1998 Versatile 190 (KS)
1998 Dodge Roadtrek 190 Versatile- 90424 miles -in good condition everything works. 
Generator has carburetor rebuilt and new fuel pump. A/C in front and rear. New on demand water pump, also has awning. Continental Tire kit.

Included with Roadtrek sale:  2- 100-watt flexible solar panels and controller you will need to install.
Selling as we bought a 5th wheel to use.  Located near Independence, Kansas 
More pictures upon request.  Asking $17999
Contact info email carldeb@totelcsi.net or call/text 620.330.1688 listed 13Sep17 (1548)
---
1999
---
1999 Popular 190 (IN)
Telephone:
260-248-7716.
120k miles. 3 passenger seats & closet. Everything in good working condition. Well maintained. Located 30 miles NW of Fort Wayne, IN. $17900. Listed 1Dec17 (1611)
---
1999 Popular 190 (PA)
Telephone:
724 925 9611
Dodge 3500. 39k miles. All R.T. features including shower, hitch, microwave, TV. Recent state safety inspection. New battery. Garage kept.  It has seen very little use in the last 7 years. 
Very nice condition.  Asking $21,000.  It's in Greensburg PA (about an hour from Pittsburgh). Listed 22Aug17 (1533)
---
1999 Popular 200 (CAL)
Contact email:
wseitzinger@att.net
1999, 200 Roadtrek Popular wide body, 149,000 miles, $19,500.00, one owner, A/C, 2.8 KW Genset, trailer hitch, awing, propane tank, always been garaged, 3 way fridge/freezer, 2 burner stove, shower, new commode, newer microwave, Cobra dash mount CB, twin or double size sleeping plus third sleeping area, seats three, extra custom mattress ,two dining tables, plenty of storage inside & outside, spare tire mount, service records ,always ready to go. It now has an electric lift for a scooter if wanted.

This vehicle is located in northern California. Please contact Win Seitzinger. Listed 20Oct17 (1580)
---
1999 Popular 200 (CO)
Chevy vortex, 163k miles. Clean. Age and health make this a must sell. new items include batteries flat screen tv ac and Michelin tires repainted 2 years looks and runs super. Service records $9800. Pics by email knnthht13@gmail.com cell 303 912 6847. Denver. Listed 30Nov17 (1610)
---
1999 Popular 200 (NM) SOLD
For sale: 1999 Roadtrek 200 Popular. 128000 miles, Generator 149 hours,
 3 seats, sleeps 2-3, toilet, shower, heater, microwave, dash A/C, 120 Volt A/C, normal wear and tear...
 $ 14900.  Located in Alamogordo, NM  listed 15Nov17 (1600)

---
1999 Versatile 190 (AZ)
Telephone:
989-305-0489
Contact email:
o2ed@aol.com
Dodge 318 has 84,000 miles, in good conditions leather front seats, No smoking or

pets.  Well maintained, new brakes front and back,  four new tires.
Back-up camera, new flat screen with dvd player.  Wire trailer hitch and foldable carrier rack.
 Located near Phoenix asking $21,500 listed 26Nov17 (1607)
---
2000
---
2000 Popular 190 (CAL) SOLD
2000 Roadtrek Popular 190,  360 engine.  101,000 miles.  Tires about 3 years old and have about 10,000 on them. Includes a van cover and all equipment works well except as listed below.

Paint is peeling.  Body damage on front passenger side above bumper.  Grill is damaged.  Fiberglass side panel door damaged below driver door.   Rust on both front corners near roof and windshield. 

A/C in back of van needs charging or replacement, 90 hours on generator. Changed from one 12 volt camper battery to two 6 volt batteries.  Changed most lights to LED to save electricity.

Water tank top vent needs to be reconnected (water will spill out of top 25% of the tank while driving. 

Awning worked when I bought it but I removed the awning to save weight.  The awning can be reinstalled and includes tent walls.

Electronic LP gauge does not work but tank gauge does.

  Price $10,500

 

listed 9Dec17

(1617

)
---
2000 Versatile 200 (RI)
2000 Versatile 200 located in Rhode Island with 90,000 miles. Asking $24,000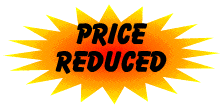 $22,000. Chevrolet 350 V8 4-speed automatic with overdrive, A/C (front & back) Generator, trailer hitch w/electricity, awning, propane tank Seats/sleeps four, inside and outside shower 2 burner cook top w/exhaust, sink 3 way fridge/freeze Microwave, flatscreen TV w/DVD
Toilet, shower, double bed New tires, brakes, master cylinder, batteries (front and rear), converter, rear axel seals,
All receipts for add'l work Overall: clean, excellent condition Inside and out, No pets or smoking
Call:  401 212 7460 or 401 212 7443  listed 5Jun17 adj 5Dec17 (1456)
---
2001
---
2001 Popular 170 (CAL)
Telephone:
510 610-9724
For Sale by Original Owner. Dodge Ram 2500, 121,000 mi. Everything factory original, Great Shape, New Tires, New Paint, New House Battery, Serpentine Belt, Fully Self Contained. Will make a great home on the road for a retiree.
Disclosure: (1) Air Bag light has flickered on & off..but stays on mostly all the time, have not had it looked at. (2) Slight water drippage on floor when it rains (3) 2 small windshield chips. San Francisco Bay area. $15,500.00. Listed 22Nov17 (1604)
---
2001 Popular 190 (CT)
Very good condition, clean, no pets.  Usual features all excellent shape, ac, tv, 110v generator, awning.  80 K miles. $21,000.    Call Bob. 860-521-5585 in Ct.   or email. Bobmill3@hotmail.com. More pictures available upon request. listed 18Sep17 (1552)
---
2001 Popular 190 (IL)
Contact email:
powerad@comcast.net
2001 Popular, [Illinois]  Dodge 5.2 57,000 miles
Generator, awning, all appliances working and checked over by an RV tech.
Nice paint, good tires.
asking $24,000
Chicago suburbs on IN border  listed 10Oct17 (1565)
---
2001 Versatile 190 (CAL)
Contact email:
jimhands3@yahoo.com
Dodge RT with 95K miles. New Generator put in by prior owner, only 5 hours. This was our first RT. I'm 6'3" and she's 5'8" so we found a 210 Popular and now need to sell the D190V. Everything works, we took it on a month long trip this past summer, no problems, everything works, we'd keep it if I fit in the bed! Some chipping on the paint, everything else in good, solid, condition. $22,500 OBO. Los Angeles area. Listed 11Dec17 (1618)
---
2002
---
2002 Versatile 190 (CO) SOLD

Good condition and well maintained inside and out. Chevy 3500 chassis with only 33,158 total miles. Onan generator with only 48 hours. Located in Colorado. $27,500.
Listed 22Nocv17 (1605)
---
2002 Versatile 190 (MA)
Excellent condition. Contains all the bells and whistles as listed in the Roadtrek 2002 Catalogue.

Well maintained. All systems on go. Mileage 87000. 2nd owner. Asking $29,000
Located. Cape Cod. Phone 781-749-9697. Ask for Fred or leave message. listed 6NOV17 (1590)
---
2002 Versatile 190 (PA)
Telephone:
215 789 8206
Contact email:
café@monteverdeparadisecafe.com
This Dodge has been used as a second bedroom for many years; It has been parked at present for two years. Some cosmetic damage, will provide photo on asking, newer tires above the basic it has, awning , Onan generator, continental spare tire, and galley is equipped with pots and pans, flatware and other goodies.  
All the original manuals. Second owner. Great running condition, started and run around the block no problems. Low miles   38K.
We are located just outside Philadelphia, near Jenkintown. ASKING PRICE   $18,000. Listed 14Dec17 (1621)
---
2003
---
2003 Versatile 190 (VA) SOLD
100,100 miles. 6L V8 Chevrolet 3500.  Runs great and has been well maintained. We are the 2nd owners.  Replaced the heat pump in July 2015.  It has an aftermarket electric macerator sewage pump system, awning, and is currently configured with 3 front seats

and a full size armoire. This can be changed back to a 4 front seat configuration.  All appliances and systems ae in good working order.
We have all of the original service records and manuals.  We are located in VA. Asking $28,000 firm.
Listed 14Aug17 (

1526

)
---
2003 Versatile 200 (FL)
Telephone:
305-292-9560
Roadtrek 200 Versatile Class B RV/Van, in great condition, with 81000 miles.  Chevy 3500 chassis and Microlite 2800 generator set.  Combines transportation with compact living. 
Includes new refrigerator, AC and tires.  Also includes TV, microwave, and toilet/shower combo.  White exterior, with wood trim finish interior and white/grey carpeting.   We are in the old town area of Key West, Florida.  Asking $32000.   Please contact Emily at 305-292-9560 if interested. listed 12NOV17 (1596)
---
2004
---
2004 Popular 190 (NH)
Contact email:
cathi6139@gmail.com
Located:  Lyndeborough, NH   Mileage: 82,169       Exterior Color: White "   Interior Color: Brown
 Well maintained, very good condition.  Service manuals -maintenance history available. All standard equipment included as well as many extras installed by original owner who was a Roadtrek enthusiast.
AC/Heat Pump, LP Furnace, LP Water Heater, Two Burner LP stove, sink, new Dometic 3.0 cu ft -3-way Refrigerator , Convertible Toilet/Shower, Front and rear Dining Tables, two twin beds or one king, Fiamma Awning
Options and upgrades: , 2nd Auxiliary Battery, Continental Spare Tire w/EZEE Lift,  Ground Effects Package, Onan 2.8 kw Generator, Leather Captains and Third Passenger Chairs,  Screen Door Package,  15" LCD TV DVD/VCR Pioneer Stereo w/USB, Bluetooth, Sirius Cobra CB w/Antenna,  Bilstein Shocks,  new Michelin Tires, Propane and Smoke Detectors (both new) Upgraded Ceiling Vent Fan  Asking $37,000  listed 8Nov17 (1592)
---
2004 Versatile 190 (VA) SOLD
 2004 Roadtrek 190 Versatile.
54,200 miles. Location Glen Allen (Richmond), VA. Very good condition- has been well maintained. After market electric macerator sewage pump. 

Configured with 3 front seats and a full size armoire. Seat cushions to change back to 4th front seat.  All original manuals.   Asking  $24,900     listed 19Sep17  (1554)
---
2005
---
2005 Popular 210 (FL)
Contact email:
angelmroman@aol.com
2005 RT 210P (2004 Chassis). Purchased in 2014. Completed $5K Makeover in January, including new GM Claret Red Metallic/Black Metallic Paint, Windshield, Headlamps, Aluminum Grill, Wipers, 16" Glossy Black Wheels, Black Chevy Emblem , Bug Guard...Interior; Wireless Rearview Camera, four 120V outlets, four 12V DC outlets, 6 USBs, Winegard G2 Portable Dish, 24" Samsung Smart TV, 300 Watt Pure Sine Inverter...
Earlier this Month installed New Michelin Defender LTX M&S Tires along with 4-wheel Alignment, new 6volt 242 AH batteries...All scheduled maintenance completed along with fresh oil/filter...Original Aluminum Wheels and Spare Tire Kit available...2.8 KW Generator, AM/FM/CD Radio, Convection/Microwave, 3-way Refrigerator, Macerator.  All Manuals, Maintenance Folder...Needs nothing. Just load your clothes, gear and go. MORE interior storage than 2017 Model...119,000 miles. Located in Central Florida.
Contact through email ONLY. ..$42,000...SERIOUS inquiries only.... listed 21Jul17 ext 15Oct17 (1497)
---
2005 Popular 210 (TN)
Contact email:
dalewis232@embarqmail.com
CLEAN & very well maintained and kept under covered area. Built on the Chevrolet 3500 extended van chassis, every component or item works as designed and advertised. Drives and rides great!
Several Updates: Added Back-up camera with Kenwood GPS Navigation system, Extra storage/entertainment cabinet, 16" flat screen digital TV/DVD combo with digital antenna. LED lighting upgraded throughout to reduce power consumption on the 2 auxiliary batteries. This RV was ordered with most all options available in 2005.
Service record available for review includes preventative maintenance, Oil changes, Alternator, Auxiliary Batteries, generator serviced, etc.
41,053 miles, Price $56,500. Located in Gray, TN. Listed 30Nov17 (1609)
---
2005- Popular 210 (MI) SOLD
Chevrolet 3500 extended van.   Original MI Owner  One king bed or 2 twins. 103,000 miles Refrigerator, Microwave, Toilet, Showers, Galley sink & Stove, Furnace, Generator, TV & DVD, A/C,  awning.  Smoke & Pet Free
Many Updates: *Back-up camera. *Custom entertainment cabinet with 20" flat screen TV- DVD player & digital antenna. *Removed 3rd person seat & replaced with custom cabinet with counter top. *Curved console cabinet between front seats. *Custom dining area table. *Pull out oak counter over stove. *Sliding plastic panels over galley windows with shelves above. *Pull out drawers in wall & base cabinets. *Privacy curtains & Towel hooks.

Replaced: *Water pump *Water closet *Sewage discharge hose & valve *Inverter-charger *12V Macerator waste pump *2 cabin batteries *new vehicle battery *new engine starter *4 new Michelin tires *new brakes & rotors (front & rear) *new windshield *changed transmission fluid *radiator flush and coolant replacement *oil & filter changes
Asking     NEW PRICE: $32,000.  We're treating ourselves to a new one for our 50th Anniversary!  listed 8Oct17 (1569)
---
2006
---
2006 Popular 190 (FL)
***ESTATE SALE***
2006 Roadtrek 190Popular, Asking:  $43,000 , Miles:  55330, Location:  Tallahassee, FL
Includes towing hitch with storage trunk (includes KING satellite receiver)
More interior photos available    Contact Seller @ sshaffer678@gmail.com
 My late father was an avid RVer...the family is now in the process of liquidating his 'toys'  he and Mom enjoyed this RV for several years till his illness finally took him.  So on behalf of the estate we are offering this fine well maintained RV.  
He added his own touch to a few standard features such as the Direct TV satellite, and added plexigas deflectors to the outside of the AC, so that the intake wouldn't suck the exhaust back in.  Odd thing about the AC, but he solved the problem.  
As you can see in the photo it has the awning, and privacy covers included.  listed 11/11/17 (1595)
---
2006 Popular 210 (FL)
Telephone:
813.399.4960
Contact email:
mwaldbart@hotmail.com
2006 Chevy 3500 Express Roadtrek 210 Popular  Approx. 85,000 miles  located  Tampa - Old Town FL

Includes All Standard Options Plus the following.

EXTERIOR: van & exterior custom exterior hood Bug Bra, exterior windshield & interior overhead cab window Sun Shields, new front/rear rotors and brakes, new Michelin Tires, new and upgraded (Accordion) Dump Hose, new Exterior Storage Box Slides/Pan/Frames, new exterior water shower hose fixtures

COACH: New Chevy In-Dash Pioneer A/M F/M Radio & Cd Player, new And upgraded Digital TV Antenna/Receiver, Custom shelf and clothes hanger at 3rd seat location, new Carpet, new upgraded Gm Factory Driver/Passenger Floor Mats

 New Up/Down Couch Motor new A/C new Refrigerator, new microwave/Convection Oven new water pump, new 1200 Inverter/Charger new house batteries add-on GPS And Rear Back Up Camera

Nada Book Value $54,000 - Asking $49,000 OBO listed 11Aug17 Ext 6Nov17 (1521)


---
2006 Versatile 190 (ME) SOLD
All the standard features and amenities plus new Cooper tires and new sewer discharge system. 67,500 miles. Express 3500 chassis. Gas V-8.

Asking $37,500. Located in Maine.  Contact  listed 1Oct17 (1562)
---
2006 Versatile 190 (NJ)
Contact email:
sailorc@yahoo.com
 Location: Northern New Jersey (has never seen winter salt roads)
 - Very clean and very well maintained, based on Chevy Express 3500 with 6.0L V8
 - 95500 miles,  Onan Generator 120 hours,  maintenance bills, new batteries
 - Last service at 93000 miles with new water pump
 - Transferable Compass Motorhome Coverage ends 12/2018 and 121000 miles (200 USD deductible)
 - No accidents. Cushions, carpets, furniture like new,   - Asking $ 40.000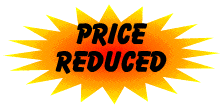 $37,000. listed 6Jul17 adj 5Oct17 (1482)
---
2006 Versatile 190 (VA)
Contact email:
burtkwaj@yahoo.com
06 Chevy 190 V, $25,900.  Good condition with 158,000 miles and 234 hrs on Generator. Both captains and original lounge seats for 2nd row.  Michelins 1 yr/18k. Our new E-trek is on order. listed 26Nov17 (1606)
---
2007
---
2007 Adventurous RS (GA)
Telephone:
770.639.5908
Contact email:
shannonpetty@comcast.net
The Mercedes Benz 5 cylinder diesel engine is built on a Dodge/Freightliner 2500 Sprinter chassis that's been well maintained both inside and out. Amenities include an Onan generator, a Fiamma retractable awning, a bathroom w/shower and sink, kitchen area with 2 burner propane stove, 3 way refrigerator/freezer (LP, AC, DC), stainless steel sink, Corian countertop, microwave/convection oven, AC, LP furnace, TV with DVD and remotes, 4 leather swivel captain chairs, an electronic sofa that converts to a queen size bed and abundant storage and lighting throughout the coach. It sleeps 4 people and can haul up to 7. More photos available upon request.
Asking: $49,000  |  Mileage: 88,618. Located in North Georgia. Listed 22Nov17 (1603)
---
2007 Popular 190 (FL) SOLD

One owner, no pets, no smoking, rear camera, rear back-up alarm, Sirius radio, new refrigerator, new roof air, new tires, 2 new batteries, excellent condition, $42,500.   listed 26Sep17 (1560)
---
2007 Popular 190 (WI)
Telephone:
608-516-742
Contact email:
Jamminjay4you@yahoo.com
2007 Roaktrek Popular in great condition.  Chevy V8-6.0 liter engine. 61,000 miles. Tires two years old. Second owner
 LX package with gold and black trim.  Alloy wheels.  Leather captain chairs that swivel.  Power rear sofa which converts to two twin or one king size bed. 
Two house batteries recently replaced.  Tires are good.  New 24 inch tv with DVD player and surround sound  Macerater, inverter, and much more.  This is a great vehicle!   Records upon request
Located in WI.  If interested contact Kirk 608-516-7425  $43,900. listed 17Nov (1601)
---
2007 Popular 210 (FL)
Contact email:
meeckhoff@gmail.com
2007 210 Popular, 58K, asking $52,000
New A/C, back-up camera, sat. Radio & Bluetooth, macerator, AGM battery, Progressive Electrical management syst., Tire Traker, EZEE lift. listed 18Jul17 ext 15Oct17 (1494)
---
2007 SS Agile (MD)
Contact email:
3321213@gmail.com
44K miles. New Michelin LTX tires, chassis battery & starter. Backup Camera & Resonator upgrade. Last of the Mercedes T1N's, this low mileage example is smoke & pet free. Located in Ellicott City close to Baltimore/Washington DC. $59,000.00/offer. Listed 24Oct17 (1582)
---
2008
---
2008 210 Popular (FL) SOLD
One owner. New tires, new Dometic Cool Cat heat pump/AC, new engine battery, and house batteries about one year old. Just under 43,000 miles and has never seen a salt-covered road or pets. This 210 is in great shape and loaded: Onan generator, 3-way frig, convection/microwave oven, shower, awning, TV, AM/FM/CD, surround sound, and Continental spare tire carrier. Engine oil is always changed at 3K miles and generator oil always changed between 50-100 hours. Professional maintenance check and preventive maintenance is always performed at intervals not exceeding 5K miles.

Holding tank flushing hose has been changed out to a heavy-duty, reinforced, radiator-style hose. Factory hose was not durable.
 Asking $54,300.   

    $49,800 
Initial contact, please, via email. Additional photos available.Based in Vero Beach, Florida. Listed 3Nov17 (1588)
---
2008 210 Popular (MS)
email – jtblack58@icloud.com (Preferred contact method)
Phone – 662.200.1927
 44,892 miles two owner—First owner in south Texas, second owner in North Mississippi. Never traveled on salted winter roads.
 In excellent shape, fully loaded: Onan generator, fully self-contained, 3-way refrigerator, convection/microwave oven, shower, awning, trailer hitch, and AM/FM/CD, Surround Sound, and Continental spare tire carrier. 
Two new house batteries (6V deep cycle golf cart batteries) March 2017.Replaced all 4 tires March 2017.  Replaced inverter July 2017.
 Runs great.  Completely refurbished interior & new Cool Cat AC by Sunshine State RV and purchased from them Aug 2016. 
Selling due to business & personal conflicts.  Title is clean. More pictures available upon request. 
Asking $55,600 or best offer. Will consider all offers.  No trades.  listed 29Oct17 (1585)
---
2008 Popular 190 (FL)
Telephone:
772-633-8911
This Rare Find, gorgeous, near perfect, time capsule Roadtrek, One owner, garaged, fully equipped. Chevrolet 190 Popular, 6.0 V8 with just 19,000 miles might be lowest mileage 2008 Roadtrek on the planet, is ready for travel. 
Completely serviced by Certified RV Technician, has generator, new batteries, radials, leather seats, power sofa, factory awning, beautiful Gold paint.
$58,900. Will consider all offers. Any questions call Rick 772-633-8911  Listed 12Aug17 Ext 4Nov17 (1522)
---
2008 Popular 210 (MN)
Contact email:
jsinning3@gmail.com
All recommended maintenance professionally done, very well maintained.  All maintenance and repair records included.  New tires, new brakes this year with upgraded severe duty pads and rotors, New JVC Radio with Sirrus satellite, alternator, engine and house batteries, & macerator.
 Includes 3rd seat and armoire, installed after-market back-up camera, custom made table-top for rear table (still have original), extra never-used house carpet, winter mats for driver and passenger side. 
 We're the 2nd Owner, bought directly from the 1st owner 2 years ago.
We've put 30,000 miles of the 82,000 miles on it and have had a tremendous amount of fun.  We're changing our travel methods and won't be using Wanda very much for the next couple of years, better to sell now to someone who's ready to use her.
 Asking $49,900.  Tons of pictures available.   Email is best for contact purposes, will provide cell # to all interested parties for further conversation. listed 12Nov17 (1597)
---
2008 RS Adventurous (IN)
Contact email:
jswilson@psci.net
Mercedes (3.0L) Diesel engine 20.5 miles per gallon. No DEF/blue fluid hassles with this year's model. All Mercedes mechanical & Roadtrek house functions in tiptop shape.  2 owners - (CAL) & (IN). Always sheltered with no rust or water issues. No smokers, no pets, no kids. Oil change and all new filters this year. 4 new Michelin tires in 2016. All service records and Roadtrek original house equipment manuals. Mileage - 57,600. Price - $61,500. 

 $57,900.
SE Package with following options: Onan propane generator, all 4 seats "OptimaLeather", power sofa, aluminum wheels, 19" flat screen TV, rear window screen, and coffee maker. Included in sale: power cord with all adaptors, 75' potable water hoses, levelers, front window and front/side windows sunshades, 12v TV with DVD player, 12v crockpot, 12v trucker's oven, and heavy-duty 12v extension cord.
Clean title. More pictures available. Text 812-686-5516. Listed 15Oct17 Adj 6Dec17 (1579)
---
2008 SS-Agile (TX)
Telephone:
972.539.9016
Contact email:
roadtrek2008agile@gmail.com
23,500 miles, always parked in door home garage, never sees snow, smoke and pet free.  New battery and starter assembly.  It has all the options listed on 2008 catalog, satellite TV/radio.  Well maintained with service records.  It is in perfect condition!  Asking $65,000 OBO.  In Texas DFW area, not responsible for shipping. listed 28NOV17 (1608)
---
2009
---
2009 Popular 210 (FL) SOLD
This 2009 roadtrek 210 Popular wide body is built on a 2008 Chevy chassis & has all standard features plus Satellite/CD player/AM&FM radio with surround sound & 21"color tv. Along with convection oven.  New 3 way domestic refrierator installed 2016… new shocks installed 2017…batteries repla

ced 2015…Also installed is a back up camera.
Vehicle in excellent condition. Original miles 59,985….  Has extra chair & bed that can replace closet… front seats turn around & has sliding pull out table…screens are included to keep doors open and bugs out…also has side awning. 
Asking $55,000 Vehicle in Florida  listed 12Sep17 (1547)
---
2009 Popular 210 (WI)
Telephone:
262-565-8307
Contact email:
mapel1616@gmail.com
Chevrolet class B motorhome top of the line 210. 63,000 miles
In excellent shape, fully loaded: Onan generator, fully self-contained, full kitchen, shower, awning, trailer hitch, and backup camera.
Runs great.  Title is clean asking $57,250 or best offer. Will consider all offers. No trades. Must go soon, never seen snow!
Owner lives in Utah, motorhome is in Wisconsin for the summer, Milwaukee area. More pictures available upon request. listed 12Oct16 (1277)
---
2009 RS Adventurous (VT) SOLD
$63,000, Located in Vermont. Excellent condition, just under 70K miles, 2008 Freightliner Sprinter 2500 Chassis. It is silver and is configured with the 4 seats, the second row are fixed (not captain chairs).
Notable options include Aluminum Wheels, Onan Generator, Pantry cupboard (Additional cupboard space, removal), Optional Wardrobe (can replace second row seat behind driver for additional storage), Optional 2 Folding Mattresses (for sleeping in the front of the Van), Power Rear Sofa, Built in Coffee Maker, and Insect Screen for Rear Doors.


Second owners of this unit, purchased it with less than 5K miles and have very much enjoyed it the last 7 years. This Roadtrek has never been used in the winter and has always been stored in a heated barn when not in use.
Contact Fred. Additional pictures can be provided upon request. listed 4Oct17 (1566)
---
2010
---
2010 4x4 Versatile 190 (WA) SOLD
Rare 4WD Roadtreck. Purchased from a listing on this site from a Swiss couple who bought it new and put 14k miles on it and had intended to ship it back to Europe (it was babied, pristine, like-new). We put 18k very fun miles on it, primarily as a fabulous car-camp vehicle.  Very Good/ Excellent condition, no pets, a few very minor cosmetic dings. Low miles and the systems run great; rarely and gently used sani system, replaced A/C with upgraded unit.

Includes a large trailer hitch mounted cargo carrier, bike rack, electronic trailer breaking system, and external spare cover kit.
33,646 Miles, Located near Seattle, WA. $57,750. listed 5Oct17 (1567)
---
2010 RS-Adventurous (OH)
Telephone:
216-970-7567
Diesel engine, 15,135 Miles. Always stored indoors. Excellent condition - like new. Color - Pewter.
Includes backup camera, Onan generator w/14 hours, mattress kit - sleeps 4. Shower, 2 burner stove and Microwave never used. Cleveland, OH. Call Tim. Asking $80,000. Listed 24Sep17 (1558)
---
2010 SS Agile (MI) SOLD
$65,000. Traverse City, MI.
Perfect condition; we have loved her for 7 years; always stored in pole-building; fantastic > 20 mpg; 59,500 miles; nearly new Michelin tires;

2.5 kW propane generator; polymer sealed exterior finish and continental spare tire storage. Listed 27Sep17 (1561)
---
2011
---
2011 Popular 210 (MI) SOLD
Chevrolet Express Van chassis, 6.0L V8 engine, 55,000 miles, 4 new tires, new battery. Fully loaded in very good condition, non-smokers, no pets, winters in Florida. 

Features include: removable armoire and third seat, continental spare tire, power sofa/bed, microwave/convection oven, large 3-way refrigerator/freezer, back-up camera, Tom Tom GPS navigation, AM/FM/CD/IPod, 19" TV, DVD, home theater.

Must sell because of health reasons.  Asking: $68,500 

 $66,500 - OBO Located in Michigan. Listed 10Jun17 adj 17Aug17 (1459)
---
2011 Versatile 170 (FL)
2011 Roadtrek Versatile 170, Chevy Express 2500 4.8L V8 , Silver, 49,000 miles
 Our favorite thing about this RV is it's compact size. It can be driven anywhere, easily, by anyone and fits in any regular parking space.
 Excellent condition, fully loaded, nonsmokers, one owner, no pets.  New tires in December 2015.  The Versatile features 4 seats at the front. Includes optional portable armoir, 2 bed boards for sleeping a total of 4, RV cover, cargo carrier luggage rack that attaches to hitch, waterproof cargo carrier bag with tie down net. Continental spare tire kit with like new tire.
 Generator carburetor jets need cleaning and price can be negotiated to factor that in.
Asking $59,000.  Email me for detail of features and photos at LDN2017@yahoo.com
 Located in Miami, Florida  listed 8Jul17 adj 4Oct17  (1484)
---
2013
---
2013 Popular 190 (FL)
Telephone:
305-335-5711
Only 22,000 miles.  Great condition, loaded. 
Generator, Full bathroom, 3-way fridge, microwave, reverse-cycle A/C, Electric sofa-bed, LP gas stove and furnace
Trailer Hitch, Awning.
Located in Central FL   Reduced to $67,500  listed 14Dec17  (1620)
---
2013 Simplicity 190 (OH)
2013 Chevrolet Simplicity190.  Dayton OH
(No generator or LP package)  
Good Condition minor cosmetic issues. 66,500 miles
Nice as is for the right person. 
Priced to sell at $47,500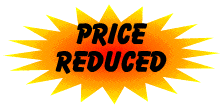 $36,000
 Contact Jeff at jachrowl@gmail.com or text me at 513-291-0219  listed 18Oct17 adj 26Nov17 (1578)

---
2013 SS Agile (FL) SOLD
22,650 miles. Everything works with low usage. Mercedes 3.0 Liter maintained and garaged all the time. New house batteries, new inverter, Grey leather interior, cherry cabinets.  Scheduled 15,000 Mercedes maintenance performed
 Contact seller if you wish to

see more pictures.   Available now in Sarasota, Florida.
Asking price $87,500. Listed 29Aug17 mod 7Oct17(1542)
---
2014
---
2014 CS Adventurous (IL)
Contact email:
andywmm9@gmail.com
Lightly used (17K miles) on the Mercedes Sprinter platform.  Original owner, and have meticulously maintained and cared for this unit.  Waxed every season. The Roadtrek 6 year warranty applies and will be transferred to the new owner.  Everything is in working condition and will be shown.  Why buy new when I have already fixed all the bugs, and save thousands.  Several accessories will be included, primarily a $250 front cover for additional privacy.  Must be seen in person to notice the beauty. There are no scratches.
3000 Watt pure sine inverter, 2 AGM batteries, Alde in flood heating system, 7 Cubic ft 12/120v fridge/freezer, Convection microwave oven, 2500 watt LP generator, 245 watt solar panel with MPPT charge controller, and an Electric awning. Near Urbana. $94,000 OBO. Listed 11Dec17 (1619)
---
2014 CS Adventurous (MI)
2014 CS Adventurous XL, 27,000 mi., Excellent Condition, Mercedes Benz 3500 Chassis, New Alcoa Aluminum Wheels and Michelin Tires(less than 1000mi on them).
Asking $97,500.   Contact Dan  drwolfphoto@gmail.com or 906-869-1113.
 Must Sell soon!  Located in  Marquette, Michigan  listed 5May17 (1425)

---
2014 E-Trek (CO) SOLD
2014 E-Trek MB 3500 chassis, dually, diesel,regularly serviced by TransWest in Frederick and Mercedes Benz of Westminster. 24,077 miles.  Denver, Colorado Dealer just installed a battery equalizer.  Custom drawers have replaced the closet.
It has the 4 captain chair floor plan. There is a convection microwave, induction cook top, a hot water/filtered cold water dispenser, sink, refrigerator, and a Webasto diesel furnace/water heater, flat screen TV and DVD player that was factory installed, underhood generator, awning, lavatory,  toilet and shower. 
Queen size bed and two captain seat bed modifiers.  Mercedes  navigation system, Solar power and all electric system (no propane) Clean and well maintained. Bought a ranch - need to sell asking $99,250

  $92,500  listed 29Jul17 (1509)
---
2014 ETrek (FL)
Telephone:
850-499-3071
Contact email:
sburgess@bsu.edu
Roadtrek's flagship model, luxury package, all options, all electric. 3.0L Turbo diesel, 74,xxx miles,
Appliances and systems in perfect working condition.  All maintenance records and manuals available. 470 W solar, 8 AGM batteries + equalizer, engine generator, power awning, instant hot water, induction cook top, leather seating, alloy wheels.
Fully transferable Roadtrek bumper-to-bumper 6 year, worry-free, unlimited mileage warranty. Plus transferrable Mercedes Extended Limited Warranty to 100,000 miles! $93,900.  In Santa Rosa Beach, FL. Listed 20Sep17 (1555)
---
2014 Popular 190 (WI) SOLD

Well maintained traditional Popular style.  Aisle toilet, shower in hall, additional passenger seat in front.  It has all the usual amenities including generator, surround sound with flat screen television, microwave, awning, air conditioner, heat pump and furnace. Detachable door screens have never been used.  Current mileage is 30,700. Automatic sofa converts into a over-sized queen bed.  Asking $73,500.  Located in Northern Wisconsin. Listed 16SEP17 (1550)
---
2014 RS Adventurous (SC)
Telephone:
904-710-9123
Contact email:
whrjsr@bellsouth.net
2014 Roadtrek RS Adventurous  Located in North Myrtle Beach, S.C.
Asking $92,500.00 24,486 miles and in excellent condition
240 watt solar panel with charge controller, Screen for back and side doors

This RS has 3 captain chairs with permanent cabinet replacing 4th seat  (pantry and wardrobe).  Equipped with a Roadmaster towing package which includes air compressor for air brakes for towed vehicle.  Seller will include hoses, power cord, surge protector, leveling blocks Contact Bill  listed 6Aug17 Ext 3Nov17 (1517)


---
2014 RS E-trek (MA) SOLD
2014 Roadtrek RS E-trek asking: $99,000. Approximately 9200 miles
 
 This unit has the US Luxury package.  Tan exterior, beige exterior. Mercedes Benz Sprinter 3500 170" WB Chassis 23', diesel 3.0L, GRD V6 Turbo Diesel. GVW 11,030
Bright PVD Wheels. Clarion 2-DIN DVD Multimedia Station with Built-in Navigation & 6.2" Touch Control Panel and backup camera.

Additional Features: Steering Stabilizer, Motorized sofa makes in to King Bed, Armoir cabinet in place of  driver side 4th seat providing additional storage. TracVision R1DX with Multi-Service Interface Box/Controller  listed 26Oct17 (1583)


---
2014 RS ETrek (MI)
Contact email:
flygirlstacy@comcast.net
2014 Roadtrek RS ETrek with Sprinter Chassis Upgrade -- Odometer 15,300 miles, Warranty until 11/2018, asking $99,900 US
Charcoal with grey interior, 8 AGM batteries combined with a 5000w inverter to run all electrical including the AC. Towing capacity 7,000lb. 3.0 L V6 Turbo Diesel. Tongue weight 750 lbs.
Optional features on this unit:
Large refrigerator and freezer unit were factory-installed in place of 4th seat, Sure Power battery balancer, Cellular amplifier, Parametric special model and high idle kit (to prevent diesel particulate filter malfunction from engine generator use), Surgeguard, addition of 2nd converter (to support continuous use of AC when desired)
Extra mattress for converting front and rear passanger seats to 3rd bed, reflective sunscreens for the front and and cab side windows, Rear and side door zip screens to enjoy bug-free breeze and nature sounds!  Superbag bedding with sheets, comforter (summer and winter weights) in one which match unit,
New chrome wheels  
listed
14Aug17 adj 15NOV17 (

1525

)
---
2014 Versatile 170 (FL)
Contact email:
brianbrob23@gmail.com
Great condition silver 170 Versatile.  16,300 miles, Includes aisle toilet, shower in hall, electric sofa reclines to bed in rear.  It has the usual features such as onboard generator, air conditioner, furnace, cooktop, microwave, refrigerator, TV ect.  Includes the full size Continental tire kit on rear and screen door kit.  Brand new macerator pump and propane regulator installed at RoadTrek certified shop.  Also all front seats were just replaced.   Asking $68,800 in Fort Myers, FL.  
Listed 14Oct17 (1576)
---
2015
---
2015 170 Versatile (NY)
Telephone:
404-434-0941
Contact email:
azatyko1@gmail.com
2015 Roadtrek 170 Versatile with 12,502 miles for $62,900.00  Comes equipped with Leather Seats, Onan Generator, Continental Spare Tire in Back
Microwave, 3 way Refrigerator, Gas burners, Sink, Marine Toilet and Shower, TV and DVD Player, Surround Sound, Touch Screen Navigation and Power Queen Bed in Rear. Full armoire behind the driver, additional passenger seat in second row. 
Bought new from Seven O's in Syracuse NY, with all scheduled maintenance.  Already winterized. White exterior with Grey Leather interior.  Selling to buy new vehicle.  Please contact us if you have any questions. listed 8Dec17 (1616)
---
2015 Zion (WI) SOLD
Like NEW! One Owner, Solar, Lithium and AGM, Underhood Generator,   $77,900 OBO
Power front door and side door steps, spare tire kit (underneath), Rear and Side Screen package-
BlueRay TV (rotating bracket) and DVD Player, Retractable power awning,

Interior permanent bathroom with shower, Galley features a 5.0 cu.ft. refrigerator, propane stove and microwave, Air Conditioner - 110 V, 11,000 BTU roof mount
Side facing rear 12 V power sofa allows for a long open aisle perfect for large items and then easily turns into a king-size bed or twins at night, Front swiveling Captain seats, Spare Tire  listed 25Mar17 (1386)
---
2016
---
2016 CS Adventurous (IL)
Telephone:
(630) 853-4281
Contact email:
josh_mcbroom@sbcglobal.net
Asking 130K but willing to negotiate on price. It is a 2016 CS Adventurous w/the e-trek package, 3 pilot/co-pilot seats & the full size fridge. The induction stove & instant hot water for coffee/tea. Tires are new, etc.  It's only been on two cross country trips basically new. Only 6600 miles. Near Wheaton. Contact Josh. Listed 7Dec17 (1615)
---
2016 E-Trek XL (ND) SOLD
Champagne Pearl paint Class B motorhome.  Built on the renowned Mercedes-Benz Sprinter 3500 chassis this unit is packed with all the luxury and functionality you could ever imagine in a motorhome.  With only 9,100 miles, this beauty is barely broke-in.  It also comes with a fully transferrable 6-year unlimited mileage motorhome warranty covering the manufacture of the motorhome, appliances, electronics and plumbing.  Mercedes transferrable 3-year/36,000 mile base limited warranty and 5-year/100,000 mile limited diesel engine components warranty is also included.
This unit has over $13,000 in options! Interior Cabinet Finish, Folding Mattress (2 single), Screen Package (side and rear doors), TV, Aluminum Wheels, XL Package (24'1" body).
Asking price: $119,900.00. Condition: Like new, barely broke-in. Location: Fargo, ND. Listed 16Aug17 (1527)
---
2017
---
2017 E-Trek (NM)
Contact email:
dfs@davidfschuster.com
2017 Roadtrek E-Trek for sale, 20,000 miles.   Asking   $137,000     

 $130,000   $120,000................MSRP: $168,500
Like new condition....Roadtrek's top of the line model, all electric and diesel RV. Luxury package. Bright White exterior. Bamboo interior. 3 Captain's seats, front sliding/folding table and back cabin table, expanded galley, permanent bathroom with sink. Leather rear power sofa makes into king size bed. Including two 3000 watt inverter/converter/charger, induction stove, microwave/convection oven, 120/12v refrigerator, Alden diesel heat and hot water, power awning. Tan two tone seating and matching fabric and flooring.

Mercedes Luxury Pkg: Underhood engine generator. 470 watt Solar panel and charge control. Large luxurious second roow captain seat. Magnetic close screen and rear screen. Alcoa aluminum wheels w/ steel wheel spare.

Built on Sprinter 3500 170"wheelbase van with 3.0L Turbo Diesel. Sante Fe. listed 26Aug17 adj  23Oct17 (1535)
---
2017 Popular 190 (NY) SOLD
This rv is in showroom condition with only 6k miles.  Everything is in perfect working order.  It has all the options including Eco Trek, Solar Panels, Volt Start, Underhood Generator, Continental Spare Tire, tv, and so much more. The outside color is Silver Ice and the inside is Platinum/cherry.   You can go to the Roadtrek site and see our model with a full description.


We are located in the Hudson valley region of NY. MSRP for this vehicle was $122k. Feel free to have this vehicle professionally inspected.  It is in perfect condition.
.  Selling for $89k. Make us a reasonable offer!!! Listed 6Nov17 (1589)
---
2017 Simplicity SRT (CA)
Almost new! 13,000 miles, 2500 Chassis, 3.6L, V6 Engine. Comes with Kitchenette featuring cook top, sink, microwave, 5 cubic ft refrigerator and built in pantry. Full bath with toilet, sink and shower. Rear queen size platform bed with option to purchase accessory to convert captain chairs into bed for 3rd person. RV features a manual awning, AC, interior LED lighting and a 24" flat screen TV on rotating bracket.

I can also set you up to register this RV in a tax friendly state for a $7,000 savings. call or text Todd 626-622-2500. Listed 6Dec17 (1613)
---
2017 Zion (AZ)
Telephone:
715 815-0963
2017 Roadtrek Zion 20'9" long. 5574 miles. Please see it first on Roadtrek.com. It is the featured Roadtrek, Sandstone color, just like the brochure. You can read everything there.
The only added features to the standard solar, slide-out sofa to king bed, volt start, etc. include an eco coating, and a battery disconnect from Dodge.
It is perfect, and the price is $85,000. No sales tax, no low ballers.
Located in Sun City, AZ. Call Manny  listed 10OCT17 (1584)
---
Accessories FOR SALE
---
Item: 3rd seat (MI)
Telephone: 231-590-1471
Details:
Roadtrek  3rd passenger seat and base out of a 2002 Chevrolet chassis Ro
adtrek 190 Popular (also fits a 170). It includes the 2 seat cushions, headrest cushion, seat belt and release mechanism, and wood base. It is beige leather and in very good condition. The leather matched our (since sold)  2004 170P but the base (wood) was a bit lighter in color.  I'm willing to drop off at local UPS store if someone wants it shipped and you can pay the shipping and packaging.  $125, I paid $150.  Located in Michigan  listed 21Sep17 (1556)
---
Item: Armoire from 2010 Popular 190 (OH)
Telephone:
216 336-2045
Contact email:
wallyging@gmail.com
Details: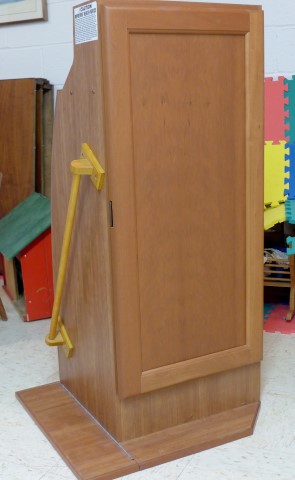 This armoire comes from a 2010 Roadtrek 190 popular that we purchased with less than 10,000 miles. We removed the armoire shortly thereafter so it is essentially unused. It is finished in maple.
 Armoire is located in Cleveland, OH. I may be able to help with pick-up/delivery on our way to Florida in January.
 Price is negotiable. listed 13Nov17 (1598)
---
Accessories WANTED
---
Item: 1999 Dodge entrance step
Details:
Drivers folding entrance step (Sewer drain cover) for '99 Dodge 190 Popular.
New, used or even minor damaged ok.
239-994-0908, gman442@gmail.com    listed 12Sep17 (1546)
---
Item: Stowaway2 or Max cargo carrier
Contact email:
weber035@gmail.com
Details:
Want used cargo carrier for 2 inch hitch.  Must be in working order. Prefer Minnesota 5 state area, but will consider Colorado and Nebraska.
Contact Peggy at  
weber035@gmail.com
Listed 16May17 (1432)
---
A message from Roadtrek Motorhomes Inc.
For anyone who has purchased a used Roadtrek, please make sure you have registered it with Roadtrek Motorhomes. This is required for product safety recalls and other communications from the factory. Please forward the following information to sales@roadtrek.com or to (toll-free) 888-ROADTREK (762-3873): Name, Address, City, State/Prov., Zip/Postal Code, Phone, email, & last 8 digits of your Roadtrek's VIN (Vehicle ID Number). Thank you and happy Trekking.
 ==============================================================
1-0 Dealers are a part of our Group
We have Member/Dealers who have some great new and used Roadtreks. 
They are a part of our group, so take a look below at their
ads
.
---
1-2 Sunshine State RV's (FL)
Telephone:
352-538-0010
Contact email:
Nick@sunshinestatervs.com

HERE ARE MULTIPLE ROADTREKS OFFERED BY SUNSHINE STATE RV'S.  THEY REALLY INVITE YOUR ATTENTION. 
LOOK FOR PRICE CHANGES FOR MANY OF THESE 
See even more at: www.sunshinestatervs.com/

==========================================
2008 Roadtrek 190 Popular | $57,950
 =======================================================
2005 Roadtrek 190 Popular | $44,950
=======================================================
2004 Roadtrek 190 Popular | $42,950
=======================================================
2017 Roadtrek RS Adventurous | $122,950
___________________________________________________________________________________
---
1-4 FRETZ ENTERPRISES (PA)
Telephone:
215-723-3121

HERE ARE MULTIPLE ROADTREKS THAT FRETZ ENTERPRISES OFFERED. THEY REALLY INVITE YOUR ATTENTION.  
 JUST CLICK ON THE LINK FOR THE RT YOU ARE INTERESTED IN (BELOW) FOR MANY IMAGES AND FULL DESCRIPTIONS.
LOOK FOR PRICE CHANGES FOR MANY OF THESE
All are at Fretz Enterprises, Inc., 3479 Bethlehem Pike, Souderton Pa 18964   www.FretzRV.com
==========================================
2014 Roadtrek Simplicity Class B Motor Home Stock no. 12084 $69,999.00
http://www.fretzrv.com/Page.aspx/diid/10260107/list/InventoryList/pageId/16963/view/Details/inventory.aspx
==========================================
2017 Roadtrek Simplicity class B motor home Stock no. 12694 $69,999.00
http://www.fretzrv.com/Page.aspx/diid/10260107/list/InventoryList/pageId/16963/view/Details/inventory.aspx
==========================================
2015 Roadtrek 170 Versatile class B motor home Stock no. 11362 $77,499.00
http://www.fretzrv.com/Page.aspx/diid/9033085/list/InventoryList/pageId/16963/view/Details/inventory.aspx
==========================================
END OF FRETZ ENTERPRISES ADS updated 8Feb17(1291)
---