Roadtrek International - Roadtreks for Sale
Want to place an ad to sell your Roadtrek?
EMAIL us your ad request. Include: model, year, condition, location and price. Your ad will run 3 months.  You will need to renew before the 3 months is over or your ad will be removed.   You may include ONE picture.  This page is provided as a service to Roadtrek International Chapter and friends, and so is carried at no charge. NOTE: Many buyers already know about the Roadtrek standard features, but be sure to mention any additions, factory options, improvements, or replacements you have had done. Also, list all the ways you'd like to be contacted about your ad. GOOD LUCK!
CLICK HERE or use webadmin@roadtrekchapter.org to send us your ad request.
We assume no responsibility for any ad placed on the Roadtrek website. Ads are free and come from anyone wishing to sell a Roadtrek, whether they are a member of Roadtrek International or not.  As such we have no way to verify the claims made by an ad written by the seller.
SCAM ALERT
ATTENTION ALL SELLERS!! Be aware of those attempting to buy your RV under false pretenses using the so-called "Nigerian Scam". Please refer to www.carbuyingtips.com/nigerian-scams.htm for more information. The best policy is not to respond to this kind of offer. However, you may choose to meet the buyer at your bank, with an officer present if you have reason to believe the offer to buy is legitimate. A real buyer likely will not mind doing this, but please use caution in any event.
NOTE- A CASHIERS CHECK ISN'T ALWAYS A SECURE PAYMENT - involve your banker.
Tom & Hank - Chapter webmasters, RT owners & members of Roadtrek International
Contact us to place an ad:  webadmin@roadtrekchapter.org
NOTE- Scammers usually will only contact sellers by email. Consider listing your phone number if appropriate.
Attention potential buyers
The following listings are provided, at no charge, as a service by Roadtrek International Chapter, FMCA. It is a listing service only and all claims of condition, features, drivability and operational status are made solely by sellers. Prospective buyers should exercise the same cautions as they would when contemplating the purchase of any other vehicle.
Current Newsletter Listings
Please see the Roadtrek International newsletter.  It is our member's newsletter and has information on our group and its activities. 
Each current newsletter linked on our Home Page is open to all viewers.
Roadtrek International Public Newsletter - click here
Roadtreks are advertised in the above newsletter that are not on the website.
 Consider buying a Roadtrek and join our Roadtrek FMCA Chapter Owners Group.
---
---
Start of Website listings
---
1-0 Dealers
---
1-1 FRETZ ENTERPRISES (PA)
Telephone:
215-723-3121

HERE ARE MULTIPLE ROADTREKS THAT FRETZ ENTERPRISES OFFERED. THEY REALLY INVITE YOUR ATTENTION.  
 JUST CLICK ON THE LINK FOR THE RT YOU ARE INTERESTED IN (BELOW) FOR MANY IMAGES AND FULL DESCRIPTIONS.
LOOK FOR PRICE CHANGES FOR MANY OF THESE
==========================================
All are at Fretz Enterprises, Inc., 3479 Bethlehem Pike, Souderton Pa 18964
==========================================
2014 Roadtrek Simplicity Class B Motor Home
Stock no. 12084 $69,999.00
http://www.fretzrv.com/Page.aspx/diid/10260107/list/InventoryList/pageId/16963/view/Details/inventory.aspx     
==========================================
2017 Roadtrek Simplicity class B motor home  
Stock no. 12694 $69,999.00
==========================================
2015 Roadtrek 170 Versatile class B motor home
Stock no. 11362 $77,499.00
==========================================
2009 Roadtrek 190 Popular Class B Motor home
Inventory Clearance Sale!SALE Price $59,314.00 | Stock Number: 11588
==========================================
2012 Roadtrek RS Adventurous For Sale in Souderton, PA
Call 215-723-3121SALE Price $79,999.00 | Stock Number: 12588
========================================== 
2015 Roadtrek E-Trek Class B motor home
Stock Number: 12738   Sale- $114,999.00
http://www.fretzrv.com/Page.aspx/diid/11374643/list/InventoryList/pageId/16963/view/Details/inventory.aspx
 =========================================
2016 Roadtrek E-Trek Class B motor home
Stock Number: 12780    Sale - $119,999.00
http://www.fretzrv.com/Page.aspx/diid/11391476/list/InventoryList/pageId/16963/view/Details/inventory.aspx
=========================================
  END OF FRETZ ENTERPRISES ADS              listed 26OCT16 adj 8Feb17(1291) 
---
1-3 Sunshine State RV's (FL)
Telephone:
352-538-0010
Contact email:
Nick@sunshinestatervs.com

HERE ARE MULTIPLE ROADTREKS OFFERED BY SUNSHINE STATE RV'S.  THEY REALLY INVITE YOUR ATTENTION. 
Please check out www.sunshinestatervs.com for more Roadtreks.
JUST CLICK ON THE LINK FOR THE RT YOU ARE INTERESTED IN (BELOW) FOR MANY IMAGES AND FULL DESCRIPTIONS.
LOOK FOR PRICE CHANGES FOR MANY OF THESE  

==========================================
All are at Sunshine State RV's, 3202 N. Main St., Gainesville, FL 32607
CALL NICK AT 352-538-0010
EMAIL NICK@SUNSHINESTATERVS.COM
==========================================
 2005 Roadtrek 210 Popular
56,331 miles | $46,950
https://sunshinestatervs.com/inventory/product/2005-roadtrek-210-popular/
 ===============================================
2006 Roadtrek RS Adventurous
67,219 miles | $57,950
https://sunshinestatervs.com/inventory/product/2006-roadtrek-rs-adventurous/
 ===============================================
2006 Roadtrek 170 Popular
64k miles | $47,950
http://sunshinestatervs.com/inventory/product/2006-roadtrek-170-popular/
 ===============================================
2007 Roadtrek 190 Versatile
58k miles | $52,950
http://sunshinestatervs.com/inventory/product/2007-roadtrek-190-versatile/
 ===============================================
2008 Roadtrek 210 Versatile
60,084 miles | $59,950
https://sunshinestatervs.com/inventory/product/2008-roadtrek-210-versatile/
=============================================== 
2009 Roadtrek 210 Popular
18,860 miles | $65,950
https://sunshinestatervs.com/inventory/product/2009-roadtrek-210-popular/
 ===============================================
2009 Roadtrek RS Adventurous
22,818 miles | $69,950
https://sunshinestatervs.com/inventory/product/2009-roadtrek-adventurous/
 ===============================================
2011 Roadtrek 170 Versatile
36,918 miles | $64,950  
https://sunshinestatervs.com/inventory/product/2011-roadtrek-170-versatile/
 ===============================================
2015 Roadtrek CS-Adventurous
27,978 miles | $110,000
https://sunshinestatervs.com/inventory/product/2015-roadtrek-cs-adventurous/
 ===============================================
2016 Roadtrek Adventurous CS Adventurous 
MSRP $154,466  ONLY $125,000!!!
**FULL TECHONLOGY**  BRAND NEW WITH 6 YEAR WARRANTY
 http://sunshinestatervs.com/inventory/product/2016-roadtrek-cs-adventurous/?
   ========================================== 
  END OF SUNSHINE STATE RV'S ADS              listed 26Jan17 (1308) 
---
1990
---
1990 Dodge Ram Independent (CAL) SOLD
1990 Dodge Ram Roadtrek Independent
 Runs good, 165,000 miles.  Less than 1,000 miles on new tires. 
I purchased in 1998 and I am the second owner.  No pets or smoking.
 Van used for light camping and travel utilizing the rear double bed, stove, sink and toilet.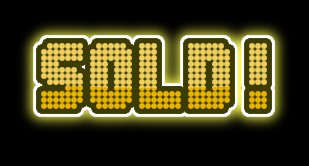 Other Roadtrek features including generator, rear inside A/C, water heater, microwave etc. not used in many years and it is not known if functioning.
 The van is priced accordingly at $3,600 and is sold as is.
 It is located in Redondo Beach, California. listed 3JAN17 (1328)
---
1996
---
1996 Popular 210 (KS)
Contact email:
sandy.hawthorne@gmail.com
Chevrolet 7.4L, 125,000 Miles, Seats 3, Sleeps 3,
Awning, Generator, Water Heater, Shower, Dual access cabinet at side door, Ziebart undercoating, SiriusXM radio. Everything in good working order.
Recent Work (2015-2016); Serpentine Belt, Plugs, Wires, Rotor, Ign Coil, PCV, Fuel Pump, Rear Air Conditioner, Automotive A/C Compressor, EGR Valve, Distributor, Coolant Temp Sensor, Idler Pulley, Tensioner Pulley.
Contact; sandy.hawthorne@gmail.com
https://tulsa.craigslist.org/rvs/6014477852.html
Location; Kansas/Oklahoma. Asking $15,500.
listed 23Feb17 (

1366

)
---
1997
---
1997 Popular 170 (CA) SOLD
1997 Dodge Van chassis 5.2L V8 engine. Has brand new re-manufactured engine with a 3 YEAR UNLIMITED MILEAGE NATIONWIDE TRANSFERABLE WARRANTY. Engine has less than 1000 miles on it. All new parts installed with engine, water pump, spark plugs and wires, hoses, belts, etc. Also has had very recent vehicle air-conditioning system replaced and new tires.

Van is in excellent shape other than minor cosmetic issues normal for its age. Everything is in working order in coach. This is a beautiful motorhome and drives down the road effortlessly.
$12,500 OBO. Located in CA. More pictures available upon request.  Listed 29Dec16 (1326)
---
1998
---
1998 Versatile 190 (KY) SOLD
1998 Roadtrek Versatile, owned it for three years, after my dad finally gave up his keys.  Simple not using it.  
The van is in awesome shape with just under 60k original miles on the chassis.  Fiberglass top is in fine shape, s

hiny paint, some haze on the headlight covers.
 Very edges of the graphics are slightly peeling, but other than that, looks great.   3rd owner (my dad was owner #2, for 15 years). Original Dodge shop manuals for this model are included  

 Van is located in KY area. Priced at $15,000 listed 25Aug16 ext 1Dec16 (1240)
---
1998 Versatile 200 (NY)
Contact email:
hurdsbrooklawn65@gmail.com
Location: Central New York  asking $19,500
1998 ROADTREK 200 VERSATILE 65,000 miles; 4 Captains Chair configuration.  Rear air conditioner professionally replaced, has LP heater, very nice low mileage van. 2 tires with less than 5K miles on them.
This unit is on the Chevy 1 ton chassis and has the 350 engine. Garaged when not traveling, no winters. Has the optional awning, does not have the optional generator. listed 30Jun16 adj 26sep16 ext 19Dec16 (1161)
---
2000
---
2000 Popular 170 (KS) SOLD
We traveled 45,000 miles, visiting in 4 short years all historical and national parks that were on our bucket list before poor health necessitates this sale.  We have treated it with loving care and it has taken good care of us.
Mileage - 108,000+ miles. Engine & DriveTrain - DODGE V-8 5.2 L.,auto. with overdrive
Exterior - original color, awning, chrome-framed Continental Kit on rear door

  It is ready to travel.  Located in Kansas  Asking $19,000.  Listed 26Jan17 (1348)
---
2000 Versatile 190 (TX)
Telephone:
727-692-1965
2000 Roadtrek Versatile 190  for sale 

 $19,499.  Located in Texas
Excellent condition. 113,498 miles.  
Dodge van 318 engine. Runs great.  listed 14Feb17 adj 27Feb17(1361)
---
2001
---
2001 Popular 170 (ID)
Telephone:
(901) 337-7878
2001 Roadtrek Popular 170 with 89k miles.  Location:Boise, Idaho
Dodge 2500 chassis with the upgraded 5.9L 360 V8 with 4 speed automatic transmission and overdrive.  
The van has an optional Onan generator with 60hours, tow package, limited slip differential, roof A/C, stand-up in aisle shower, TV, 2 burner stove, microwave, 3 way fridge, built-in toilet, and furnace, power windows,  power door locks, tilt steering, cruise control, and spare tire.
The motorhome is mechanically ready for the road and the tires are like new.
Contact Andy.  Asking price: $20,900  listed 18DEC16 (1321)
---
2004
---
2004 Popular 190 (CAL)
I have a 2004 Roadtrek Anniversary Edition 190 Popular with 148,000 miles
Asking $30,000    Located in California.  Contact Ann 
805-448-2104  or hummingbirdheartbeat69@gmail.com     listed 15SEPT16 adj 21NOV16  (1312)
---
2004 Popular 170 (NH) SOLD
6.0 liter V8; runs perfect, miles 228,000.  A/C, heater 16,000BTU, heat pump 12,000 BTU, microwave, range, 3.0 cu. ft. refrigerator runs on 12v, 110v, and LP.  
Power roof vent, awning, Onan generator 2.8kw, shower and toilet.  Captain's seats & lounge seat (1 single bed), clover leaf table, full length wardrobe, standard galley, pantry, storage & audio video equipment, and L shaped lounge (double bed).  

Recent work done, battery, 02 sensor, water pump, fuel pump, thermostat, transmission lines, steering idler arm, pitman arm, ball joints, brakes, new gas tank, front end alignment, a/c service, canister vent solenoid.
Went to Arizona last winter with no problems. 
Located in NH, asking $19,500, contact listed 7NOV16 (1301)
---
2004 Popular 170 (OR)
Telephone:
541-410-7769
Contact email:
tomrobson689@gmail.com
Chevy Express 2500 chassis, 89,200 miles, vehicle location: Bend, Oregon.
Propane Gas/Electric/DC Refrigerator, Propane Gas Cook top, Propane Gas/Electric Water Heater, and Inverter.
Electric Heat Pump (Heat and Air Conditioning), Inside Toilet/Shower Combination, Rear Spare Tire w/cover, Tow Package w/hitch, Auxiliary Battery, Outside Shower Set-Up, Tilt Wheel, Cruise Control, Leather Seats, Power Mirrors, and Awning.
Extras: 2 leveling pads, Extra power cord and 30 amp adaptor, Sewer elbow and portable hose support. Hose for filling drinking water tank and Hose for cleaning holding tank with spinner cleaning attachment
Everything is in excellent working order. All maintenance records are included. Vehicle has been maintained in excellent condition. Listed 6Nov16 adj 9Feb17 (1300)
---
2004 Popular 170 (WA) SOLD
Rare hard to find 2004 Roadtrek 170 Popular 19' Series Class B Van.6.0L V8. Only 43,00 Miles!
Options include, 2.8 Leather interior, onan generator, shower, toilet, refrigerator, 2 burner-stove top, sink, microwave, sleeping for 3, water heater, furnace, room A/C/heat pump, 24" TV and inverter, patio awning, fantastic fan, 6.0L Chevy engine, 2500 chassis, dash air, cruise control, power mirrors, power windows and locks.
Roadtrek is in excellent condition with normal wear, engine is flawless. I'm selling as I need to complete my

home remodel. I'm firm as the miles and condition warrant the asking price, $28,500. Serious inquiries only.  listed 21Jan17 (1342)
---
2005
---
2005 Popular 190 (PA)
Telephone:
412.398.7395
Pristine condition inside and out, new tires and battery. 33,000 miles.
Kept in an underground, climate controlled mine during the winter months.
$35,000 or best offer.
Checked out every year before trips at a Roadtrek dealership. Please call Elaine, Pittsburg, PA. Listed 26Jan17 (1346)
---
2005 Versatile 190 (VA)
Contact email:
junkshop52@gmail.com
Has all the standard with newer TV and back up camera. Recent heavy-duty front breaks and just had gen service with new starter placed. Also have original tables and all appliance booklets. Under cabinet mounted coffee pot missing, all else in working order. Main plumbing line replaced one year ago (with heat shield for protection).
Currently winterized. 97,853miles. I am located in Newport News, VA (near Williamsburg Int. Airport). Wood looking floor is actually foam tiles, cab carpet over-dyed gray and has one piece floor mat for ease of cleaning. Non smoker (not first owner but no smells). I can be contacted at junkshop52@gmail.com to arrange for more info or phone/in person meet. More pictures available upon request. Listed 5Jan17 (1330)
---
2005 Versatile 210 (TN)
Telephone:
815-762-5984
Contact email:
smaldinoj@comcast.net
The 210 is very desirable and hard to find wide-body model.  The unit is in very good condition cosmetically and mechanically with only 40,520 miles on the odometer.  Included is a transferable extended warranty that is valid until 9/22/17.  The warranty covers virtually all-mechanical and electrical systems (coverage is good throughout the US and Canada; trip interruption/food spoilage coverage; toll free assistance number; towing and rental reimbursement).  There are no mechanical issues and all four commercial grade tires are two years old, have very low mileage and look new. 
The unit has Roadtrek features:  inverter, Onan generator with 29.8 hours, refrigerator, toaster oven/microwave, two burner gas stove, flat screen TV and DVD player, refrigerator, continental spare tire, trailer hitch, cool Cat heat pump/AC, gas furnace and water heater, toilet, shower, awning, two coach batteries. 
See 2005 Roadtrek brochure for complete description of 210 versatile: https://library.rvusa.com/brochure/Roadtrek_Brochure2005_chassis_model_year.pdf
The wide body 210 has a rear couch that converts to a full sized queen bed.  This Versatile has front seating for four (seat belts for seven) and it has the accessories to convert the front seats to two small beds. 
No smokers and no pets. Additional pictures of this awesome Roadtrek are available upon request.
We are selling our beloved Roadtrek (her name is Penny) because of health issues. Priced to sell at  $38,500 but are open to reasonable offers.  listed 20Feb17 (1364)
---
2006
---
2006 Adventurous RS (NC)
Telephone:
336-675-7743
Contact email:
terminustom@aol.com
Very nice 2006 Roadtrek RS Adventurous for sale. 100,900 miles  5 cylinder Mercedes turbo diesel chassis.  Gets 20+mpg.  No DEF required.  2nd owner.  Have all service records.  .  268 hours on LP generator. 
You probably know all of the features.  If not, here goes - Seating for 5 people, extra storage cabinets in middle passenger seat and galley, rear sofa that converts to king bed, wet bath with new toilet, sink and shower
Galley with sink, two burner lp cook top, three way fridge, lp coach heater, ceiling ac with heat, fantastic ceiling fan, tinted glass throughout, backup camera, led lighting throughout -including on the awning side of the van, AM/FM/CD with Bluetooth and hands free phone. 
Just recently had the oil changed, glow plugs and glow plug module replaced. 
Tires are in excellent shape.  Runs and drives like a dream.  You won't find a better unit in this condition and at this price. $49,850 OBO.  Located in western NC. 
Text or email with any questions. listed 29Jan17 (1350)
---
2006 Popular 170 (LA)
Telephone:
504.915.1622
2006 Roadtrek 170 Popular - Louisiana
 In great condition.  89k miles with no mechanical issues.
asking $40.000 

$36,000

It has factory installed armoire (no third seat) – lots of storage for a 170.  Onan generator runs great.  I have added in-dash navigation and a 19 inch LED TV.  New discharge hose. 

All Roadtrek features – inverter, 3-way fridge, water heater, shower, toilet, microwave, awning, continental spare tire kit, etc.
 Selling because we bought a 190.  Phone: 504.915.1622   listed 27Oct16 adj 28Jan17 (1295)
---
2006 Popular 190 (AZ)
Contact email:
rongoron@aol.com
3500 Chevy express  van,super clean inside and out.
Michelin tires 18 mos new.  Just serviced Onan generator w/44 hrs
Two leather seats w/factory installed pantry and wardrobe replacing the rear 2 seats.  New TV and dvd player.
103000 funfilled miles. Regular maintenance twice a year,batteries replaced when needed.
 Contact seller if you wish to see more pictures  Price $37,500   listed 29NOV16  (1316)
---
2006 Popular 210 (FLA)
Chevrolet 6.0 L gas V8 engine  119,750 milesOnan 2.8Kw generator  (454.2 hours)New rear brakes (new pads, calipers & resurfaced rotors) August,2016 
Standard equipment plus:Continental spare tire kit w/E-Z lift, Two 12v deep cycle house batteries(Battery drawer recently remade and powdercoated)Fiamma awning
Microwave/Half-time oven  (1year old)Vinyl, windshield cover, 4 vinyl tire covers, 19" flat screen TV on rotating bracketSkeeter beater screens with magnets for front window Screens for side and rear cargo doors
 Asking price $37,500.00  Additional pictures upon request to Seller. 
Call: joe kahler  814-808-6230  or cell (571-215-1401)  May be seen in Florida  listed 15JAN17  (1338)
---
2006 Roadtrek RS Adventurous (MI)
Telephone:
616 3990616
Contact email:
Jswierenga@sbcglobal.net
Pristine condition,always garaged.  No pets, one owner.
Added Roadmaster shocks on rear springs.  Added kitchen cabinet.
Includes Aero Gear Space double clam shell in -closed cargo carrier. It pulls out on wheels while hitched to access rear doors. Holds wheel chair, walker, or  bikes, a 1,800 dollar value.
100,500 highway miles.  I average 23 mpg at 60 mph.
Inside is as clean as outside.  Waxed after every trip.
Twin beds, or queen in the rear.  Includes two extra beds up front which fit over the front 4 seats. 

  $54,500 OBO
More pictures upon request. listed 14Aug16 adj 24FEB17 (1230)
---
2006 Roadtrek RS Adventurous (WI)
Telephone:
608-844-7448
Contact email:
mikenan608@gmail.com
2006 Roadtrek RS Adventurous with 139,000 miles. Non-smoking, No-Pet vehicle. Has the super efficient Mercedes turbo diesel 5-cylinder engine – we've gotten over 25mpg at 65mph. Very smooth and stable ride - upgraded with an anti-sway bar as well as new struts and shocks in 2014. There are no RoadTrek decals on the body because it was repainted in 2014. Four new Michelin tires in 2015. New engine battery and marine batteries in 2016. LP generator has 48 hours on it and was just serviced this month (Feb. 2017) so it runs great. Includes an extra bed that fits over the front seats.
Everything works: Refrigerator (3-way AC/12-volt/LP), Roof-Top Air Conditioner (with electric heater), LP Heater, Microwave, TV, Water Pump, Flush Toilet/Shower, Macerator, Awning…
Asking $46,000 – Located in Wisconsin Dells, WI – we plan on going to the Roadtrek rally in Brooksville, FL, arriving March 8th.  More pictures available upon request. Listed 22Feb17 (1365)
---
2006 Versatile 190 (MI) SOLD
Telephone:
231 264 8635
New tires, brakes and shocks. All  Roadtrek features: generator, inverter, 3 way refrigerator, water heater, shower, toilet, microwave, outside awning,

screens, continental spare tire.....light interior.   135,000 miles. $33,000.00. Listed 26Jan17 (1347)
---
2006 Versatile 210 (PA) SOLD
2006 Roadtrek Versatile 210   3500 Chevy Express Van
 In very good condition. Vehicle odometer: 40,375 miles.  No mechanical issues.  Selling because of medical reasons.
 All Roadtrek features: inverter, Onan generator with 78.5 hrs., refrigerator, microwave, 2 burner gas stove, hot water heater, shower, toilet, Cool Cat heat pump/A.C, gas furnace.

 Also has armoire with adjustable shelves and interchangeable with left lounge seat.  American racing wheels, and Black and Decker electric coffee maker.  Rear couch converts to queen size bed.  Owned by non-smokers.
 More pictures upon request.
 Vehicle is located in Hollidaysburg, PA.  Asking $42,000   listed 12DEC16 (1318)
---
2007
---
2007 Popular 170 (NC)
Contact email:
yardman102@gmail.com
Located in Hendersonville NC,  Vehicle is in excellent condition with 40,000 pampered miles - second owner- garage kept. Exterior near perfect condition

All standard features and all working. New refrigerator in 2016, new digital TV.  Generator added in 2016 and exercised monthly.  New Michelin tires, EZY-lift spare tire assistant, quiet water pump. Plenty of storage.

Maintenance records will be provided and our mechanic would be available to answer any questions or concerns.  6.0 V8 with an Allison transmission.  Average around 17mpg.  3 front leather seats are in perfect shape as is the fabric in the rest of the coach.

Our traveling options have changed because of an elderly parent and 5 grandchildren, that is the only reason for reluctantly selling.

We will be happy to answer any questions you have and we have plenty of photos available. We are  25 miles from Asheville.  asking $51,950 

$48,500  listed 28Jan17 adj 17Feb17  (1349)



---
2007 Popular 210 (TX)
My 88th birthday suggest that I sell my Baby. It is built on the Chevy chassis, has a 6.0L V8 engine and the regular amenities of the Roadtrek. It has 67,400 careful miles.
In addition, it has the options of a second auxiliary battery, front and rear bumper covers, Continental spare tire kit, Onan generator with 289 hours, three "Optimal Leather" captain's & lounge seats, power rear sofa that converts to two twin or king bed, a premium 19"  flat screen TV with remote rotating antenna, and an awning.
The tires are brand new as are the two auxiliary batteries. It has been garaged, we are non-smokers, and it is unbelievably clean. The stove has never been used as my wife is on vacation as well and has done no cooking.
It is priced to sell at $47,300.00. Contact Dr. Vyrne Shofner at 936 564-8630. Located 140 miles north of Houston, Texas. Listed 6Feb17 (1355)
---
2008
---
2008 Popular 190 (CAL) SOLD
Original owner, excellent condition,  no smoke/no pets, loaded, Cherrywood and granite, 24" flat screen TV with new

locking swivel arm, complete history.  70K miles
Asking $47,200.  More information and photos on request.
Location: Palm Springs area  Contact:   listed 9JAN17  (1332)
---
2008 Popular 210 (GA) SOLD
2008 Roadtrek 210-Popular,  Georgia

 Price:  $55,000. 

Sand-color 210-Popular is very clean with low miles - 49,500.  No smokers or pets.   Parked under carport.  Chevy pres

cribed service every 5,000 miles.  Has RT's customary items plus features such as Cherry cabinets, enclosed full bathroom, Onan generator, convection microwave, power sofa, coffee maker, digital TV, DVD player.  listed 30Dec16  (1327)
---
2008 ROADTREK 190 VERSATILE (FL)
Telephone:
561-523-6015
Contact email:
Tmagnanti1@gmail.com
***Rare find*** 2008 Roadtrek 190 Versatile on the Chevrolet 3500 chassis. It has the 6.0L gas engine with only 27k miles on it!!! This Roadtrek is in excellent condition!!! It has 4 gray leather captain's chairs up front, and seats three on the rear sofa. It sleeps four. It has silver full body paint that really sets it apart from every other Roadtrek on the road.
It has a new LCD TV with a DVD player, the bathroom has a toilet and a shower. The kitchen has a solid Corian countertop with a sink, a two burner gas stove. There is a led lighting fixture in the kitchen, above the sink area. This Roadtrek has two separate tables that form front and rear dinette areas. 3 Way fridge, Coolcat ACw/heat strip), and microwave.

 It is fully loaded with a 2.8 Onan gas powered generator w/only 90 hours, awning and a spare tire kit.  All 5 tires are new with polished alloy wheels.  No rust, no leaks, no body damage. This is a no smoking/no pet unit!
There is no difference between this one, and a brand new one. You will not find a nicer one out there! This versatile is located in south Florida and is truly a ***rare find***. This fantastic unit will sell fast for only $62,950. We are serious sellers, looking for a serious buyer who wants a quality class b Roadtrek.
Please email me at: Tmagnanti1@gmail.com or call Tony at 561-523-6015 
listed 21JAN17

(1341
)
---
2008 RS Adventurous (AZ)
Telephone:
253-219-2668
Contact email:
skip@skip-post.com
This Roadtrek is in excellent mechanical and functional condition and there are many custom features that have been added to enhance a comfortable traveling experiences. It has been in a covered garage when not on the road. Along with the standard features of the 23' 2008 RS Adventurous, which I can share with you later, it comes with the Mercedes Benz 3.0 6-cylinder diesel engine on the 3-quarter ton Sprinter 2,500 (Freightliner) chassis.  45,000 miles

Over the years, I have gotten between 20.0 - 23.6 MPG when traveling. The following amenities have been added: 3M protective film (front hood and headlights, self-locking satellite dish (Direct TV), upgraded heavy duty sway bar suspension system (front and back), toaster oven, an additional 12V/110 portable Dometic freezer/refrigerator, love seat storage area, insulated cushioned flooring, two 220 amp 6V Life Line gel-cell batteries, rear door/sliding door/front window insect screens, LED interior lighting, Michelin 10-ply tires, Kenwood navigational GPS system (AM/FM, Sirius XM, DVD player), rear view camera, 19" flat screen TV/DVD/sound system, CB radio, and rear tow package with 5,000 lbs. 2" fully wired receiver.
The 2,500 Watt propane generator has less than 50 hours and has been serviced on a regular basis. A Stow-Away2 Cargo Container, with swing-arm, is also included with the purchase. We are non-smokers and the vehicle has been pet-free! If you can find a more comfortable, customized, and better equipped 2008 RS Adventurous on the market today, please let me know! All of the necessary extras are included in the asking price that will put you on the road immediately! The RV is currently being housed in an enclosed storage facility with power. Additional information is available upon request. Contact Skip - serious buyers only.  Price: $72,500 firm   listed 9JAN17 (1334)


---
2008 RS Adventurous (ON CAN)
Telephone:
416 220-9664
Contact email:
walterweary@gmail.com
2500 Freightliner Sprinter, Class B motorhome. Mercedes-Benz diesel engine, 81,500 miles. Cdn $74,900.00, US $55,000.
Sleeps two. Standard equipment, with white stylized exterior, Onan propane generator – 51 hours, Invertor/charger, front and rear dining tables, dash air with roof air, two drawer chest-of-drawers with chopping block top, armoire behind driver's seat – can be removed and replaced with passenger seat (included).

Brand new Continental Vanco RV tires, maintenance record (just been serviced), power rear sofa converts into king size or twin beds. Awning (manual), flat screen TV with DVD player. Galley with refrigerator, microwave/convection oven, coffee pot, two burner surface unit, 3 way refrigerator, furnace, full bath facility. Built for US market (mileage, not k's) 
Located in Milton, Ontario, Canada. In excellent condition with minor road wear. listed 27Nov16 (1314)
---
2008 Versatile 190 (FL)
2008 Roadtrek 190 V ,58k miles, good condition.
Asking $49,500.00 Selling due to health issues.
Contact: Margaret at rvjomar@gmail.com   listed 13Feb17 (1360)
---
2008 Versatile 210 (CA)
Telephone:
831-840-6909
Contact email:
capina415@comcast.net
2008 210 Versatile. Asking price $59,000.

 $51,000
It has 66,000 miles on it. Very clean and we are non smokers. It is on a Chevy Express Chassis. Screen package. 6.0L V8 - Engine. Cherrywood interior. Bridgestone tires new chassis battery and two new 6 volt house batteries. Power seat/ bed converts to queen bed.
Like new awning, cruise control, home theatre system. 110 volt Dometic recessed air conditioner and heat pump. 12000 btu. 750-watt inverter with charger. Onan MicroLite gasoline generator. Three way fridge, two burner propane stove. Compact bathroom with shower and toilet. Wire harness for towing. New 12 volt macerator sewage pump. Auxiliary connection for portable BBQ and much more. Listed 5Oct16 adj 14JAN17 (1264)
---
2009
---
2009 Popular 210 (WI)
Telephone:
262-565-8307
Contact email:
mapel1616@gmail.com
Chevrolet class B motorhome top of the line 210. 63,000 miles
In excellent shape, fully loaded: Onan generator, fully self-contained, full kitchen, shower, awning, trailer hitch, and backup camera.
Runs great.  Title is clean asking $57,250 or best offer. Will consider all offers. No trades. Must go soon, never seen snow!
Owner lives in Utah, motorhome is in Wisconsin for the summer, Milwaukee area. More pictures available upon request. listed 12Oct16 (1277)
---
2009 SS Agile (MN)
Contact email:
kcnielsen67@gmail.com
Dodge Sprinter 2500 (3.0) diesel. Aluminum wheels (with steel wheel spare).  Has premium brand 110V coffee maker, Onan MicroLite propane generator (2.5KW), premium brand 110V 19" flat screen tv with remote, rotating bracket.
Van is in excellent condition inside and out, and has 53,788 miles on it.  It has never been driven in the winter and has no rust.  Has always been stored inside.  Generator has only 33.6 hours on it. Has two power inverters. Inside like new condition. Asking price $60,500 

 $59,500.  Located in Gonvick, Minnesota   listed 16/Oct16 adj 15JAN17 (1278)
---
2009 Versatile 170 (TN) (SOLD)
18.5 ft LOA, 62,000+ miles Located in Clarksville, TN near Nashville, TN.

Entertainment Center, Furnace, AC, Indoor and Outdoor Showers, Two Tables, Awning, Generator 35+ hours, 750 watt Inverter, Granite, HW, Macerator, Roof Vent

Extras include:  Spare tire & carrier, Receiver Class IV, Rear Vision Monitor, GPS, 3rd seat and base (seat belts included)-not presently installed.  small fabric cabinet with drawers for storage in its place, Most lights fluorescent or converted to LED.


Interior very good condition; exterior good with customary dings on skirts.  Runs great, nice driving and handling.  This model particularly and easily parked in parking spots in town and out.  Full bed is motorized to go from 3 seat couch to full size bed.

Need to sell.  Unable to take with me to new location. $45,000. listed 16NOV16  Adj 6Dec16 (1306)
---
2010
---
2010 Popular 210 (NC)
Contact email:
ilacross@nc.rr.com
2010 Roadtrek Popular 210, Chevrolet Express 3500, 6.0L V8.
Runs great with a clean title. Bronze color with only 25,000 miles. Located in North Carolina
Fully loaded and in very good condition, Nonsmokers and no pets, Kept indoors during the winters in NC.

All appliance and features work.  Auxiliary batteries less than one year old.
Features include: 
Electric sofa, 3rd seat Armoire (3rd seat included), Macerator, Microwave / Convection oven, Refrigerator (AC/CD/Propane)
Shower/Bathroom, Awning, EZ-Lift rear spare tire holder, Back-up camera, GPS Navigation w/AM/FM/CD/iPod, Recessed A/C and Heat pump,
Furnace, Hot water heater, DVD Home Theater, Generator with remote start, TV Antenna, Trailer Hitch
Asking $65,000.  listed 14JAN17 (1337)
---
2010 Popular 190 (AZ, WI)
Telephone:
715 581 6318
Based in Wisconsin, in Arizona for winter.  Unit is in ex. cond.  All roadtrek amenities, plus generator, cabinet to replace 3rd. seat, mattress for grandchild, coffeemaker.  Tires, batteries, etc. all recently new.  88,000  miles. 

 $45,000.  Apache junction area. Listed 16Jan17 Adj 21Feb17 (1339)
---
2010 Popular 190 (VA)
Telephone:
757-406-0869
Contact email:
kevinevelynray@aol.com
Chevy express 3500 chassis, 50 K miles, excellent condition, everything works. New coach batteries, leather seats, eclipse entertainment system, onboard generator. Meticulously maintained, records available.   $57,900. Location Portsmouth, VA.
Listed 2Feb17 (1352)
---
2010 Popular 190 (WI)
Telephone:
608-836-3040
2010 190 Popular 3500 white Chevy Express. 4.8L V-8 engine. Fully loaded.
Onan Generator, Home theater, 12 cup coffee maker, etc. One owner, non smokers, no pets, always garaged, 33,500 miles.
Originally listed at $91,000. Asking $69,000. Located in Madison(Middleton), WI.  listed 1Feb17 (1351)
---
2011
---
2011 Popular 190 (PA)
Telephone:
412.601.0856
2011 190 Popular 3500 Chevy Express Region 4 Southeast of Pittsburgh Pa 
 Silver/Grey exterior 4.8 L engine 

Backup camera,built in 12cup coffee maker,GPS,Onan generator, enclosed sink, shower, toilet, outside shower, continental spare, stow away cargo box that swings away from rear doors,tv, outdoor patio rug, sun blocker for awning, aluminum wheels,31,000 miles.
Health issues force sale. $65,000 Contact Patrick   412.601.0856    listed 13Aug16  ext 1Dec16 (1227)
---
2011 Simplicity 190 (FL)
Telephone:
352-319-8185
 2011 Roadtrek 190 Chev. Express 3500 Simplicity – Popular Layout – 4 to 5 passenger.
Vin#1GCZGUCA9B1140107      $60,000   Located in Leesburg, Florida

Chevrolet 4.8 V8 & 6 speed auto transmission, 18 to 20 mpg @ 70 mph highway speed, 40,000 highway miles (amsoil  used)
 Delivered by Camping World Jan. 1, 2012 @ $83,000 cost.  (Simplicity was advertised as a 2012 design)
Serviced by: Van Gannaway Chevrolet, Bob's RV & Welding
Standard Equipment at purchase:
2 bunk sleeping or 2 bolsters convert to queen bed layout
Spare Tire Mount, Trailer hitch & wiring, Onan generator – gas 53 hrs., AC/Heat Pump
Water Propane Heater – propane, Cabin Propane Heater – propane, Refrigerator – Auto - Propane, AC & DC
2 Burner stove – propane, Microwave oven, Toilet/shower, Visio TV & DVD
Black water Tank 10 Gal., Grey water tank 23 Gal., Fresh Water tank 22 gal
 Additions since purchase:
 Dual Premium Dash Radio with CD DVD , Backup Camera, Clover Drop Leaf Table, Large Standard Rectangle Table
Armoire Cabinet (in place where side right seat passenger seat was located), Armoire can be removed – 2 bolts and seat  replaced easily)
Voltage Surge device, 10' cable for TV, Water Filter/Pressure regulator, Coiled Flexible Water Hose
Macerator pump & flexible hose (replaced orig. ridged hard hose-to improve hose storage), Leveling Blocks, Tire Covers   listed 27DEC16  (1325)
---
2012
---
2012 Popular 190 (CO)
Telephone:
303-347-0729
Contact email:
ppowerii@gmail.com
For sale:  2012 190 Popular located in Littleton, Colorado.  
This Roadtrek 190 Popular is in truly excellent condition.  It has been smoke free, pet free and kid free!It has never been used in snow/ice and only highway miles. 
The title is clear and the van has been winterized.

In addition to the Standard Roadtrek features this coach has:  Onan Generator, Screen Package,  Awning, Continental Spare Tire, Tire Covers, Aluminum Wheels Dinette
Home Theater System, Wardrobe, GPS, Trailer Hitch, Power Seat/Bed, TV Two Coach Batteries, Water Hose with Pressure Regulator, Cable for Cable TV 
All Manuals and Maintenance Records.  We're selling this wonderful, clean Roadtrek so we can enjoy other ways of traveling.  A Great Deal At:   $68,500 

    $65,000  listed 20NOV16 adj 17Feb17 (1311)
---
2012 Popular 190 (FL) SOLD
For Sale;  2012 Popular 190, 30,000 miles   Located in Clearwate
r, Florida  Asking $69,000 

 $65,000

Excellent Condition, Original manuals and all maintenance records, never been in snow or ice, highway miles only.  Just serviced..
  Features: Rear and side door screens, ice maker, Winegard satellite TV antenna, SIRIUSXM satellite radio, back up camera, GPS, home theater system with 5.1 surround sound with DVD, CD, AM/FM radio, dual use rear speakers, Coffee maker, microwave, refrigerator, propane stove, inverter, water system, head, water heater, propane tank, external full spare tire, trailer hitch, 2.5kW Onan generator, rear power seat/bed, screen package, rotating captains chairs, A/C, furnace, awning.

listed 27Dec15 adj 30Jul16  ext26Oct16  (959)

---
2012 RS Adventurous (MI)
Telephone:
616-364-7184
Contact email:
curtandpattylinscott@comcast.net
3500 Mercedes Sprinter 3.0 L V6 DOHC 24V Turbo Diesel dual rear wheel, 10,000 miles, Blue-Platinum full body paint, Permanent Cabinet behind driver seat, Captains seat in 2nd row, Onan MicroLite propane generator 2.5 KW, LX Package, Screens for rear cargo door opening and side front windows, Power Rear Optima Leather Sofa (king or twins), Dash Mats, and Aluminum Wheels. Used only for touring and never been camped in, bath never used, refrigerator – 3-way - only appliance used.  Microwave/Convection Oven, LCD TV, DVD Player, full RV cover new in box.

Price $88,000.  Still looks and still smells new.  Heated garage stored, never driven in winter.  No pets/smoking. Curt/Patty Linscott, 616-364-7184 or curtandpattylinscott@comcast.net.  Ada, Michigan. listed 9Jan17adj 19Feb17 (1335)
---
2012 SS Agile (CT)
Telephone:
203-468-9157
Contact email:
Nkellogg@sbcglobal.net
White Exterior, Grey Interior, 38,000 miles. $79,500.00
The SS Agile is the way to go. Use as a daily driver, park anywhere, enjoy 20+ MPG.  This vehicle drives a great deal easier than a Ford/GM chassis, we chose it for that reason. No expense spared, no detail overlooked in its care. All maintenance by Sprinter Dealer. 

Although short of 40K miles, complete 40K service just completed by dealer.  New Michelin tires with only 9K miles. Spare also replaced.  Options include all standard gear such as AC/Heat, Swivel seats, TV/Entertainment center with surround sound, GPS/Backup camera, Microwave/convection oven, outside shower, rear door screens.  Very comfortable living for two.  Propane generator (important, gas generators are more trouble) has only 22 hours and is exercised monthly as  recommended.  Voltage display for house batteries added to dash. Waste dump is by macerator pump, quick and easy.  Owners documentation provided on all systems.   More photos available upon request. Located in East Haven, CT . H 203-468-9157  C 914-391-9347. Listed 18Dec16 (1322)
---
2012 SS Agile (FL) SOLD
2012 Roadtrek Agile in very good condition. 38,900 miles.
The tires have less than

9,000 miles, new GPS with backup camera.

Less than 12 hours on the generator. Asking $77,900  located in Fl  listed 12JAN17 (1336)
---
2013
---
2013 Popular 190 (SC)
Well maintained with 54,500 miles and priced at $69,900.  Call 843 842 3109 for details. Listed 24Jan17 (1345)
---
2013 RS Adventurous (CA)
Telephone:
831-588-4672
Contact email:
kagraha@aol.com
25,000 miles, in excellent condition and a dream to drive (excellent mileage too). Recent Mercedes service so none needed until 35,000 miles.  Still under warranty and has been lovingly used and appreciated.
Custom made shades for windshield and side windows / back double door screen and large screen upgrade on side door / awning. Clarion NAV and radio system and color backup camera / home theater with surround sound, and undated 22"HDTV / DVD. LED lights in interior and exterior.

Large double cabinet with slide out table - easy to use with swivel chairs for meals and computer use.
Onan generator / spacious counter / power sofa (makes into king or twin beds). A/C with heat pump / microwave / furnace and frig / bathroom / heavy duty trailer hitch.
Mercedes-Benz gold exterior, cherry wood and tan (easy care) interior. Asking $85,000. More photos available upon request. listed 19 Dec16 (1323)
---
2013 RS Adventurous (IL)
Telephone:
815-441-5159
Contact email:
maxandbeth@live.com
2013 Roadtrek Adventurous RS.
It is in good condition and located in Chicago area. The mileage is 57,994 miles
We are asking $92,500.

  $88,500
It has one solar panel and the ProVista solar system controller. . The Onan generator has 23.9 hours. It has the large screen for the back doors.
This Roadtrek has three seats with a wardrobe in place of the fourth seat in the second row on the left side.
Have pictures to share with those that are interested.
We can be reached at 815-441-5159 or maxandbeth@live.com       listed 10OCT16  adj 17Feb17 (1273)
---
2013 SS Agile (PA)
Contact email:
2013ssagile@gmail.com
2013 Roadtrek SS Agile
Excellent condition, 28,000 miles, 3.0 Liter V6 Diesel
Cherry interior, 2.5KW Onan propane generator, continental spare tire, rear cargo door screens, aluminum wheels, bug screen, hood protector, storage cover
30 hours on generator, 3M Crystalline solar film installed on all windows, transferable Xtra-ride RV coverage.
Located in Gettysburg PA.  Asking $86,500.00   listed 12Feb17 (1359)
---
2014
---
2014 Popular 190 (CO)
Telephone:
907-244-2459
Contact email:
jon4paz@gmail.com
ONLY 13K miles--$79,999. Still under warranty. 6.0 liter, 332 hp Vortec V8.  
It's loaded with features and has a user friendly floorplan. ALL amenities including 3 cu ft refer, shower, toilet, A/C-Heat pump, water heater, furnace, TV/DVD player, 2-burner stove, microwave, GPS, back-up camera/monitor, macerator pump, Onan generator, power awning, aluminum wheels, window screens, cherry cabinetry & electric sofa that makes twin or queen size bed.
Excellent condition. Step inside and right away you'll see why Roadtrek is the number one van in North America. Located in Fruita, CO (near Grand Junction)
.
Listed 8Dec16 (1317)
---
2014 Popular 210 (OH)
Presently with 22,300 miles and always garaged. Showroom like condition, not a mark on it.
Loaded with all the options. Two HD TV's. Charcoal gray special paint. Cherry interior cabinets and halo leather seating. Power sofa/king size bed.
Two batteries. Brand new CoolCat AC. 

This a beautiful coach that has not been modified or abused. $83,500.
Open to offers. Coach is located near Cleveland, Ohio. Contact me for photos and details.
  donmoore10@aol.com  or cell  440-915-2331 or home 440-355-4407.  Listed18DEC16 (1320)
---
2014 Popular 210 (TX)
Contact email:
eacopeland2003@yahoo.com
Roadtrek 210 Popular (Austin, Tx)
Hard to find 210 Popular – White. Well maintained. 
Lots of extras. Power sofa with king/twin bed, and 22 inch flat screen TV. 
Currently less than 25,000 miles. Asking $89,000.  Make offe
r.
Listed 22Jan17

(1344)
---
2014 SS Agile (AL)
Telephone:
520 784 1328
Contact email:
skettle1@verizon.net
2014 Road Trek SS Agile.  Diesel Mercedes Benz engine
19.5 ft, 36, 500 mile , 22-24 MPG, 5 yr extended warranty w/ no deductible 
Unit is loaded and in excellent condition.  located in Foley, Alabama 
asking $108,500 

  $105K or make a offer contact Shelby  listed 20JAN17 adj 31Jan17 (1340)
---
2014 SS Agile (TX)
Telephone:
925 330 3715. (Cell)
Contact email:
J_LISA@SBCGLOBAL.NET
2014 SS Agile For Sale  - Houston, Texas area
Silver Exterior/Gray Interior, 34,000 Miles.  

 $89,000
 This SS Agile is great to drive around town, or across the country. Service has always been performed by my local Mercedes Benz dealer.
 Has been garaged since new, and not exposed to the elements. The coach has been used primarily on the highway to travel from Texas to both coasts. Cold AC, Solar Panels, rear screen,
2.5 KW generator, Stowaway Cargo Carrier and many other options. This unit is in excellent condition. Shower has never been used.
 Forced to sell due to recent spinal surgery. Want to find it a good home.  Listed 9Feb17 Adj 27Feb17 (1358)
---
2015
---
2015 Adventurous RS (FL) SOLD
12000 miles.
Located in gulf breeze florida  

Asking 89k OBO. More pictures upon request. listed 13Dec16 (1319)
---
2015 CS-Adventurous (PA)
Contact email:
creasydianne@live.com
Location: Upper Black Eddy, Pennsylvania. $95,000.
This Roadtrek CS Adventurous is under 2 years old, has less than 12,000 miles use and is in "as new condition". It is built on the ultra-reliable and fuel efficient Mercedes Sprinter 3500 diesel van (18-20 mpg) and is under full warranty until March 2018. 
In addition to all the standard features (see http://www.roadtrek.com/models/cs-adventurous/) this CS model  has many additional items. These include the luxury chassis option, (heated seats, full driver and passenger airbags, automatic light and rain sensors,  blind spot monitoring and collision prevention assist, lane keep and high beam assist, Becker Map Pilot GPS, bi xenon head lamps, headlamp washing system, rear view camera and fog lamps). The interior has also been upgraded with sumptuous "Halo leather" seats, a 22" flat screen TV, the latest Onan "Micro Lite" propane generator, screens for the back door (allowing you to have the back doors open and mosquito proof in warm temperatures). I also have a dual bicycle carrying rack and full RV protective cover which would be included in the price.  Please contact me for additional details.
I love this vehicle but am repatriating to the UK and have to give it up. Contact Dianne at 732-763-9961. Listed 6Feb17 (1254)
---
2015 CS-Adventurous XL (ID) SOLD
2015 Roadtrek CS Adventurous XL $105,500
 A stunning White Coach that turns heads wherever it goes.  Not even broken in with ~9k miles.  Mercedes luxury package.  Deluxe  heated captains seats, front/rear tables, 7.0 cubic foot refrigerator and freezer, Alde infloor and radiant heating system and hot water heater. 

Removable golf club package and extended upper cabinet storage.  Door screens, sun shades, solar panels, beautiful Alcoa aluminum wheels, underhood engine generator, power awning, 2500watt inverter/converter/charger.
Outstanding gas milage and drivability.  My "out the door depreciation hit is your gain".  Vehicle located in Boise, Idaho.
  listed 12NOV16 adj 9Feb17 (1305)
---
2015 Popular 190 (TN)
2015 190 Popular Roadtrek on a Chevy chassis with a 6.0 Chevy engine.   2 front captain seats,  less than 20,000 miles. 
We are the original owner.  Location is Nashville, TN
This motorhome has all the comforts of home and in excellent condition.   Non smoker/ no pets.

Options purchased for the 190 include:  Onan Generator, Continental spare tire, 2 extra 200amp AGM Batteries, TV/DVD player,  Permanent Bathroom, Permanent Armoire, Power sofa/bed, Screens for back rear and side doors,  Side Awning.

 Warranty remaining and we have all the information booklets.


If interested call 615-337-5407/ email:  celesteschmidt1954@gmail.com

$75,00.00 OBO   Retails for over $100,00.00   listed 7JAN17 (1331)


---
2015 RS E-Trek (MO)
Telephone:
573-380-2075
Contact email:
grgcmr@comcast.net
Our Roadtrek E-Trek is the original and proven design with 8, 6-volt AGM batteries (two under the hood and 6 under the rear floor), a 3500 watt under-hood engine generator (2nd alternator) that charges the batteries, a 5000 watt inverter that supplies 120v power to appliances and the roof A/C unit, and 240 watts of solar panels on the roof.
It has the 4 captain chair floor plan. There is a convection microwave, induction cook top, a hot water/filtered cold water dispenser, and a Webasto diesel furnace/water heater.  We have made several upgrades which include adding a Cooper-Bussmann battery equalizer to control battery drain from 12volt appliances, converted the shore power connection to the SmartPlug system and upgraded the suspension with SumoSprings both front and rear. There is also the flat screen TV and DVD player that was factory installed.
The Mercedes Chassis has the optional safety package with additional air bags, lane departure warning, collision avoidance system, xenon headlamps with washers, blind spot monitoring system, and steering wheel controls for audio and monitoring systems. There is no propane system due to the all electric configuration.
Less than 16,000 miles, all routine maintenance up to date. Mercedes-Benz Sprinters have had some issues with the exhaust NOX sensors failing. Both NOX sensors were replaced in January 2016, and the operating system was reprogrammed at the same time which eliminates recurrence of that issue.
If you are in the market for the E-Trek model, I don't think you will find another one in the country that has been as well cared for as ours.  
$107,000

 $103,000. Contact information:  
grgcmr@comcast.net
or 573-380-2075.
Listed 3Nov16 Adj. 30JAN17 (1298)
---
2016
---
2016 CS Adventurous (CAL)
2016 CS Adventurous 4x4 Located in Brentwood, Calif. Asking $119,000 with 29,980 miles  Call or text (310)-709-7730
One owner. No kids, non-smoker. Like Brand New ! Meticulously maintained. This 2016 RoadTrek CS Adventurous is unique with a 4x4 and features the E-Trek package along with the Roadtrek and Mercedes Benz warranty still in effect.
 13' power awning; Fully Enclosed Bathroom with Shower; Smoke, propane & CO detectors; DVD Player with 6 Speaker Home Theatre Surround Sound System; Bug Screen package;Solar Panel w/Charge Controller; Volt Start Autostart battery protection; Alde wall and in floor heating; ALCOA aluminum wheels
 Instant hot water, on demand; Convection/microwave; New Replacement Full size fridge and freezer  battery disconnect & generator hour meter; Front dinette w/ Leather rear power sofa for one King size bed or converts to 2 singles;  macerator sewage pump; Propane Stove -Water Heater
20,000 mi service completed in 09/2016; Oil changed at 3,000 mi, 10000 mi and 19000 mi; New windshield. New current generation lithium battery bank by RT Kitchener. Selling because my beloved dog is dying and unable to travel.  Listed 15Feb17 (1363)
---
2016 CS Adventurous XL (NY)
Telephone:
585-690-2034
 4X4 6cyl., 12,000 miles, Brownstone metallic, options include; 1600 AH Lithium system, 600W solar, Volt start, Propane Alde heater system, drop down power rear cabinet, removable headboard, removable armoire (includes third seat), all screens, Aluminum wheels, 24" TV, Bamboo cabinets. Still under warranty (5 years remaining for RT, and 2 years for Mercedes Benz). Always stored in heated garage. Original list $186,145, asking $139,900… Currently located in Rochester, NY. Call 585-690-2034 Listed 24Feb17 (1367)
---
2017
---
2017 CS-Adventurous XL-4X4 (NJ) SOLD
We have decided that traveling in a camper is not really for us. So our almost new coach, with 6,400 miles, always stored inside, is now for sale.
Our CS-XL 4X4 is fully loaded with 1600 Amp Hr Lithium Battery Modules and 600 Watts of Solar Panels.
The full list of options include; Undermount Air Conditioner, Diesel Alde with Radiant Floor Heat, Drop Down Rear Power Cabinet, E Trek Luxury/Infinity package, and Warp Core/Platinum Package.
Removable Headboard, Pantry (with a custom, factory made, slide out tray to fit a Kuerig Coffee Maker),The Third Seat is included, in case it is ever needed. Screen Package, Induction Cooktop, 2nd. Induction Cooktop, and Television.
Alcoa Aluminum Wheels, Golf Bag Rack, Factory added Tri-Outlets(110V/12V/USB) at both sides of the bed, Factory added spare HDMI cable from TV Cabinet to DVD Cabinet, Factory added custom garbage bag holder inside Sink Cabinet, and Factory supplied front side window screens.
Exterior paint is Champagne Pearl, Interior Fabric is Tan and the Cabinets are Cherry. All six wheels have been balanced, and the unit has been properly aligned, by Mercedes Benz.
All items/issues discovered during the initial break in have been addressed. There are no scratches, chips, dings, or stains. The coach has never been smoked in, no pets have been in the unit, and shoes have not been worn in the living area.
The balance of the Roadtrek 6 year, unlimited mileage, warrantee is fully transferrable. This coach would retail today for $197,786 plus the cost of the second Induction Cooktop, plus the cost of the Factory Added Extras, plus Freight Costs. Available now, vetted and without the wait, asking $154,900.  listed 8Feb17 (1356)
---
Accessories FOR SALE
---
Item: Cushions, drawers, cabinet, table & pedestals
Details:
 These are for sale from our 2000 Roadtrek 190 Popular:
1.  All seating cushions in back that flatten into the bed;
2.  Both large drawers under the seats/bed with the hardware;
3. Two-drawer portable cabinet

4. Table with pedestal and floor mount;
5. Tripod pedestal to support the interior table-top for outdoor use.
All in good shape.  All for $110.
We keep a mattress in the back full time so would like to pass these items on to anybody who has a use for them for this nominal price.
Located in Corona, CA  (southern California).
Contact:  619-820-0448 or cherylcrb@gmail.com.   listed 

22Dec16 (1324)
---
Item: Mattress beds, drivers side and passenger side
Telephone:
407-494-1017
Details:
Roadtrek front drivers side and passenger side mattress beds.  Part #'s 90605011-HPRL-0 and 90605121-HPRL-0
We had a 2015 RS Adventurous Etrek.  Fits other models, please check with Roadtrek.
$1,195 w/ Free Shipping (Shipping will cost over $100). 
$1,095 if someone wants to pick them up in FL. 
Paid $1,500 - beds still have the tags, and are in the original boxes.
For more info please call 407-494-1017. listed 14Jul16 adj 6Dec16 (1179)
---
Accessories WANTED
---
A message from Roadtrek Motorhomes Inc.
For anyone who has purchased a used Roadtrek, please make sure you have registered it with Roadtrek Motorhomes. This is required for product safety recalls and other communications from the factory. Please forward the following information to sales@roadtrek.com or to (toll-free) 888-ROADTREK (762-3873): Name, Address, City, State/Prov., Zip/Postal Code, Phone, email, & last 8 digits of your Roadtrek's VIN (Vehicle ID Number). Thank you and happy Trekking.