Roadtrek International - Roadtreks for Sale
Want to place an ad to sell your Roadtrek?
EMAIL us your ad request. Include: model, year, condition, location and price. Your ad will run as long as you need. This page is provided as a service to Roadtrek International Chapter and friends, and so is carried at no charge. NOTE:Many buyers already know about the Roadtrek's standard features, but be sure to mention any additions, factory options, improvements, or replacements you have had done. Also, list all the ways you'd like to be contacted about your ad. GOOD LUCK!
CLICK HERE
or use
webadmin@roadtrekchapter.org
to send us your ad request.
SCAM ALERT
ATTENTION ALL SELLERS!! Be aware of those attempting to buy your RV under false pretenses using the so-called "Nigerian Scam". Please refer to www.carbuyingtips.com/nigerian-scams.htm for more information. The best policy is not to respond to this kind of offer. However, you may choose to meet the buyer at your bank, with an officer present if you have reason to believe the offer to buy is legitimate. A real buyer likely will not mind doing this, but please use caution in any event.
NOTE- A CASHIERS CHECK ISN'T ALWAYS A SECURE PAYMENT - involve your banker.
Dennis Womack - Chapter webmaster, webadmin@roadtrekchapter.org
NOTE- Scammers usually will only contact sellers by email. Consider listing your phone number if appropriate.
Attention potential buyers
The following listings are provided, at no charge, as a service by Roadtrek International Chapter, FMCA. It is a listing service only and all claims of condition, features, drivability and operational readiness are made solely by sellers. Prospective buyers should exercise the same cautions as they would when contemplating the purchase of any other vehicle.
Take a look at the ads from our latest Roadtrek International Newsletter. Then move down for more Roadtreks and accessories
Newsletter ads- from our Roadtrek International member newsletter
Ads listed in the July-Aug 2014 Roadtrek News
Courtesy of KITTE PHILLIPS, Editor (updated bimonthly- next update Sept. 2014) These listings are provided in our newsletter as a free service. If you have an experienced (used) Roadtrek to sell, an ad may be placed in this column. Email your ad to the EDITOR (see address on last page) by the middle of the month preceding publication (e.g., Aug15 for the Sep/Oct issue). Please include Roadtrek year, model number and name (e.g. 1998 – 190 Versatile), chassis manufacturer, engine size, color, mileage, options, etc. Be sure to provide your name, phone number, email address (if desired) and state.
NOTE-Your ad will run for one issue only, but you may resubmit it for the next issue. Receipt of emailed ads will be confirmed.
ROADTREKS for SALE
( Current Chapter Newsletter Listings)

Current Newsletter listings
2013  Ranger RT
, 12,200 miles, $58,500. On a 2013 Chevy 35090 extended van chassis, 4.8 liter, V8 gasoline engine, Domestic AC/Heat Pump, Microwave Ov-en, Smoke, propane, and CO detector, Power Inverter, Spare Tire Continental Kit. Other standard Items. Extras include 11' x6" awning, Onan Microlite Gasoline Generator, LP Gas Range & Furnace 19" Flat Screen TV, DVD Player, Zone Defense Back Up Camera, Unit is currently in use in Greer, Arizona. Contact Ed at (443) 523.5790
2006 RS Adventurous
, excellent condition, dodge sprinter Mercedes Benz engine, diesel, 20-22 mpg, white/tan exterior, 4 chairs, can convert to beds with mattress included, back-up monitor, back window and door screen package, coffee maker, DVD player, TV flat screen, re-motes, low mileage, 25319 miles, non smoking, no pet, retired couple owners, $51,000. All manuals, constant in-door storage, in Plattsburgh, N Y area. Contact Jerry and Ted McLane at (518) 643-2329 or gemwingsj@hotmail.com.
1996 190 Popular
Chevy in fair condition, everything on it. It has been a good runner about 152K miles. It's been to every continental state and providence except New-foundland and to Cabo San Lucas, MX and back. $9000
Contact
Rick (218) 340-5903
2013  Ranger RT
, 12, 200 miles, on a 2013 Chevy 35090 extended van chassis, 4.8 liter, V8 gasoline en-gine, Domestic AC/Heat Pump, Microwave Oven, Smoke, pro-pane, and CO detector, Power Inverter, Spare Tire Continen-tal Kit. Other standard Items. Extras include 11' x6" awning, Onan Microlite Gasoline Generator, LP Gas Range & Furnace 19" Flat Screen TV, DVD Player, Zone Defense Back U p Cam-era. $58,500 Unit is currently in use in Greer, Arizona.
Eberger1249@gmail.com or (443) 523.5790
---
---
End Newsletter listings
---
Start of Website listings
---
1989 Versatile (PA)
1989
Versatile, very good condition, 
87,302 miles.

New Yokahama tires

at 61,400 miles on June 15 2013.

New headlights

at 61,800 miles on 7/19/2013.

Front wheel bearings repacked

at 62,600 miles.

New front brake rotors & pad

s on Nov 20 2013. Solar panel (1000 volt Conergy) & Sunsaver charge-control installed Oct 31 2013. 13" LCD tv and DVD player (works off 120VAC or 12v) w/arm mounting and remotes, two inverters. two deep cycle batteries, refrigerator (electric that works off 120VAC or 12v),

screen room never used

. indoor/outdoor thermometer, 15' electrical extension cable, privacy curtains on all windows.
$5500 
Harrisburg PA
contact: Tim
busybodybaby@gmail.com
---
1989 Versatile (NJ)
1989 Versatile (Dodge) located in Collingswood NJ. Has air and generator. new engine battery but have not replaced interior battery yet to try and start generator. I do have all original documentation. Two new tires on the front as well as new rotors, calipers, brakes and proportioning valve(which was sticking).The rear tires are original. No awning, but it does have screens all around.  Runs like new. A/C blows hot and haven't diagnosed why yet.
Seats had covers on them when bought  750 miles ago which is why they are so nice. I'm certain the generator needs work because the tailpipe is gone, perhaps rusted from sitting?

---
1993
---
1993 190 Independent (VT)
  1993  190 Independent (VT)  Dodge platform with 318 V8 engine--well maintained--129K miles-- $8000 or best reasonable offer--no smokers or pets--located near Montpelier, VT
CONTACT 802-371-9990  lightbody222@yahoo.com   2MAY14
---
1993 190 Popular (WI)
1993

190 Popular

Dodge..
Mileage: 84,000
Air conditioning. Sleeps 3, external TV cable, Kitchenette: sink, microwave, range, refrigerator. Oven – 110v – microwave,  700WFurnace –Suburban.  Toilet - no shower.

 LP gas & CO detectors. No generator but "generator ready".  $7500
CONTACT Laura through email- majela1@yahoo.com
to set up an appointment to view. Vehicle is located on north side of Kenosha, WI, photos available

14May14
---
1994
---
1995
---
1995 190 Popular (AZ)
1995

190 Popular, 88K mi., Chevy 350 engine, Chevy G30 chassis, high clearance, long wheelbase for stability, seats 3, clean, well maintained, almost new Michelin tires, all appliances, awning, Onan generator (needs maintenance), cruise control, CD player, non-smoking, white with blue trim. Very reliable.

$12,750

. 


CONTACT

520-604-6818  Patagonia, AZ (near Tucson)

(9Mar14)
---
1995 190 Versatile (MI)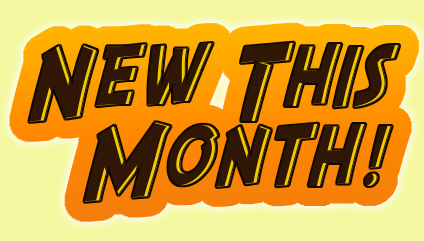 1995

190 Versatile

(Holland,Mi.) 87,000 Miles., Dodge B350 Maxivan., 5.2L/318 CID EFI gas V8.,EXCELLENT CONDITION! Air Conditioner, Onan Generator, Continental Spare Tire, Tinted Windows with Screens, Extra Overhead Compartment, Tow Hitch(Never Used), 19' Flat Screen TV, DVD Player, Water Heater. Regular Oil Changes and Maintenance. Newer Tires, Brakes, Rotors, Northstar Deep Cycle House Battery, Interstate Engine Battery.  Non-Smokers, No Pets.

$12,500.

Don't think you will find a nicer Roadtrek for the money.


CONTACT 

(616) 634-6666.

(13Sep14)
---
1996
---
1996 190 Popular (FL)

1996

190 Popular

.  Ready to travel.  Recent upgrades include new paint, new batteries,

new

black water valve, new commode,

new

wipers, headlights refreshed.  Dodge 3500.  Only 81,000 miles.  Totally self-contained with generator, microwave, cold air, etc.  We believe this Roadtrek to be in excellent shape. Call to see and drive. Will consider sensible offers.   Lakeland, FL


CONTACT

863-644-0490  ki4cri@arrl.net

(26Aug14)
---
1996 190 Versatile (WA)
1996

190 Versatile

- Chevy. Phil Wilcox, The Solarman [retired] must sell his beloved white & green Roadtrek.  4 wheel drive [manual hubs, both high & low

range], 122K miles, large

solar

system with 1400 watt inverter and
AG
M
batteries

, no smokers or pets, General LT26575R16  tires, many extras, s
ome electrical problems, dings & dents, over $50,000 invested, asking

$15,000

- a good deal for someone. Vehicle is under cover at his son's ranch in Woodland, WA. near Portland, OR.

Photos on request.



CONTACT

Phil at 360-225-3614 or 360-225-1938  Email 
phiwilcox@gmail.com..

(15Apr14)
---
1996 210 Popular (TN)

1996

210 Popular

Fully functional. Everything mechanical (vehicle) maintained or replaced by reputable mechanics. Everything inside kept up by me except the interior battery work which was done by an automotive electric company.  This vehicle has no generator. 157,314 miles. Memphis area.Purchased via this very list 5 years ago. We have done our traveling and are settling down.

$12,000

.


CONTACT

guitarman160

at y

ahoo dot com

or 901-488 Zero 8 six five.

(26Aug14

)

---
1996 Chevy 210 (NY)
Contact email:
prcsofwales@yahoo.com
Fully equipped Class B motor home on Chevy chassis. Everything works! On-board generator, a/c (dash and cabin), stove, 3-way refrigerator, microwave, furnace, hot water heater, toilet, shower, TV, Fantastic fan, extra cupboards, large awning. Dinette converts to two twin beds or one king-size bed, large awning, Very good tires. Well maintained.  Original manuals. $12500. 
CONTACT Email: prcsofwales@yahoo.com or call 716-372-6817. (6Apr14)

---
1998
---
1998 190 Popular (FL)
1998

190 Popular

3.2L 318 V-8. Purchased in 2013,
currently 145,987 miles on the odometer. We loved it, but unfortunately
we are moving overseas.
New house AC in 2011
Two new tires were put on (other two and spare are from 2011), most of the belts replaced, new front end brake pads and calipurs were installed in September 2013. The older model Roadtreks are notorious for the transmission going sometime after 100,000 miles but you wont have to worry about that with this van.  A brand new transmission was installed on 9-11-13
which is still under the 36 months/50,000 mile warranty. Another
little perk  is the

solar trickle charger

on the roof
that keeps the battery topped up when you are not using it. 
We have a custom hitch which is great for bikes, additional storage or bringing along the generator and an external generator (great when you need it, easy to leave behind when you don't). 
Non-smoking family. Cushions, curtains, screens
everything is in great shape.

More pictures available upon request.
Located in Omaha, NE or Brandon, FL. 

$16,000
Contact: Dan Bergeron (813)323-4889 or or CrystalMEvans@gmail.com 

(rAug14)
---
1998 190 Popular (IL)
1998 190 Popular Dodge Class B Motorhome.3.2 Liter 318 V-8. 109,095 Highway miles. White/Blue, equipped with:  Microwave, TV, shower, 3 way refrigerator, 2 front swivel seats, wardrobe closet, armoire (replacing  rear seat), and much more. Well-maintained and in "ready to go" condition (winterized). All maintenance records and receipts.  2-owner, non-smokers. Selling for health reasons. $17,900 Please, serious inquires only.
CONTACT  Ken  (708)239-0826 PigsDad@aol.com (11APR14)
---
1998 200 Versatile (FL)
1998  200 Versatile.  Best Roadtrek model ever made.  Chevy 3500;  115, 000 miles.  Continental spare, new shocks, batteries, microwave.  Custom full-size mattress with 3" memory foam topper.  Everything  works.  $17, 500.(FL)
CONTACT wkosborn@cass.net or 419-290-5535 ." (8Apr14)

---
1998 200 Versatile Chevy (MI)
Telephone:
419.290.5535
Contact email:
wkosborn@cass.net
1998 200 Versatile.  Chevy 350, 115,000 miles, $17,500
Will be in Michigan May and June (MI)
---
1999
---
1999 200 Popular (CO)
1999 200 Popular(CO). Standard features plus rare 7.4 L. Chev Vortac engine and no rear doors model. Rear window opens. Either full or twin beds.  Major updates include new: paint, Michelin tires, 2000 watt inverter,carpet and flat screen tv.  Engine and trans recently checked. 132,000 miles.  $17,500.
CONTACT 303-912-6847 11APR14
---
1999 170 Popular (AZ) SOLD!

1999

170 Popular

,

Hard to find.  Dodge 3.2L, 318 V-8. Very good condition, newer tires, batteries, shocks and ball joints. Park this one in your driveway and use it as a second car: fits in a standard parking stall.  129,500+ miles. ready to roll.

$12,500




Located in Southern AZ 


808-640-1450 Roadie170@gmail.com

(8Sep14)



---
1999 200 Versatile (AL) Reduced!

1999

200 Versatile
Updated inside/out,454 Vortec,New paint on all fiberglass, stripping is paint, no tape,New led lights inside/out, new carpet,new curtains, new blinds, new hinges on all outside doors/with new lifts on doors,  new headliner,new tires,new shocks,front end alignment, extra outlets,custom front bumper,custom

tailights,backup lights have been lowered to bumper area with driving lights,outside mounted spare tire,cable ready on outside patio area, has been lowered in the rear,newer air unit with remote control,new large flat screen tv mounted and hinged at the rear window with special made bracket,new radio in top of bed area,new radio with cd/dvd/rear camera/gps,super clean and stored inside. 2.1 Onan generator, nice awning.
rAug14
---
2000
---
2000 200 Popular (TX) SOLD!
Telephone:
(979) 220-4073
Contact email:
gnedbalek@yahoo.com
2000 Roadtrek 200 Popular Widebody
5.7L Chevy engine approx. 14MPG

All maintenance kept current, Owners and shop manuals

New tires, New batteries (coach dual, and engine single)

Garmin GPS w/ lifetime map upgrades

129K miles always garaged, excellent mechanical condition

Leather front seats, Backup camera

Large outside storage (part of which accessible from inside)
4 KW generator
Continental spare w/ cover
Cab and coach air condition and heat
2000 watt inverter (12V to 110v, 200 watt converter 110v to 12v)
Auto-seeking satellite TV w/ 15" flat screen
Microwave, Gas cook top, 3-way refrigerator,  Corian cabinet top and sink
Wardrobe, New carpet, King or Twin bed
Cabinet w/ drawers, Large inside cabinets including entertainment center
Many extras: Rear reading lights, bedside magazine holders, front and rear dining, etc
Interior excellent conditioned exterior has some paint blemishes

$28,250.
George Nedbalek,

gnedbalek@yahoo.com

, (979) 220-4073.

Located Bryan, TX. 100 miles north of Houston, 200 miles south of Dallas
---
2001
---
2001 Dodge 190 Versatile (AZ)
Contact email:
agenuineguyinnm@aol.com
Versatile 190, 2001 Dodge Chassis registered 2000. 75,000 miles. New Michelin tires, complete recent tune up including new distributor cap and wires. New shocks, belt, battery. Fully functional, completely equipped special edition in very good condition. Wardrobe. Awning. Generator recently tuned, new air filter and fuel filter. Drive it anywhere with confidence. Requires nothing.  A southwest vehicle.   Located in S. Arizona. $23,000.  No phone but I can call. E-mail agenuineguyinnm@aol.com 
(3APR14)
---
2002
---
2002 200 Versatile (VA)

2002 200 Versatile. , 50K miles, seats 4.  Chevy optional 8.1L V8 engine, blue and white exterior, Fiamma awning, Draw-tite tow bar (used for bike rack). New front windshield July 2014, new battery 2013, spare tire, power mirrors and lots of storage space outside and inside. Non-smokers.
Interior: Onan 2.8 kw Generator with 35 hours, Fedders AC,   Danville microwave, Stainless steel sink, sink liner, tv cabinet with roll-top door,  Seats convert to 2 beds, the other 2 people sleep in rear. Table and table base for front and rear.  Full tank of propane. We purchased it at 10K miles, and have driven it to Alaska and across country. We never used the toilet, shower, stove or fridge, but everything works (recently checked out). $31,000. Located in Virginia.
CONTACT 703-241-1040 or mailto:sheriesmail2@gmail.com.  Can e-mail photos. (rSep14)
---
2003
---
2003 190 Popular (Canada)
2003

190 Popular

on a Chevrolet chassis . One owner, well maintained and has never been in a accident.
79,500 KM. White with blue trim, blue interior. All standard and optional equipment available in 2003. 

$36,000

Canadian.
---
2003 190 Popular (NJ)
2003 190 Popular , Just 30,000 miles!!!  Dodge ,318 engine. Purchased in November 2013 for the purpose of moving into it and going on the road, but due to a severe accident that left my boyfriend disabled, my plans have changed. Consequently,only 500 miles are mine! Bought from a couple in Indiana who put about 20,000 miles on it. First owner was a lady in Florida who put the original 8,000 miles on it. LOTS of miles left in it. All appliances checked by an RV dealer in November before I purchased it and also had a mechanic check out the tires, and engine as well - everything is in excellent condition. That said, it is an 11 year old vehicle so there is natural wear and tear, most specifically on the fasteners that hold the curtains open on the windows (a little rusted). Two brand new tires ($566) - only 500 miles on them. It has been upgraded and has a small, flat panel screen TV in the back. Kitchen has a solid dorian countertop. Fully loaded with Onan generator and awning. An amazing vehicle and a great price for practically a new Roadtrek. Don't let it get away! $33,900. MORE PHOTOS ON REQUEST.
Please email me at ANJINFO@yahoo.com (4Jun14)
---
2003 190 Popular (TU)
Contact email:
tucsonron2012@gmail.com

2003 Roadtrek Popular-190 Model – very hard to find Class B RV!  Was top-of-the-line model in 2003.  Has fuel efficient 6.0 Chevy V-8 engine.  Gets actual 16 mpg or better & has plenty of horsepower!  140,000 Freeway miles and it runs great
Loaded with stove, microwave, refrigerator, TV, DVD, VCR, stereo with 5-disk CD & back speakers, trailer hitch with brake controller (rated to tow 8400 lbs with 1000 lbs hitch weight), hot water heater, fantastic ceiling fan, cloverleaf table & regular table, awning, roof, AC-Heat Pump, dash AC, monitor panel, 62 cu ft of storage, range hood with exhaust fan, shower, toilet, LP gas system AC/DC options, aerodynamic running boards with integrated storage, generator ready, deep tinted frameless windows, continental kit spare tire (hangs behind rear door instead of inside the coach).  NEW alternator, battery, & water pump.  New tires last year.  Rear bed can be used as 2 twins or joined together for a KING -- both are very comfy!! 
RV in perfect running condition -- has 135,000 miles.  Will fit in a 19 ft driveway.  All manuals and current service records included.  Any model older than 2003 will have either a 350 cu in Chevy or Dodge chassis --  they are unable to get the mileage that this 3500 model Chevy 6.0 ltr does.  This Popular-190 Roadtrek is THE ONE TO OWN!! 
 Asking $24,000  Location:   Tucson/Marana 
Contact: Ron Etheridge   tucsonron2012@gmail.com  Ph: 520.615.0442 or my cellphone is 520.780.1987 10July14
---
2003 190 Popular(NY)
2003

190 Popular

on Dodge chassis. Only 60,000 well maintained miles.
All working RT amenities including generator.   Nonsmokers.   White with green trim.  

$30,000
CONTACT

  516-241-5205 Jeannes122@yahoo.com
(2Feb14)
---
2004
---
2004 190 Versatile (NY)
2004 190 Versatile  with 50,000 miles, Located in Queens, NY. Runs great. Non-smokers. White exterior/beige interior. Navigation system installed. Onan generator.Samsung SyncMaster150mp 15" LCD TV. All Manuals! $31950  See more photos: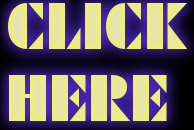 ---
2005
---
2005 210 Popular (SD)
Telephone:
605-343-3942
 2005 210 Popular White/Atlantic Blue; 6.0 L V8 Chevy 3500 Chassis; 60,500 miles; faux leather captain's w/3rd seat behind front passenger seat. Less than 8,000 miles on tires (aluminum wheels); vehicle battery is less than 3 years old. Has 11'6" awning, Dometic heat pump (A/C & heater), Onan Microlite 2.8 kW generator, Eclipse GPS unit w/backup camera. Sleeping option of two twin beds or a king bed. Not used by smokers or pets. Stored in garage (Western SD) $41,000 Contact Larry at 605-343-3942  15APR14
---
2005 190 Versatile (CT)
Telephone:
Bill Nelson 860 604 6615
Contact email:
bbnels@att.net
2005 190 Versatile Chevy blue and white.
Express 3500  60K miles 

$30000 

Excellent condition, non-smoking, wardrobe or fourth seat. 
Add-a-room and screens and manuals                                        
 Bill Nelson 860 604 6615
(18Jul14)
---
2005 210 Popular (IL)

2005 210 Popular with only 27,700 Miles. Extremely well maintained. Paint and stripes shine bright. Very clean interior. All appliances including generator work just as they should. Must See!

$43,900

.  Need us to pick you up from the airport? We can do that! (MKE or ORD airport)Waukegan IL
CONTACT: 847-529-8753

(25Aug14)
---
2006
---
2006 190 Popular (AZ)
Contact email:
htonioaz@gmail.com
2006 - 190 Popular
-Pristine Condition
-Located in Tucson, AZ
-Asking price is $46,999
-contact info: htonioaz@gmail.com or 520-838-4981 (4-7-14)
---
2006 190 Popular (AZ)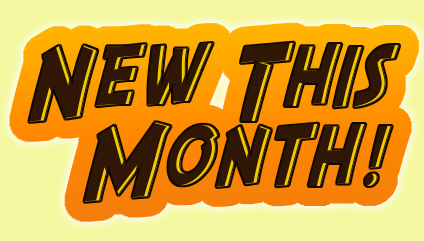 2006

190 Popular

-  Built on Chevy Express 3500 extended van, 6.0L SFI V8

83,000 gentle miles by original non-smoking owners, dealer serviced since new, all standard features plus:
Onan generator, awning, Recaro front seats  (driver's is heated), electrical "cut-off" switch on battery for long-term storage, digital TV with built-in DVD player, windshield sunshade, hitch mount "key safe", grille  bug-screen, carpet dash cover to prevent glare.  Queen Sleep Sack included.  NO PETS.
$39,000. 

Currently in Tucson, AZ area. 
CONTACT Dick or Judy Buckingham. (520) 648-4371 or
rebjrmd@ix.netcom.com after 9/30p

(8Sep14)
---
2006 190 Versatile (IL)
Due to health issues, we've decided to sell our 2006 190V. All standard equipment and factory options. New awning 1 year ago. Michelin LTX - A\T 2 tires with 15,000 miles. House and engine batteries 1 year old. Also, Including StowAway 2 Max tailgate carrier with wheel kit option, swing away frame and tongue extension . 84,000 miles.  Excellent condition. $42,500
Located in central Illinois.  Email me at: tman1950@gmail.com if interested for pictures (rMay14
)
---
2006 190 Versatile (MI)
2006 

210 Versatile 

43,300 miles. One owner, non-smoker.  Has generator, continental kit, trailer hitch (never used) Sirius Radio and OnStar. Never driven in winter, always garaged. Meticulously maintained. 

$49,900.

Located in Jackson Michigan.

(19May14)
---
2006 190 Versatile 4x4 (AZ) Price drop!
  2006 190 Versatile 4x4.This is not your father's,much less your grandfather's, RV. Instead, the perfect vehicle errands, overland travel and/or off-road adventures. Original owners. Non-smokers. Pets. A few bump and bruises due to off-road use and dogs (would be glad to take pictures of blemishes for those interested) Runs well. Maintenance records and owner's manuals available. Title in hand. Just drove through Central America (Phoenix, AZ to Panama Canal, C.A. and back) Sep-Oct 2013 without issues. 144,xxx miles. 
*Off-road Youtube  video: http://www.youtube.com/watch?v=8Ps0mJHm2is
*Youtube still picture video: http://www.youtube.com/watch?v=TMyK79dbPp4
Specific pictures on request.
Flickr:  https://www.flickr.com/photos/joseangeltorres/sets/72157644174003369/
Motorhome Options: Fiamma Awning; House Battery (AGM 6V 210AH x2); 17" Flat Screen TV; DVD; Onan MicroLite 2.8 kw Generator with 1050hrs serviced every 50hrs; Removable Wardrobe.Automotive Options: Ground Effects Package; SE Package; Leather Captain's & Lounge Seats; Rear Class IV Hitch w/ 10,000lbs towing capacity w/ Wiring Harness.
After-Market Add-ons:
*Pioneer DVD/Navigation System with Back-Up Camera
*TracVision A5 In-Motion Satellite System with Remote Control
*Solid Front Axle 4x4 done 2006 by http://www.advanced4x4vans.com
*Warn manual locking hubs x2
*Roncho 9000 Adjustable shocks x4
*Upgraded rear sway bar
*ARB Air-locking Front Differential
*ARB On-Board High Performance 12V Air Compressor (CKMA12)
*Aluminess front bumper with 12,000lbs Warn winch and Hella 500 lights x2
*Aluminess rear bumper with Galley/Generator box, Tire rack and Rectangular 3-way (off/on/back-up) work lights x2
*Power inverter 3,200Watts with 3-step Charger
*Olympic Wave 3 Catalytic Heater 3,000BTU
*Front bumper hitch
*Wheels 17" MB Diamond Plated pattern x5  -Additional Wheels-17" Standard Steel x6
*Tire LT275/65R-17E1  BFGoodrich All-Terrain T/A KO (w/ 10,000mi) x4            -Spare tire x2
*Solar panel 85watts  *Smart Light 1000 RV Motion Sensor Light
*Vinyl floor covering-Diamond plated pattern
Extras: (If desired).
*Snow chains x4  *Over spare tire bike rack and ski/snowboard rack
*Flojet Macerator, Portable
Known problems.
*Navigation not tracking—antenna likely
*In-Motion satellite—elevator actuator inoperable have contact info for repair
*ARB Air compressor not working—electrical likely
*Tire rack cracked—happened in Belize driven 1,000+ since with spare tire.
*Failed clearcoat on top,  paint on driver rear quarter panel—likely due to direct sun
$45,000 OBO!!!  Located in Phoenix, Arizona - A one-of-a-kind vehicle!  Contact:Jose at  jatorresrv@yahoo.com   (rJun14)
---
2007
---
2007 190 4x4 (WA)
Telephone:
Terry 785-224-6747
I am selling, on behalf of my fathers estate, a Road Trek 190 4X4, 2007 model. I'm not familiar with all of the features; however, it is silver in color, has new tires within the past year, GPS system as well as other on board electronics. I believe there is a computer mounted toward the rear of unit. Other features are a shower, microwave (I think my father added an extra battery and wiring to accomodate the operation of several things at once). Queen size bed with another bed that can be made up. Captains chairs and some other console features.
There is a tent extension that snaps to the body of the vehicle, as well as the overhead sun awning. There is going to be a sealed bid sale on July 12th and 13th for ALL vehicles, which includes the Road Trek. There are manuals available with the vehicle.
There is approximately 65,000 actual miles and the body and interior are in great shape. Asking price is $55,000.00. You may call (serious calls only:) 785-224-6747 and ask for Terry. This unit is located in Spokane WA. (21June14)
---
2007 190 Popular (MD)
Telephone:
David at 301-440-3401

    2007 Popular 190. White, excellent condition. Under 38K miles. Sleeps 3. Awning, generator, out/indoor shower, bathroom, microwave, stove, fridge, tow hitch, TV, surround sound, DVD player. Chevy version. New TV and New Propane Tank.  We are in Maryland but we will travel!    $52,000. 
Call David at 301-440-3401. Email cynjetta@hotmail.com3aug14
---
2007 190 Popular (TX) REDUCED!
2007

190 Popular

; 85,000 miles; 3rd seat, a/c and heatpump,
2.8 Onan generator, awning, microwave, refrigerator, twins or king-size bed, Tires

NEW 

Oct. 2013.  Factory spare tire mount, ground effects, blue, runs good with good a/c; everything works. Located  Lake Jackson, TX.

NOW

$42,000

.


CONTACT

Lanette 903-399-9959.

(rMar14)



---
2007 190 Versatile (CA)
2007

190 Versatile

for sale, 6.0L Gas V8, 
Less than 15,500 miles, very well taken care of, 16 mpg, seats 6, sleeps 4
.
Full size extra spare tire, awning, mosquito nets, new battery
Generator (less than 16 hours on it) - Go camping anywhere and still have electricity, smoke detector, carbon monoxide detector
Large propane tank in the back allows you to bbq anywhere
Both front seats swivel from a forward facing position to a rearward facing position
Radio system with Bluetooth. Hook up to your smartphone to talk hands free
.
Inverter/Charger, Macerator Pump, roof vent
. 
Monitor panel to check on water tank levels, propane tank level, auxiliary battery charge level
. 
$59,500
---
2007 210 Popular (GA)

2007 210 Popular, sand color.  38,300 miles. Your ticket to comfortable travel while minimizing fuel cost. Chevy 6.0L V8, 3500 chassis with extended wheelbase. Completely self-contained.  Rear power sofa (w/seatbelts for 2) converts to king bed or twins.  Granite countertop in galley with 2-burner stove, 5 cu.ft. fridge, microwave/convection oven and factory coffeemaker.  Armoire is interchangeable with rear passenger seat (included). NO SMOKERS, NO PETS. New macerator pump.  Overall terrific condition.
Other amenities: Leather seats, 22-in. Vizio HDTV, Trac-Star satellite dome,  crank-up TV antenna, surround sound, DVD player, awning, swing-down spare,  and 2.8kW generator.  Also comes with a custom-made Calmark cover.  Our travel needs are changing and though we hate letting her go, better she be used and enjoyed vs sitting in our driveway. $51,900.  Located in NE Metro Atlanta area.  MORE PHOTOS on request.
CONTACT 404-455-6727
---
2007 SS Agile (MA) SOLD!!

2007

SS Agile

 

61,000 highway miles.  This Class-B Sprinter van is in excellent condition and is a compact (19'5" L x 9'7" H) yet spacious (king bed and shower) boondocking machine. We're moving and can't keep the van. We bought it from a retiree in the south 3 years ago. Only 2 northern winters (in storage) and

never driven in salt.

All maintenance by Roadtrek and Mercedes. Engine: Mercedes 3.0 L CRD 6 cyl. turbo diesel with excellent fuel mileage (25 mpg highway, 650-mile range). Inside: power sofa/king size bed, captain's chairs, shower stall, 3-way fridge (LP/DC/AC), propane stove, convection half-time oven/microwave, 19" flatscreen LED TV with DVD player and surround sound, hanging locker, 11,000 BTU Air Con, LP furnace with thermostat, 2.5 kW LP generator, and lots of storage. Outside: tow hitch (5,000 lbs rated), trailer lights, and hookups (BBQ LP, 30-amp shore, cable tv, city water). New: septic hoses, macerator pump, tires, house batteries, RV cover, and turbo resonator.

$63,900

Ready for cruising. Located in NE Massachusetts. Pictures: http://imgur.com/a/RQspj


 Nick 917-846-4594 or ankmstn@gmail.com
---
2008
---
2008 210 Popular (NC)
2008

2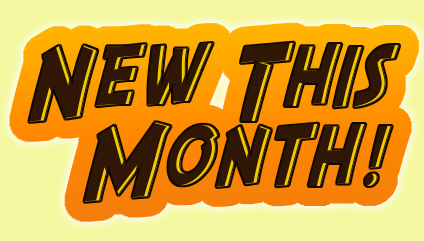 10 popular.

N.C.
6L Chevy. 43,800 miles, charcoal/sand exterior with cherry interior. Always keep in enclosed garag

e. L
eather seats, generator, awning, aluminum wheels, continental spare, coffee maker, flat screen tv,dvd player and surround sound.Enclosed permanent bathroom, A/C
with heat pump and gas furnace. Gas stove,  microwave and convection oven. Non smoker,no pets. Perfect condition, serviced regularly.

$58,000
CONTACT Joe 336-908- 6289 or 336-284-5366.
(1Sep14)
---
2008 210 Popular (NC) REDUCED!
 Fully Equipped 2008 210P for sale.

Excellent condition with many customizations and extras. Sand/Charcoal exterior with Cherry Interior.
      Complete with all factory options PLUS: factory hitch, a Stowaway2 cargo box on swing away frame, towing extension and Blue Devil car hitch, two brand new house batteries, stabilization jacks(for long-term camping), new macerator with long life hose, portable Garmin GPS, backup camera, Wilson WIFI amplifier with removable antenna and new "Jack" antenna for excellent tv reception. Most important is a satellite tracker which allows you to  know exactly where your Trek is at any time (subscription service-paid for 2014). 64,800 miles. NOW $63,990. Located in Asheville, NC area. Photos available at: <https://picasaweb.google.com/111172482460228968262/2008Roadtrek?authuser=0&authkey=Gv1sRgCKS-4MnD5f70wQE&feat=directlink>
Contact

<printsbyron@gmail.com> for more information.

rSep14




---
2008 Agile SS (FL)
Telephone:
Nick at 352-538-0010
2008 SS Agile  **only 20k miles**  This is the hardest to find Roadtrek on the road!!!  This 1-owner Roadtrek is in Brand New condition.  This model has a power folding sofa, Large bathroom, 19'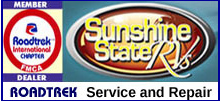 LED TV with DVD player and surround sound.  The kitchen has granite countertops, gas stove, sink, 3-way fridge and convection microwave.  This Agile SS has every upgrade that they offer!!!  The Mercedes Benz diesel engine gets 22 miles per gallon.  Free extended warranty.  Only $74,950.  

$69,950

Call Nick at 352-538-0010.  Over 30 pictures at www.sunshinestatervs.com.  4APR14
---
2008 RS Adventurous (FL)
Telephone:
321.223.3973

 2008 RS Adventurous, dodge sprinter, Mercedis Benz engine, 20-22 miles per gal, white exterior, 3

chairs with armoire, 4th chair is available, 88,000 miles, for sale by owner, $70,000.  
321-223-3973  Currently in RI/Ct area for summer, Fl after Nov 1st. 25JUN14
---
2008 RS Adventurous (GA)
2008 RS Adventurous- Low miles,MINT CONDITION - CLEAN - TURN KEY.  TAKE ON FIRST TRIP AT TIME OF PICK UP-needs nothing. A by-owner sale - not a dealer.Many professionally installed upgrades:  Brand new awning, Cigarette/usb charging ports on both sides of king bed, 2 custom grey Berber front one piece floor mats,1 installed in brand new condition, 1 new in box still, 1 custom padded runner for all linoleum areas. (floors have no cracks, stains, or scratches as they have been covered the entire time). Removed the very few Roadtrek vinyl decals that reveal this as a motorhome. Avoid most any bylaws or city ordinances- looks just like a cargo van or SUV. Park and sleep on the side of the road in your favorite town or park in the driveway of your gated community. It looks clean and blends in when you need it to.
New 80,000 mile top of the line Michelin Tires with less than 1000 miles on them.
Rear Anti-sway bar (reduces sway on highway by 90%, making a safer and smoother riding vehicle overall). Compact KURIG K-Cup Coffee maker. Custom tight fit black Seat Covers (all seats look as new with no stains, rips or any wear). Custom built Armoire purchased directly from Roadtrek that takes the place of the 4th passenger seat if needed and is interchangeable. 2 high end GelCell batteries. A solid upgrade from factory installed batteries, allow for 30-40% longer power availability for dry camping.   2.8kw Onan

gasoline

(not propane) and 12 gallon marine fuel tank. Generator can run 24 hours straight (with air conditioner on high) without refueling. Roadtrek puts a propane generator in other Adventurous models. This generator runs tip top, needs nothing, and starts

immediately

.
 Only 43k miles - great mileage (19-22mpg)!   Two swivel Captains seats up front and 2 additional seats that can be easily installed behind the driver and passenger seats OR easily install the included Armoire. Electric sofa converts to a King size bed in rear. New 19" Samsung  flat-screen  TV with remote in rear and a DVD player.  Has a JVC  touch- screen GPS/radio/phone, back up camera/DVD/CD and surround sound stereo system in front. Sirius XM radio. Full-size awning, big granite countertop and sink. Tow package hitch with electronic trailer brake connection.  Spare tire stowed underneath. Stored indoors when not in use. NO smoke or pets ever.  $70,000... Additional pics available.  Located in Atlanta GA area.
CONTACT Michael 404 462 0972 (24Apr14)

---
2008 RS Adventurous (NY)
Telephone:
845-518-6845
Contact email:
cindyt15@yahoo.com
2008 Adventurous RS (NY)  In great shape and ready for adventure!  Luxurious camping, easy driving, AND 22 mpg!  Freightliner body, Sprinter chassis.  Mercedes engine.  Kitchen has cherry cabinets, granite countertop, stainless steel sink, refrigerator, stove with glass cover.  Microwave and convection oven.  Fully enclosed bathroom includes sink and shower. Awning.  Lots of extras:  4 captains' chairs swivel.  Additional seating for 2 on couch.  Premium Samsung LCD flat screen TV with Winegard crank-up antenna.  Couch converts to king bed or 2 twins with a push of a button.  Full back door screens.  Onan generator.  Silver SE paint package.  Aluminum wheels. Coffeemaker.  Stowaway bike rack holds 4.  Never a smoker or a pet!  One owner.  108K impeccably maintained miles (with records available).

  $60,000  Health forces sale. 
MORE PHOTOS ON REQUEST

CONTACT  cindyt15@yahoo.com or 845-518-6845 (28May14).
---
2010
---
2010 190 Popular (FL)
Telephone:
(941) 744-7689
Contact email:
naxos76@aol.com
2010 - 190 Popular.  Chevrolet 3500 Express. Silver, 40,000 mi.  Deluxe package with all options including king bed, extended bath/shower, wardrobe, generator, TV, microwave, A/C, water heater, furnace, AM/FM, CD &DVD player with surround sound.  Rear view camera/ GPS.  Door & window screens.  Brand new tires.  Smoke/pet free. Excellent condition inside and out.  Extended warranty.  Includes all books, manuals and service records.  $59,500
Contact Robert @ naxos76@aol.com to request photos or call (941) 744-7689 (Bradenton, FL) 11APR14
---
2010 210 Popular (CA)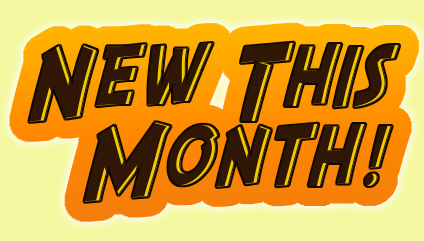 2010 Popular 210. Like new, barely used 9700 miles. Immaculate condition. One-owner, always garaged, non smoking, no pets. All factory options: GPS, backup camera, granite countertops, 3 leather seats. 19" flat screen TV, antenna, DVD, AM/FM/CD, surround sound. Electric sofa bed, screening, awning, generator, A/C.  Aluminum wheels, covered spare. All systems in perfect running condition. $78,900.
In Pauma Valley, CA.
---
2010 210 Versatile (MI)

2010 210 Versatile  Chevy 3500, fully loaded with  the following optional extras: electric sofa bed, Onan generator, propane, remote start, 2.5w screen package, awning, 4 leather seats, GPS and back up camera.  Stored indoors. 13,500 miles, non-smoking, and no pets.  $77,500. Located in Coopersville, MI
CONTACT Nick Noppert at nicknoppert@yahoo.com or phone 616-460-3627. (15Aug14)
---
2011
---
2011 Roadtrek 190 Popular (FL)
2011 190 Popular –White with Chevy. 4.8 V8 – 6 Speed Heavy Duty transmission.  18 to 19 mpg and only 20,000 miles – In warranty until Dec.2016.
Many extras:

Armoire
2 tables – Drop Leaf & Std. Rectangle
Premium Dash radio /CD/DVD
Continental Spare  $72,000

  Contact Bob 352-319-8185 or olsen121@centurylink.net 15APR14
---
2012
---
2012 210 Popular (FLA) Reduced!
Contact Name:
Bob
Contact email:
bobshill@hotmail.com
2012 – 210 Popular  Low mileage 28,800 (Chevrolet 3500 V8, 6-speed Allison automatic transmission). STILL HAS FACTORY WARRANTY UNTIL 8/24/2014 AND TWO YEARS OF COMPREHENSIVE EXTENDED WARRANTY UNTIL 8/24/2016. All available options are on this top of the line Roadtrek 210 Popular including rear and side door screening and Aluminum wheels. Plus additional rear-view camera with outside temperature in the rear view mirror.  Installed CB radio. Custom made memory foam mattresses. Full window tint. Mud dauber proof.This also includes, original brochures, manuals, enhancements; and, many extras I purchased specifically for this RV.

Excellent condition and always keep under cover.
Located in Central Florida. 
 

$85,000

.
NOW: $79,900
CONTACT: Phone (239-304-6864.  Email (bobshill@hotmail.com). (rJul14)
---
2012 210 Popular (ME/FL)
2012

210 Popular

-
  We are downsizing from our wide body 210 Popular to an older 190 or 170 model in good condition.  We have all factory and optional features except solar.  Loaded,in excellent condition. 40K miles.  Exchange your 2003 model for ours plus cash using the NADA price guide OR purchase outright, 

$79,000

. Summer in ME.  Winter in FL.
CONTACT:

email: arschroepfer@gmail.com  or  843-368-1154. 

(rMay14)
---
2013
---
2013 210 Popular (IA)
2013 - 210 Popular Chevrolet (2012) 3500 Express extended van. Silver/Platinum 6.0 L gas V8 automatic.  Options include:  Continental spare tire kit. Onan Microlite Gasoline generator, Screens for side and rear cargo door and SE package of silver paint with grey paint on lower body. Power rear sofa (3 seat belts) converts to twin beds or king size.  Will include Ultra tire guards.  15,000 miles. Non smokers with no pets.  Very clean $89,900. Photos available upon request. Located Iowa City IA.
CONTACT Pat or Kenn: 319-354-1286 or email patjbowen@gmail.com  (26May14)

---
2013 RANGER RT (AZ)

2013 Ranger RT, 12,200 miles. 2013 Chevy 35090 extended van chassis,4.8 liter, V8 gasoline engine. Dometic AC/Heat pump, microwave oven,power inverter, Spare Tire Continental Kit,  
 11' x6" awning, Onan generator, 19" Flat Screen TV/DVD Player
Zone Defense Back Up Camera $58,500
Currently in use in Greer, Arizona.
CONTACT: Ed at 443.523.5790

(10Aug14)
---
2013 RS Adventurous (CA) Reduced!

2013 RS Adventurous - Mercedes Benz diesel chassis.
4,000 miles, white. Like new. (Sacramento area)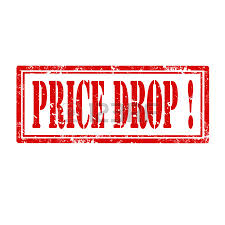 NOW

$95,000




CONTACT:

Home (916) 487-8887  Cell (916) 698-8887
 Email campbell56@att.net.

(23May14)
---
2013 SS Agile (NC)
2013 SS Agile in NC,

8000 miles
Loaded with extras and solar panels
$89,900

910-734-0827 or 734-1088 home 671-0988
Email.  Amydonsmith@gmail.com (25Apr14)
---
Accessories FOR SALE
---
Item: 2011 TOM-TOM GPS Navigation system (NC)
Details: Eclipse/TOM TOM navigation system. 
Model:  AVN4430  DVD-Video/USB Multi-Source Receiver/ 4.3" Portable TOM TOM Navigation/ Built-in Bluetooth wireless technology
Product No:103001-1150A161 Serial #: PH300011 Manufactured:  Mar 2011
Details:   I recently upgraded the Eclipse/Tom Tom navigation system in my 2012 SS Agile.  This unit was used for less than a year and is in perfect operational condition.  The only part of this system that I kept was the Sirius satellite radio tuner.  $200 plus shipping. (Cary, NC)

Contact:  mcarnes@nc.rr.com (14Jul13)
---
Item: 3rd leather seat
Location:
Tampa Bay area
Details:
Brand new, fits the 210 Popular. Gray color, goes behind the front passanger seat. SALE for $ 125 OBO
---
Item: 3rd seat headrest for our 2002 190 Versatile
Contact email:
fnsmclean@aol.com
---
Item: Amoire Original equipment from a 2008 Roadtrek 210 Popular (MD)
Contact email:
pgresham7@comcast.net
Details:
Original equipment Amoire from a 2008 Roadtrek 210 Popular. Never used and kept in the house.

  Light Maple type wood.  It interchanges with the third seat which is located behind the front passenger seat. Installs easily and fits perfectly with the curved walls of the extra wide fiberglass body of the 210 Popular. Pictures and dimensions sent upon request.  Armoire has removeable shelves and the hanging mechanism so can be used either way.  $300 OBO.  (301) 259-0044   Maryland
---
Item: Armoire - 190 V 2003+
Telephone:
757-636-6229
Contact email:
idocvb@gmail.com.Photo
Details:
Armoire for 190 Versatile (2003 and other years), in light oak color. Never used, stored in garage, in  good condition. $125/offer.
---
Item: Armoire for 2008 RS
Telephone:
612-309-4292
Contact email:
gtegbert@yahoo.com
Details:
(may fit other years too) Fits behind the driver's seat over the second row seat.  Never installed and in excellent condition. $300 OBO
---
Item: ARMOIRE for 2011 210 Popular
Telephone:
904 739 7207
Details:
This amoire was ordered from the factory in May. It is still in Orlando, wrapped in bubble wrap at Leisure Time RV. Asking what I paid for it, $800 but open to negotiation. Delivered to your door from Roadtrek it would cost $1200,they told me. I had it delivered to Leisure Time RV to save freight. ALSO AVAILABLE:E-ZLift - New cost $400,used it for 3 mos before trading unit, Will let it go for $275
---
Item: Armoire for 2011 210 Popular
Contact Name:
Gordon M
Location:
Jacksonville, Fl
Contact email:
ggmegg@bellsouth.net
Details:
It may fit other RTs.
---
Item: ARMOIRE from '09 210 Popular (IA)
Details:
Armoire from a 2009 210 Popular. Original equipment,used on two trips, otherwise stored.

Finish is real Cherry wood. Designed to inter-change with 3rd seat behind the front passenger seat. Easily installed. With removable shelves and a hanging rod as well.
$300.  

  $275
Note: In Midwest?  We could be talked into delivery to your location.  Per factory,"The 210 Chevy Armoire cabinet is built in a unique form and will only fit 210 Chevy models units from 2008 to current models.."
Contact: Roy Justis at  rjustis59@gmail.com or  call  319-338-6254.rJul14)
---
Item: Armoire- removable wardrobe from a 2013 RS Adventurous
Location:
Milwaukee Wisconsin at Advance Camping
Telephone:
414-281-6330
Details:
Condition is brand new and expert installation is also available as long as there is no captains seat installed in location.
$375 or best offer.
---
Item: Brand new folding mattress for an RS Adventurous
Contact Name:
Joe
Telephone:
732-614-2282
Details:
Kid never slept on it

. Paid $450 for it, good quality.
Contact for photos. Color is silver / grey. Asking $300.
---
Item: Cloverleaf table
Telephone:
626 627 8370
Contact email:
CasaAllena@yahoo.com
Details:
Cloverleaf table, clean, rarely used, with leg. In VT/NH area,
will travel sometime, so please tell your location. My RV is 2002
190 Popular. $89
 Tel 626 627 8370  CasaAllena@yahoo.com  6July14
---
Item: CUSTOM mattress for 190 Popular
Contact email:
wksglr@yahoo.com
Details:
Custom-made

mattress for a 190 Popular.  It's 3" thick and very comfortable.    Asking $150.

Located in Morrison, Illinois




CONTACT

wksglr@yahoo.com

(4May14)
---
Item: Florida Room
Details:
Fiamma Florida Room 350 for 11'6" Fiamma Awning. Excellent condition and looks like the hardware was installed but the room was never used. Buyer will need to purchase turn lock fasteners since the originals are installed on our van. Will deliver in Ohio and western West Virginia. Otherwise,

buyer provides shipping

. Asking $400.
Call 740-350-2870 and leave message. Or email opcartmell@suddenlink.net.

(10Apr13)
---
Item: FLORIDA ROOM
Details:
FLORIDA ROOM

- for a

2006 190 Versatile

,  still in the box and has

never been used

,

$500.00.

CONTACT

Marv Hicke,  416-807-3256, Bolton Ontario, Canada,  mwhicke@hotmail.com,

(14May14)
---
Item: GENERATOR - Microlite 2.8
Details:
Micro-Lite 2.8 Onan Generator

(KV 2800) with 67 hours.  Complete with all manuals and remote switch with hour clock.  This generator is no longer manufactured.  Fits all Roadtreks through 2012.  Excellent condition but suggest a carburetor  cleaning prior to installation since not used for 6 months with gas in it. 

$1200 plus shipping

.
CONTACT Terry at 919-880-9550 or email  vmaleck@yahoo.com

(26Mar14)
---
Item: Generator: Onan Microlite (OH)
Telephone:
330-571-0723
Contact email:
csdebarr@gmail.com
Details:
  I have a Microlite KV 2800 generator for sale with 447 hours on it. This is a 2006 model, and Cummins has determined that the regulator assembly and rotor assembly are defective on it. It had been running great prior to those parts going bad recently. This unit would be great for someone needing a spare carcass to rob good parts from. They no longer make this model generator, so if anyone desires to have a parts inventory for your unit, here it is. The unit is complete. I would take $100.00 for it, but you would have to pay for the shipping, or pick it up, unless we could arrange to meet somewhere. If no one purchases the complete unit, I would consider parting it out to those persons needing specific parts.  
Contact Steve at 330-571-0723 or e-mail is csdebarr@gmail.com
---
Item: RV Superbag bedspread
Details:
RV Superbag bedspread bag king with 300 thread count sheets.

Used 1 trip

, laundered.  $275.00 
---
Item: Storage Pod
Contact email:
roadtrekgal@yahoo.com
Details:
For Sale: Storage Pod, "Remora Mini-pod",  from company LetsGoAero. This smaller size,, (36 inches tall, 46 inches wide) is no longer made by the company.
The fiberglass storage unit sits on an iron frame, and attaches into a trailer hitch on the back of a Roadtrek or other vehicle.. The unit slides out so that the rear door can be opened for access to under bed storage. It is oval in shape with a hinge halfway up allowing it to open: the two halves being equal in size. Just installed new taillights. I also have a 2nd new fiberglass pod that can replace the older pod onto the iron frame. The unit will need to be picked up in Chatsworth, Calif. Pictures sent on request. $200.00 Contact
roadtrekgal@yahoo.com Pat 818-998-5224
---
Item: Tire Traker Tire Pressure Monitoring System
Details:
Tire Traker Tire Pressure Monitoring System

(TT-400C) for sale. Asking $150. Includes batteries. Perfect condition.  Contact Mary at 386 688 1136 or email meeckhoff@gmail.com
(1May13)
---
Item: Wardrobe (armoire) for 2010 Versatile 210
Location:
SF Bay area, San Jose West
Contact email:
creek345@sbcglobal.net
Details:
Cherry finish, fits behind the driver's seat, a factory install  Used for only three months. Like brand new with hanging  space behind two doors. Measures overall 41" high and 33 "  wide. Each door 15"x32". $400.00 or make offer.
---
Accessories WANTED
---
Item: Armoire that will fit behind the driver seat of a 2011 Road trek 210 Popular
Contact email: s.bifano@att.net

---
Item: Brand New 3rd Seat for Popular 210
Contact Name:
Bev
Telephone:
813-361-8796
Details:
Never used, stored inside home. Color-Gray; For sale $ 125 OBO. Call 813-361-8796. Located in Tampa Bay area. Will be at March 26-28 rally in Orlando, This is a leather seat, and can be used behind the passanger seat.

(16Jan13)
---
Item: Bug screen for rear door for Dodge 190
Contact email:
SHFOSTER@USA.NET
Details:
This is the aftermarket one that covers the whole rear door. Thanks in advance.
---
Item: Cloverleaf table with or without the legs
Telephone:
734-665-2956
Contact email:
Coffeybrk@att.net
---
Item: Folding Mattress for 2007 - 190
Telephone:
406-861-9939
Contact email:
jr7seymour@gmail.com
Details:
I am interested in purchasing an optional folding mattress that will fit a 2007 Roadtrek 190; the color is not important as I can recover.  Please contact me - Jeanna 
---
Item: Folding Mattress for 2007 210 Popular
Details:
We are looking to buy a foldable mattress for a 2007 210 Popular.  Anyone have one?
 Wes and Bev    weslamb@aol.com
---
Item: HUBCAP for RoadTrek 2001 190 Popular-- A 16" "flat pan
Contact Name:
Marilyn
Telephone:
(907) 830-9581
Contact email:
marilynofalaska@gmail.com
Details:
Tires are LT 245 75R 16E and are on a 20' 6" Chevy chassis. I will attach two photos to this message. I am not so concerned about
exact match; I just want the axel covered.
---
Item: Seat behind the passenger seat
Contact Name:
Bev
Contact email:
ninepatch@dslextreme.com
Details:
WANT seat behind the passenger seat for a 2002 190 Popular color dark-aqua. The one by the door.
---
Item: Silver spare tire cover for our Roadtrek 190 Popular
Contact Name:
Rick
Contact email:
SAILORUM@TELUS.NET
Details:
WANTED FOR MY 1990 DODGE ROADTREK... SILVER SPARE TIRE METAL WHEEL COVER...15 INCH MOTOR APRON THAT SNAPS ON ENGINE COVER AROUND ASHTRAY (BLUE)
---
Item: silver wheel cover/hubcap for my Roadtrek 1998 Versatile
Contact Name:
jakesmtn@msn.com
Contact email:
jakesmtn@msn.com. Happy Trekking! (16Jan12
Details:
Please let me know if you have one or know where I might be able to find one!! Thank you so much!! If you can help out, please email me. Happy Trekking!
---
Item: Spare tire carrier for my Roadtrek 170
Telephone:
619-390-7510
Contact email:
ghess4@cox.net
Details:
The towing hitch has the receiver f but I need the entire vertical structure and chrome tire cover.
---
Item: Swivel driver's seat for a 1997 190 Versatile
Contact Name:
Ronald
Contact email:
sims @ohio.edu
Details:
Want a correct swivel driver's seat for a 1997 190 Versatile. My interior color is a wedgewood blue, but I will have any good seat covered if I can find the correct style.
---
Item: Third Seat for 1998 190V
Location:
San Francisco CA
Contact email:
happy2bbob@yahoo.com
Details:
 Wanted, a seat for behind the driver's for a 1998 Dodge 190 Versatile - any late 90's is ok.  Any color is ok.  Will pay cash to help you empty your garage.
---
Item: Upper cabinet above 4th seat
Contact Name:
Susan or Wally
Telephone:
612 715-3533
Contact email:
nixon002@umn.edu
Details:
Wanted - Upper cabinet above 4th seat in Chevy190 Versatile.
---
Item: WANTED - Seat and mattress
Details:
WANTED
Rear passenger seat for 2006 RS, or any year that will work.
Also looking for a second mattress.
birdalbert@aol.com, 253-312-5835

(10Aug13)
---
Item: WANTED: Fourth seat for 1996 210 Popular
Details:
Trying to find the fourth seat for a 96 210 Popular
Contact Jack at 770-483-0552 or
Email peggynjack@yahoo.com

(3August13)
---
Item: WANTED: Front folding mattress
Details:
Wanted Roadtrek 2012

Folding Mattress

for front.
We're located in Southern, California.
 Please contact Jason (213) 500-8909
Email: jasonmin777@gmail.com 

(21Nov13)
---
A message from Roadtrek Motorhomes Inc.
For anyone who has purchased a used Roadtrek, please make sure you have registered it with Roadtrek Motorhomes. This is required for product safety recalls and other communications from the factory. Please forward the following information to sales@roadtrek.com or to (toll-free) 888-ROADTREK (762-3873): Name, Address, City, State/Prov., Zip/Postal Code, Phone, email, & last 8 digits of your Roadtrek's VIN (Vehicle ID Number). Thank you and happy Trekking.