Roadtrek International - Roadtreks for Sale
Want to place an ad to sell your Roadtrek?
Keep your ad concise and not like a sales brochure.  Look below
for some examples and do not be overly long.
EMAIL us your ad request. Include: model, year, condition, location and price. Your ad will run 3 months.  You will need to renew before the 3 months is over or your ad will be removed.   You may include ONE picture.  This page is provided as a service to Roadtrek International Chapter and friends, and so is carried at no charge. NOTE: Many buyers already know about the Roadtrek standard features, but be sure to mention any additions, factory options, improvements, or replacements you have had done. Also, list all the ways you'd like to be contacted about your ad.  YOU DO NOT HAVE TO BE A MEMBER OF ROADTREK OWNERS GROUP TO HAVE YOUR ROADTREK LISTED. THIS SERVICE IS OPEN TO ANY INDIVIDUAL.  GOOD LUCK!
CLICK HERE or use webadmin@roadtrekchapter.org to send us your ad request.
We assume no responsibility for any ad placed on the Roadtrek website. Ads are free and come from anyone wishing to sell a Roadtrek, whether they are a member of Roadtrek International or not.  As such we have no way to verify the claims made by an ad written by the seller.
SCAM ALERT     
ATTENTION!!
ATTENTION ALL SELLERS!! Be aware of those attempting to buy your RV under false pretenses using the so-called "Nigerian Scam". Please refer to www.carbuyingtips.com/nigerian-scams.htm for more information.
The best policy is not to respond to this kind of offer. However, you may choose to meet the buyer at your bank, with an officer present if you have reason to believe the offer to buy is legitimate. A real buyer likely will not mind doing this, but please use caution in any event.
Scammers usually will only contact sellers by email. Consider listing your phone number if appropriate.
NOTE- A CASHIERS CHECK ISN'T ALWAYS A SECURE PAYMENT - involve your banker.
Tom, Leslie & Hank - Chapter webmasters, RT owners & members of Roadtrek International
Contact us to place an ad:  webadmin@roadtrekchapter.org 
Attention potential buyers
The following listings are provided, at no charge, as a service by Roadtrek International Chapter, FMCA. It is a listing service only and all claims of condition, features, drivability and operational status are made solely by sellers. Prospective buyers should exercise the same cautions as they would when contemplating the purchase of any other vehicle.
Current Newsletter Listings
Please see the Roadtrek International newsletter.  It is our member's newsletter and has information on our group and its activities. 
Each current newsletter linked on our Home Page is open to all viewers.
Current Newsletter is accessible from the main page

Roadtreks are advertised in the above newsletter that are not on the website.
 Consider buying a Roadtrek and join our Roadtrek FMCA Chapter Owners Group.
==================================
---
Start of Website listings
________________________________________________________________________________________
---
1993
---
1993 190 (W-DC) SOLD
150,000 miles, all appliances working and no mechanical issues. We've enjoyed many nights in the woods with her but are now moving out of the country.
 AC, Fridge, Microwave, Propane stove, Onan generator (280 hours run time), Tyres have 20k miles, Awning, Electric windows and locks, Power Steering, Bluetooth stereo, Backup camera, Generator and many other features!  There is a youtube video of the van entitled:

 "1993 Road Trek 18ft. Class B Camper Van , Generator , 15 MPG , Clean and Rare"
 Van  photos and details are available on request.
Located in Washington DC. Asking $7,500
 Listed 27Oct18 (1894)
---
1994
---
1994 Versatile 190 (WA) SOLD
1994 Roadtrek 190 Versatile for sale.  This is a remarkable older Roadtrek with 84K plus original miles, body in almost mint condition, interior perfect, everything in excellent working order including stove, frig, air, furnace, generator, microwave and more.
New transmission in 2011, 10 ply Cooper tires with 3/4 tread, new sound system with Bluetooth, newer marine house battery, new floor mats, new water lines and undercoated in 2012. 

Photo taken 09/20/2018.  A very good deal at $11,950. Located in Eastern Washington
Contact   listed 20Sept18 (1863)                                 
---
1995
---
1995 Popular 190 (MN) SOLD
I've had this Roadtrek for four years and it is a great one! It's got 120,000 miles on it with Michelin tires ready for another 40,000 + miles.
In addition to the standard equipment it's got front and rear 2" hitch receivers, flat screen monitor/TV that accepts Rca, HDMI and VGA

devices mounted on a wall mount that swivels 180 degrees can be viewed from front or back. I've also had two hot water heater bipass valves installed. 
$9,950.00   MN  listed 12Nov18 (1909)
---
1995 Popular 210 (MI) SOLD
Chevrolet G30 chassis 1 ton, great original condition inside & out, no rust, never seen salt.
60,000 miles on a 454 Engine
Needs nothing--drive anywhere
New transmission, New dash a/c and New house a/c, New stereo and speakers
New tires, Newer brakes
New 24" smart TV Samsung.  


Alarm and keyless entry
Toilet/shower/hot water heater/refrigerator/2 burner stove/microwave
King bed or 2 singles/Dinette set up, Honda generator 
$18,900   

   $17,500   listed 15Aug18 (1814)
---
1995 Versatile 190 (MN)
Contact email:
johns92118@aol.com
1995 Road Trek for sale. Excellent cond. Sleeps 4, also have a wardrobe for the chair behind to driver if you want. Camper has a generator, awning, new Bluetooth am/fm radio, flat screen TV with DVD, on a swivel mount, tires are very good, no rust.
California vehicle. 100,000 miles, 318 motor with cruise. Inside is in great cond. Pictures upon request. Asking $15,000 listed 28Oct18 (1896)
---
1997
---
1997 Popular 190 (AL) SOLD
1997 Dodge Roadtrek 190 Popular.  Located in Chelsea AL

. 
Asking $15950
Brakes and Tires in good shape. Mechanically sound. Drives and handles very well.  AC blows cold. Stove, Microwave, TV/DVD, Toilet, Inside and Outside shower, Coach AC. Hot water Heater and Pump.  Rear twin beds easily convert to queen. Two Tables and three Captains Chairs.
House Battery and Propane System. Hydraulic Leveling system.  Original Manuals. Comes with trailer hitch rack. listed 12Oct18 (1880)
---
1997 Popular 190 (MD)
Telephone:
301 385 6616
Contact email:
maysrm@mac.com
Well maintained. Recent major front-end work in July (New drag link, new idler arm, both new ball joints new front brake rotors, alignment) Handles great now. Good tires. Regular oil changes and maintenance. Runs great. 360 V8 engine. Towing package. Purchased new in 1998.
Solar electric system: 95W free-standing panel with 30 feet of cable, so even if you're parked in the shade, your panel can be in the sun. 300W GoPower pure sine wave inverter 12v deep-cycle AGM battery. When the sun doesn't shine there's the Onan generator as well as the alternator, which also charges the battery when the engine is running.
3-way refrigerator, air conditioner, heater, generator, armoire etc. Some extras. Also some minor issues. 227,378 miles. $10,000. Located in Silver Spring, MD. Listed 18Nov18 (1916)
---
1997 Versatile 190 (AZ) SOLD
Well maintained 1997 Dodge 190 Versatile (128,900 miles). $13,500

New radiator and water pump. New A/C compressor and serpentine belt. Two new Cooper tires and Bilstein shocks. New DEKA battery. All LED interior lights and backup camera. Located in Strawberry, Arizona. listed 17OCT18 (1885)

---
1998
---
1998 Popular 170 (TX)
Contact email:
jbnetaccounts@yahoo.com
1998 Roadtrek 170 Popular  Good condition - San Antonio, TX
price = $13900
[Van Notes]
Odometer:180000      Clean title, No smoking and no pets
New registration tags, new inspection, new brakes, tie rod, and other recent work done.  I have mechanic invoices to prove this
Very clean interior, Set up for towing
 Comes with new bed sheets and mattress pad
Owner has 15 other photos and can send on request listed 2Sept18 (1839)

---
1998 Popular 170 (CT) SOLD
82,000 well maintained miles, Great condition for age. Built on Dodge 1500 platform. Better MPG, than longer and heavier units. Bullet proof 318 engine. No smoking, no pets.
NAXA 12 volt 13 inch LCD Tv with built in DVD, paint chips in a few areas, expected at this age.

Unit has no awning, water heater, inside shower nor generator. Does have outside shower.
 Asking $12,750   

    $11,500 obo. Listed 3Sep18 (1840)
---
1998 Popular 170 (UT) SOLD
Very clean, located in Layton, UT.  Unit has 56,268 miles on it and has been very well maintained and stored in a garage.  In 2015 we installed a new 35 Amp Progressive Dynamics PD4600.  The fantastic fan has been upgraded to a reversible model that includes the remote control. New propane gas alarm in 2018. New outside compartment door hinge. LED light bulbs in the coach. Limo tint on the majority of windows.  AGM House Battery. 

This unit does have the indoor shower and toilet and an outdoor shower.  This unit does not have a generator, TV or awning.  Price has been reduced to $16,500  Listed 13Nov18 (1910)
---
1998 Popular 190 (CA)
Contact email:
dr.mona.noel@gmail.com
Dodge Roadtrek – Very well maintained.  New front end and alignment, 4 new tires.  Towing package. New house battery.  3-way refrigerator, air conditioner, heater, etc.  Flat screen TV and blue ray player. Everything works great, we just bought a newer model.107,000 miles. $18,500.  Located in Chico, CA.
Listed 31Aug18 (1836)
---
1998 Versatile 190 (CA) SOLD
Ready to hit the road! Only 57,000 highway miles and in great shape, both interior and exterior. Clean OH title, three seats (with an option for replacing a cupboard for a fourth seat), toilet, sink, two burner stove, furnace, water-heater, air conditioner, 3-way refrigerator (For more details, brochure on this model is available at http://roadtrek.com/brochures/).  

Recently passed a full mechanic's inspection, including servicing of the brake-system, fluid checks and oil change. When not on the road, Winters stored in a heated garage since purchase. Original documentation available and all service records kept from first owner till today.
All systems are fully functioning with a less than 2-month-old house-battery. Vehicle comes with all hoses, fittings and extras - he's road ready! Michelin tires have <20k miles on them. Happy to supply additional pictures or answer any question that you may have. $23,500 OBO, located in CA currently but can travel to the mid-west. Listed 5Oct18 (1876)
---
1998 Versatile 190 (CO)
Contact email:
summitcountyholidays@gmail.com
Dodge, 104,000 mi, $22,000 OBO.
Sleep 4, U-shape dinette, Full-size bed in the back when dinette is not used. New alternator, new water pump, new brakes, All terrain tires with 5,000 use. Comes with trailer hitch and wiring, cargo basket, bike rack for 4 bikes, Weber BBQ with quick connect to propane tank, awning and outside shower.
No generator but it is wired for it. Available October 1, 2018. Reason for selling: upgraded to a different Class B after being a proud owner since 2011. Breckenridge. Seller is happy to send more pictures upon request. Listed 23Sep18 (1868)
---
1998 Versatile 200 (FL)
Nice shape. Chevy 350. New engine A/C, starter, water pump, shocks. Runs smooth on new Michelin tires and re-balanced drive shafts. 4 passenger, dines 4. Full double bed with Dream mattress. Stereo, air and furnace controls at bedside.  New 3-way automatic 4 cu. ft. fridge/freezer-warranty till 7/2022.  New cabin water pump. Newer marine-grade microwave. Full galley. Full head with indoor and outdoor showers. Propane HWH and furnace. Back-up camera.  Full awning. Draw-Tite hitch. Custom rear-mounted spare tire frees up even more bin storage.  Body is very good. Many more photos available.   139 K miles, $16,500.   wkosborn@cass.net,  phone or text: 419-290-5535. Listed 26Nov18 (1926)
---
1999
---
1999 Versatile 190 (CAL)
Contact email:
timothy.gathman@gmail.com
Dodge Ram 3500, 5.2L V8 (119,500 original miles).  Located in San Diego.
Factory Onan generator (103 hours, recently serviced), coach A/C, furnace, hot water heater, indoor and outdoor showers, new microwave, two-burner stove with overhead light/fan, 3-way refrigerator, roof fan, awning, window screens, towing package (4/6-pin) and integrated trailer hitch. Indoor LED lighting upgrade. Full size bed converts to dinette.
New Michelin tires (4+spare), front/rear Bilstein shocks, water pump and hoses and fan clutch, steering box and aftermarket stabilizer, steering linkages and ball joints, Timbren rear SES springs, engine and house batteries (summer 2018), ShurFlo coach water pump.
Asking $18,000. 

$17,000 Clean title with no accidents. Have all receipts for work done and a factory service manual set. We've loved this van but now that we had a baby we need something larger. Listed 12Nov18 (1908)
---
1999 Versatile 200 (FL) SOLD
Rare wider fiberglass body. Fully self-contained with 2.8 Onan generator, 3-way refrigerator Microwave, 2-burner propane, house air. 5.7 Chevy engine - 16mpg – GWU.
Sleeps 4, Reclining/Swivel buck seats, Fixed rear bed, Inside/Outside shower, lots of strg. Tinted windows, Awning, New radiator & water pump.
Exceptionally maintained. 72k miles,  $21,500 Tampa.
Listed 30 Oct18 (1898)
---
1999 Versatile 200 (Ontario)
Contact email:
Roadtrek025@gmail.com
ROADTREK 200 VERSATILE  Clean, well maintained, one owner. Purchased new direct from Road Trek. Excellent motorhome for a couple wanting to travel. Chevrolet 3500 Roadtrek. Located in Southern Ontario, Canada.
This particular Class B motorhome boasts a full pull out shower, pleanty of storage and a roomy interior.  Also equipped with refrigerator, microwave, 2 burner stove, water closet with shower, 3 comfortable seats, bed in rear, lots of storage! awning, spare tire and more!
Spacious interior! With its maximum width in the middle, the 200-Versatile sports a 30" wide aisle,  Add to that an impressive standing height of 6'3" and you have room untouched in its class! When it's time for culinary creations, you'll appreciate the galley with expanded counter space, additional work surfaces and a generous 4-cubic foot refrigerator, raised for easier access. Bed-time means the exquisite comfort of a permanent bed made with a quilted one-piece mattress - no more gaps due to conversion from a dinette or lounge. Our taller owners will appreciate the added length of the bed, 6'8". Your dreams have finally been answered!
Price is $23,500 or best offer  194,147 km  listed 23Oct18 (1888)
---
2000
---
2000 Popular 170 (FL)
Contact email:
sl.boomhower@hotmail.com
2000 Roadtrek 170 Popular. (FL/AL line)
88,000 mi on 318 Dodge v-8. Runs Good. Economical.
Dealer drivetrain/mechanical updates w/ dodge warranty. Service. This van has been in the south for 3 owners.
It's in nice shape in and out. There is "no gen set" prior owner? TV hook up. Cold ac x2.  
A few Interior changes to make it better. Tire warranty ends in Aug.
Shines up nicely but there are some paint issues on gutters, window sills, hood, rear corners(est 800.)
I've done the pricey heavy lifting on this rv. Ready to go camping. Wouldn't take much to get it to Very Good.
If interested I'll email you more pics and be up front about the + and - of vehicle.
Mixed emotions about selling it however, we need to do something else. I drive it almost daily.
Great beach wagon and for away games. Asking:    $18,000.
Open to reasonable offers. Contact Bud. listed 19Jul18 (1798)
---
2000 Popular 200 (OH) SOLD
2000 Roadtrek 200 Popular. Chevrolet 3500 chassis with Vortec 5.7 engine.
Very low miles, 50,549. Onan generator with 140 hours. Like new Michelin 12 ply tires. Recent tune up with all GM parts.
New house 110 volt AC unit. New gas and carbon monoxide sensors.  Beautiful and clean. Ready to hit the road.

Cash only. Asking $23,000  listed 24Nov18 (1923)
---
2000 Versatile 190 (NV)
Great running. Just finished a trip of 6,833 miles with no problems at all. Fully self-contained. Sleeps 2 adults and 2 kids. No generator. Toilet, shower (never used) two burner cook top,3 way refrigerator, microwave, DVD system, 104,000 miles, selling to get a bigger unit. Asking $18,700. Located in Sparks, Nevada. Call or text 775 771 7666.
---
2001
---
2001 Popular 170 (IL)
Telephone:
(815) 729-2737
Contact email:
gcrompton1@att.net
2001 RoadTrek 170 Popular
Dodge. 2500 miles/gasoline gallon = 12 to 17 White/blue, usual RT appointments inside and out, plus armoire.
Larger tires. 126,800 miles professionally cared for chassis and camper. Warm garage kept all winter, always washed and waxed - looks new.
Many worry free miles and smooth rides still available down the road.
G. Crompton, Located Illinois, near Chicago but not too near. listed 5Nov18 (1905)
---
2001 Popular 170 (NC)
Telephone:
252-933-0318
Contact email:
degreenwald@gmail.com
Dodge Ram 2500, white with blue trim. 131,470 miles. Usual Roadtrek features inside and out. Towing package. No smoking owners, no pets. New: cooking stove, coach battery and sewage hose. 
Many trips to come with this reliable Dodge engine. Located 2 hours east of Raleigh NC in New Bern NC. $17,000. listed 17Nov18 (1913)
---
2001 Popular 190 (IN) SOLD
2001 Dodge Roadtrek 190 Popular – Lovingly cared for and updated!  Legendary 360 engine with just over 100K miles – a mere baby in Roadtrek years.
Runs great and well maintained. New Onan generator, rebuilt transmission. Manuals and all receipts.  

Had a small mishap with a drive-thru – just affecting the small service door over the electric/water hook-up. You fix for lower price or I'll fix at the higher price. More pics on request.
.   Asking price is $12,000-14,000. listed 22Aug18 (1822)
---
2002
---
2002 Popular 190 (NH) SOLD
2002 Popular 190  Chevrolet, Only 28,000 miles! $31,250
 Very clean, well maintained Popular 190 ready to hit the road. Garaged when not in use and is in Excellent Condition. Clean Interior, toilet, sink, shower, kitchen, and table. AC/heat, low hours on generator. Please contact for further pictures and information.

    listed 3Nov18 (1901)
---
2002 Popular 190 (OR)
2002 190 Popular Chevy 3500 chassis,  84,400 miles,  located in Eugene, Or.
Well maintained including covered winter storage. Just serviced, manuals and service records available. Has macerator and newly reconditioned generator. Spotless interior with all appliances in good order. King size bed. Armoire for extra storage. Asking $24, 900

 Contact Dan @ lddc1010@aol.com or 541/343-8941  listed 1Dec18 (1928)
---
2003
---
2003 Popular 200 (CA)
Contact email:
sacredgrdn@gmail.com
65,000 mi; good condition. Tires still have a lot of life, Chevy chassis, will provide more pictures if asked.
Very comfortable and nice inside. Front seats swivel for seating at a table that is removable. 
Standard fully contained van. Located in Chatsworth, CA
$29,000 or b/o. listed 02nov18  (1899)
---
2003 Popular 200 (FL)
73,300 miles transferable end to end warranty always garaged excellent tires new or almost new: A/C, transformer, windshield, curtains.  Well maintained inside and outside.  New front brakes.  Overall in excellent condition, everything works well. Has spare tire mount and receiver. Comes with full tank of propane.  Has Armoire with custom shelving.  CALLS ONLY, PLEASE.  305-928-9259 Located Key West. Listed 29Nov18 (1927)
---
2003 Versatile 190 (ME)
Telephone:
207-415-1845
Contact email:
aford@maine.rr.com
Built on a Chevy Express 3500 chassis and has the strong 6 liter engine. It keeps up with traffic on the steepest hills.  This has less than 57,000 miles and there's no rust. The Onan generator has less than 35 hours. 

The price is $36,800 

$34,900.  Located: Portland, Maine.
Listed 17May18 adj 15Nov18 (

1723

)
---
2003 Versatile 190 (WI)
Telephone:
608 235-6091
Contact email:
lmeyers1950@gmail.com
Built on a Chevy 3500 Chassis. Clean smoke free totally self-contained. 88,299 miles asking $37,300. Southern Wisconsin. Listed 14Sep18 (1854)
---
2003 Versatile 190 [PA] SOLD
The unit has 73,183 miles. It is on a Chevy 3500 chassis with a 5.7L/350CID SFI gas V8. LP gas tank, air conditioner,12 volt TV,  dvd player, ample storage plus all standard Roadtrek equipment.   

Newer tires (less than 10,000 miles). Both front Captain chairs swivel toward the rear.
Clean, non smoking tan interior; outside awning and exterior paint in nice condition.
Further details and photos upon request.
Asking price : $27,950 US listed 16Jul18 (1792)
---
2005
---
2005 Popular 190 (FL)
Telephone:
727-418-1495
Contact email:
tomsch23@aol.com
Built on a 2004 Chevy 3500 Express chassis; American aluminum racing wheels; 98,000 highway miles; excellent condition; clean; no smoking; easy to drive, maneuver, and park.
Self-contained with: water, electric, LP Gas; 3-way refrigerator; microwave oven; 2-Bruner stove top; 19" television; Onan generator; furnace; air conditioner; roof vent; E-zee Lift for spare tire; trailer hitch with heavy duty bike rack: removable hardwood flooring.

All manuals and service records included.   $33,500 

$29,850. Cash or money order. Clearwater, FL. Please, serious inquiries only. Listed 24SSep18 Adj 3Dec18 (1870)
---
2005 Versatile 190 (MI) SOLD
2005 - 190 Versatile - Chevy 3500 located in Rockford, Michigan

LOW MILEAGE: 19,600   Asking $49,000   $42,000 

 $39,000

Garmin GPS with Back-up Camera, Fiamma Awning, Toshiba TV, Tow-Hitch, brush guard, easy-lift spare tire, wood interior.  13 hours on the generator.
Includes many Factory installed options!  Smoke free and pet free  



listed 24Jul18 (1802) 

---
2006
---
2006 Popular 210 (NC) SOLD
 2005 Chevy 3500 6L-V8 Express Roadtrek 210 Popular

Located in NC    LOW LOW MILES 33,348 Asking  $48,500
 Must see, Always Garaged, Paint and Trim like New inside and out, Everything Works, Very Low Miles 33,348, New Michelin Tires including Spare, New Coach and Truck Batteries, New Dump Hose, No Smoking, Clean Title.
 Options include:  

Onan Generator 58 hours, Armoire replaces 3rd Seat, Continental Kit, Awning,          Screen Package, Portable Digital Antenna, Bug Shield, Tinted Windows – All
Leather Seats,TV & DVR, Fantastic Fan with Rain Sensor, Built in Coffee Maker
CB Radio, Transmission Cooler, Tow Brake Controller 11Oct18 (1878)
---
2006 Popular 210 (KY)
Telephone:
502-376-0452
Rare find, ALWAYS GARAGED.  Exterior looks like new.  Interior also in great shape.  No rips, tears or leaks.  No pets, no smoking.  Interior lights updated to LED.  Clean CarFax we can provide.  Approximately 62,000 miles.  All Chevy maintenance performed at recommended mileage.  Transmission fluid changed at 50,000 miles.  Front end just aligned.  Synthetic oil in engine.   Approximately 250 hours on Onan generator.  Only 5 hours on generator since oil/filter change. Previous owners did not "use" generator, they simply ran monthly to keep in good working condition.  The only reason we are selling is we cannot park at our home due to HOA restrictions.
In addition to standard equipment, all in fine condition, the unit has the following: Brand new stereo/CD player with backup camera.  New DVD player.  Winegard Roadtrip satellite, all you need is a DISH receiver to watch satellite when traveling.  
 $54,000.  REDUCED $51,500.  Located in Louisville, KY.   listed 25Oct18 adj 16Dec18 (1891)
---
2006 RS Adventurous (AL) SOLD
Located in Alabama – delivery options may be available
 We are the 2nd owners since the first 4,000 miles.  Odometer has 139,000 miles.  All service records are available.  We have loved "Roadie" since our purchase in 2009 but advancing age has us making a change. 

 All factory options plus Koni shocks, heavy duty sway bar, rear ladder, two factory beds for front seats, side door screen, and custom made storage cupboard. 
Updated Half-time oven and Dometic refrigerator.  Asking $42,000  listed 5Sept18 (1842)
---
2006 RS Adventurous (CAL)
Telephone:
(805) 895- 8848
Purchased in 2007.  157,000 cross-country miles.  Excellent condition inside and out.  Dodge chassis with Mercedes Benz engine.  22-24 mpg.  All maintenance records. Awning, Onan generator.
Newer appliances including refrigerator, water heater, half-time oven/microwave oven, TV/DVD combo, LP alarm, and stainless-steel resonator, batteries.  Seats 7 with seatbelts and sleeps up to 5 with mattresses for front seats (included). $45,000. Listed 14Nov18 (1912)
---
2006 RS Adventurous (KS)
2006 RoadTrek RS Adventurous.  67,162 miles. Built on Dodge Sprinter van with a Mercedes Benz diesel engine.  Power sofa option makes a king size bed or two twin beds.
Generator has 42.4 hours on it - it has already received the recommended 50 hour servicing.  In addition to all the great RoadTrek features for this model it includes: Custom made Magna shades for front windshield and side cab windows; roof mounted Monimax Satellite TV Antenna; new AC shroud; and Goodyear Wrangler All Terrain Adventure tires with Kevlar (2015). 
Asking $56,000. Located in Riley County, Kansas.  Please send name, phone number, and best time of day to reach you to Adventure4sale@outlook.com   listed 9Oct18 (1877)
---
2006 Versatile 210 (FL)
Telephone:
407-694-9147 (txt-Call)
Contact email:
wayco41@gmail.com
Beautiful 2006 Roadtrek Versatile 210 built on a 2005 Chevy 3500 Express Van chassis. Located in central FL. Well cared for with low mileage (39,035) and a nearly-new generator with 151 hours on it. Includes sought-after privacy room and a fully lined waterproof restroom area to allow for extra shower space, whether standing or sitting! Also includes a lifter to provide better ground clearance, brand new rain sensor roof fan with remote control, a twenty-inch flat screen TV, and an outside antenna with signal booster. Interior lights have been replaced with LEDs. Vehicle has been stored under cover and is in great condition inside and out. Smoke- and pet-free, with screen package and new auxiliary battery. I have service records and original books, and can provide additional photos upon request. Selling only due to recent health problems. $45,000. listed 3Dec18 (1930)
---
2007
---
2007 Popular 210 (FL)
Telephone:
850-212-0325
Contact email:
comfortpet1@yahoo.com
We have a lovely 2007 Roadtrek 210 Popular for sale. It's in great condition!
It has a new generator, new refrigerator and new house batteries as well as recent tires. We are asking $51,250. Everything works and is in like new condition. There is some damage to the ground effects in the rear...
No accidents and we are the second owners. It has 76,000 miles. It's fantastic for hurricane evacuation, generator use and for holiday travel! listed 4Nov18 (1903)
---
2007 Popular 210 (OK)
Chevrolet Express Chassis with 6L-V8 gas engine in very good condition – $41,500
All standard 210 options in good working condition ... New cabin batteries (Duracell GC2), New Chassis Battery (Wal-Mart Maxx 124R), New Tripp Lite Inverter/Charge & voltage regulator, New Michelin Defender LTX 245 x 75R16 Tires (< 2000 miles)
Additional Equipment – In-Dash Pioneer AVIC-D3 DVD/CD Multimedia AV Navigation Server, KVH Model A7 low-profile Satellite w/Direct TV Receiver, Hornet Model 745T Vehicle Security System, Memorex DVD/CD Cabin AV 8 speaker system with Samsung LCD Flat Panel display.
Ezee-Lift Spare Tire lift assist system for easy access to rear doors, 3rd seat replaced with removable 3-shelf pantry storage cabinet (3rd seat still available, if needed). Meticulous maintenance at the same local Chevrolet Dealership by current & original owner with quality material like Mobile 1 Synthetic, have kept 'Roadies' 123,000 miles in tip-top working condition . Current location is Adair, OK.
Additional pictures available upon request to djonesy100@gmail.com . All offers or requests for additional info should be addressed to same email. Listed 06DEC18 (1844)
---
2007 Popular 210 (WI)
Contact email:
rwutzig@hotmail.com
Has everything you want or need...
Excellent condition, Inverter, new cabin battery, and 20 inch TV.
Everything else that comes in a Roadtrek! Email me for more pictures and questions.
Location...southern Wisconsin. 54,379 mi. $59,900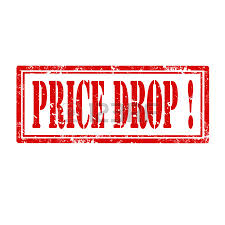 $55,000... Listed 18Sep18 Adj 1Oct18 (1858)
---
2007 RS Adventurous (CAN) SOLD
This 2007 RS Adventurous is in excellent condition, and has been lovingly cared for by the current owners.  The Mercedes diesel engine has been serviced and maintained regularly at a Mercedes Benz dealership.  The turnable cockpit chairs with bed conversions enable it to sleep four people.  This immaculate vehicle comes with a spare macerator, a trickle charge battery for maintaining the engine battery and a custom-built cover for the entire vehicle.

68,475 Miles (110,200 km). Includes a Blue Ox towing system (~$1,000 value). US$46,900 (CDN$59,900) 
 adj 28Oct18 (1859)
---
2007 RS Adventurous (MT)
Telephone:
317/270-8027
Contact email:
brodus66@gmail.com
2007 Roadtrek RS Adventurous - Sprinter Chassis  $48,000. 
Located in Great Falls, MT - delivery options may be available

2.7 liter Mercedes 5-cylinder Diesel engine. Serviced with Amsoil synthetics.  Almost 16,000 miles around US this past year getting 23-26 MPG.  This engine has an odometer reading of 141,500 miles, and is reputed to be good for a "million" miles.  3rd owner of one year and "I'm movin up."

All factory options, plus:  Screens for cargo and side door - receiver hitch - coffee maker - built in 2 bar hanging clothes racks - customized closet shelving -

NEW...Inverter -Transfer switch - Heater thermostat - Alternator -  Voltage regulator - Signal relay switch - Serpentine fan belt - Fan belt tensioner - Two 6 V deep state batteries - LED lights - Bose speakers
Only 17,000 miles driven on 90,000 mile Michelin tires. listed 9Jun18 ext 2Sep18 (1751)

---
2007 Versatile 190 (NY)
Contact email:
reynolds1979@hotmail.com
Chevy with attached stowaway2 cargo carrier. Sleeps four with all the pads needed. Also comes with tire carrier and tire and hardware for attachment. Everything works fine 19 in tv with DVD player, microwave and custom alum. window covers for front windows. More pictures available upon request.
Price is $50,000.00 and mileage is 44,000. Listed 17Sep18 Ext 14Dec18 (1857)
---
2007 Versatile 210 (VT) SOLD
60K miles.  $47,500.  Compact, easy living on the road. This unit is completely self-contained with a sink, microwave, refrigerator, bathroom closet. The back of the unit features 3 back couches to be used as a living room or folded down into a comfy bed.   New macerator pump, two new front tires, two new 6-volt AGM batteries. Missing the antenna but could be replaced.  Otherwise in very good condition.

Currently at Vermont RV on commission.  Listed 13Oct18 (1881)
---
2008
---
2008 Popular 190 (CAL)
Contact email:
sepudo@gmail.com
ORIGINAL OWNER Chevy 3500 chassis V8 Gas.  96k miles of long trips, never short city trips. Have all original paperwork and documents from dealer.   All systems in top working condition
LP gas tank, air conditioner, furnace, ALL standard road trek equipment MINUS TV AND GENERATOR,  newer Tires. Never had any issues mechanically, always dealer maintained, stored covered, paint in excellent condition still glossy overall except 1 spot rear door.
Single adult owned, non smoking, shower never used, interior in 10 out of 10 shape. Lots of photos available.  Located in Downey.  Asking price $34999  Listed 11Dec18 (1933)
---
2008 Popular 210 (OH) SOLD
Built on a Chevrolet Express Van 3500 w/6L V8 engine and located in Lancaster, OH.
Excellent condition, 82,400 miles, well maintained.  New Bilstein shocks, new batteries.
Has all standard features including:  Onan Generator 2.8kvfa w/ 148 hours, new flat screen surround sound DVD, CD player.  Backup camera and rearview while driving. 1/2-time oven microwave.  New roof Fantastic fan, AC-Heat pump, propane furnace. 

Macerator sewage system.  Fiamma 11'6" awning, cherry cabinets. Full bath w/hall shower. Two burner range. Electric rear seat makes a Queen bed or 2 twin beds  Additional features on request. Has all books and manuals. No Pets No Smokers. Selling for health reasons.  $48,500. Listed 22Sep18 (1864)
---
2008 RS Adventurous (FL)
Telephone:
(248) 644-8385
Contact email:
nlmandgcm@yahoo.com
2008 Sprinter 2500 chassis, Mercedes 3.0L V-6 Turbo Diesel (pre-DEF), 63,000 Miles, silver paint.
Standard and optional original equipment: Onan propane generator, Tripp-Lite 750 watt inverter, Rear power sofa converts to king bed, Wardrobe & armoire cabinets interchangeable with 2 rear seats, Two front beds for use when rear seats are in place, and Aluminum wheels.
Includes the following upgrades: Samsung 19" TV (digital tuner) and Philips Blu-Ray DVD Player, Nova Kool R4500 compressor refrigerator/freezer, Lifeline AGM batteries (220 AH) with battery monitor, Hugger Cover vehicle cover, Memory foam bed topper, Fantastic Fan upgrade with rain sensor and remote control, and LED interior lights with dimmers. Asking Price: $58,000. Location: Sarasota, FL. 
Listed 22Sep18 (1866)
---
2008 Versatile 210 (NC)
Telephone:
828 329-2956
Contact email:
lyndac@citcom.net
2008 Roadtrek 210 Versitile    $37,500  Good condition/ 142,801 miles/  has all standard features/ new tires/ runs great  2.8 Onan generator-has 403 hours Only two owners with no smoking, and no pets.
Serious inquires only, please, additional pictures available upon request.
Located near Asheville, NC   listed 22Sep18  (1865)
---
2009
---
2009 Agile (CAL) SOLD
Dodge Sprinter, San Diego, Mileage: 40,000, Service records. Equipped with all standard amenities for model year including 3-way refrigerator and generator.
New MICHELIN tires Dec 2016 / 36K miles, Decals and graphics removed for stealth, EZ lift on continental kit = effort reduction system, Silver reflex for all chassis windows (interior), White vinyl

windshield cover (exterior). (2) white water hose with fill spout, Electrical adapter for 50-30 and 110-30.
Screens for rear door, Bathroom sink removed for extra legroom /sleeping/passenger side.  Interior coach lights changed to LED Exterior porch light changed to LED. Price  $62.000.00. Listed 11Oct18 (1879)
---
2009 Popular 170 (CT) SOLD
2009 Roadtrek 170 Popular 6L V8 --  asking   $35,000, very good condition
75k miles, ,  located Southwest CT, Original Owner,  Service records
RT options not visible in pix: folding front seat mattress; home theater; 3 leather seats; side/rear door screens; power rear sofa; radio upgrade. 300hrs genset

Other options added: Alarm system with pager; front doors window tint; window rain/wind deflectors
2018 new Cool Cat, Macerator, and Onan Carburetor; 2016 (60k) new brake rotors/pads. listed 23Aug18 (1825)
---
2009 Popular 210 (AZ - MN)
Telephone:
612.599.2101
Contact email:
margie.walz@gmail.com
Available: Phoenix or MN 

Cherry cabinets and granite.  2 captain chairs - 2 lap seat belts. Rear dinette and front fold out dining. Sleeps 2 - king or twin beds.  Clothes closet and armoire. 6-gal. water heater, internal and external water tanks. Onan generator, awning, trailer hitch receiver, backup camera, navigation system, security system, solar panel, screens. Microwave, cooktop, 3-way power refrig. Fantastic Vent Cover. Since 2015 new macerator pump, audio receiver, brakes, batteries and Michelin Tires (2017).  No television installed, connections available.  140,000 miles. Title clean,
asking $38,250.  

 $36,000. More photos available.   listed 08DEC18 (1932)

---
2009 Popular 210 (WI)
Telephone:
262-565-8307
Contact email:
mapel1616@gmail.com
Chevrolet class B motorhome top of the line 210. 63,000 miles
In excellent shape, fully loaded: Onan generator, fully self-contained, full kitchen, shower, awning, trailer hitch, and backup camera.
Runs great.  Title is clean asking $57,250 or best offer. Will consider all offers. No trades. Must go soon, never seen snow!
Owner lives in Utah, motorhome is in Wisconsin for the summer, Milwaukee area. More pictures available upon request. listed 12Oct16 (1277)
---
2010
---
2010 Agile SS SOLD
Telephone:
321-662-6524
Contact email:
harmon@cfl.rr.com
Freightliner chassis, 23k miles, like new condition, and new Dometic 8501l refrigerator. New pioneer entertainment system w/Apple CarPlay and DVD. New Michelin tires and factory coffeemaker. $69,000. Listed 24Nov18 (1922)

---
2010 Popular 190 (FL) SOLD
2010 Roadtrek Popular 190,  3500 Chevy Chassis 6.0 Liter V8
Travel couldn't be more enjoyable when your fully equipped rig drives and parks as easy as a car.   

This low mileage 60,660 ,well maintained class B has new tires , batteries and a smart Visio TV/ theater /DVD' Convenient full bath with shower and makes king or 2 twins beds.Has back up camera and awning. Microwave, Frig & 2 burner countertop stove.

Located in FL  asking $49,900 listed 28Aug18 adj 22Oct18 (1830)

---
2010 Popular 190 (NY)
Contact email:
ecoholme@gmail.com
2010 RoadTrek 190 Popular, Chevy Express    Buffalo NY
REDUCED! $59,900 to $52,950 . Excellent condition mechanically, interior and exterior, 78k mi, unique custom painted (lots of compliments).  2nd owner since 1/31/2011 (with 8.5k mi.). Reason for sale I bought a 2017 exactly the same model (in background, my 3rd one!)  They are GREAT! Totally self-sufficient, well-designed, luxury camping wherever a pickup can park, no hookups needed. Used as 2nd car. Onan GEN. (only 76hr.), 4 new Michelin LTX M/S tires 5k mi, Accident free, 15-16 mpg, way better than big RX (class A or C). Hitch Hauler carrier on trailer hitch for extra storage/gear, Screen package on side & read doors, and Bully Boy GT all included. Many more options, extras, and pictures are available at; RV Trader 2010-Roardtrek-190-Popular-5005223468, and floor plan at Roadtrek.com site, or from me upon request.   
NADAguides Value Report 11/20/2018 Average Retail $ 52,933. I believe for its condition/equipment I lowered to a very low price and will sell to first responder.  As great as they are, I do not need 2 of them. listed 22Nov18 (1920)
---
2010 Popular 210 (MN)
Telephone:
952-693-1242
Roadtrek Popular 2010, 6.0 L, V8, Chevy chassis.   Color: Sand/Taupe
Minneapolis area.
Contains standard features plus leather seats, power rear sofa converts to two twins or king bed, awning, Onan generator.   37,337 miles.  
In excellent condition.  $65,000.  Can email more pictures upon request.
 Call  952-693-1242 ask for Chuck listed 14Jul18 ext 25Oct18 (1791)
---
2010 SS Agile (AZ) SOLD
2010 SS Agile for sale -2500-Mercedes diesel - mileage- 60,000
18-20 mpg-all standard Roadtrek features. Well maintained (records) -Never used to tow. Never smoked in. Covered when not in use.

$57,900 listed 19Aug18 (1820)
---
2011
---
2011 Advent SS (CA)
Contact email:
Pmccarty7@yahoo.com
Silver Roadtrek Advent SS (similar to IDEAL SS) with ~50K miles in excellent shape.  Short Sprinter chassis, MB diesel, fully equipped with bath/shower, fridge, furnace, water heater
Reclining bench/bed, kitchen, microwave, rooftop AC, solar panels, ceiling vent/fan, LCD TV, antenna, full stereo, awning, power step, Onan propane generator, outdoor shower, trailer hitch, spare tire carrier.  $67K 

$64,900 USD.  Listed 24Oct18 adj 16Dec18 (1890)
---
2011 Popular 190 (CAL)
2011 Chevy Roadtrek 190 Popular 3500, 6.0L V-8
Very good condition inside and out, new Michelin tires.  71,600 miles
 Full bath with shower, sink, fridge, propane water heater, furnace and 2 burner stove, microwave, AC heat pump, TV & DVD player, coffee maker, Onan generator & awning. Rear power sofa and table fold down to queen size bed.  All in good working order.  Always garaged.  All records and manuals.  More photos on request.  $55,000.  Nevada City, California. 
Call or text (530) 615-8790 listed 18Nov18 (1915)
---
2011 Popular 210 (CAL)
2011 Roadtrek 210P (near Sacramento, CA)
18,560 miles. Usual specs for this model, plus solar and new tires.
Excellent condition. $69,000.
Contact  deloresevarts@sbcglobal.net listed 16SEPT18 adj 14Dec18 (1856)
---
2011 Popular 210 (FL)
Contact email:
qtnetwork@gmail.com
2011 Roadtrek Popular 210. 50,400 miles - excellent condition. Located in central Florida
Besides the fantastic amenities supplied by Roadtrek, we have a generator, Continental tire kit, new tires, new in-dash multi-media system et al.
Asking $69,000.  

  $64,900    listed 12Jul18 adj 24Sep18 (1790)
---
2011 RS Adventurous (GA) SOLD
2011 Roadtrek RS Adventurous on a 2010 Sprinter 3500 chassis
Very clean, titled in Georgia as a Mercedes Cargo Van, 73,000 miles
New tires on rear, new front tires with

alignment.  New water and macerator pumps, new propane detector, new house and engine batteries, new media center.  Included is a new StowAway MAX Cargo Carrier - 2nd owner, all records. 

  Additional photos available upon request.
$69,900.00

  $65,900  listed 30ARP18 adj 23Jul18 (#1707)
---
2011 Versatile 170 (FL)
2011 Roadtrek Versatile 170, Chevy Express 2500 4.8L V8 , Silver, 51,000 miles
Our favorite thing about this RV is it's compact size. It can be driven anywhere, easily, by anyone and fits in any regular parking space.
Excellent condition, fully loaded, nonsmokers, one owner, no pets.  New tires in December 2015.  The Versatile features 4 seats at the front. Includes optional portable armoir, 2 bed boards for sleeping a total of 4, RV cover, cargo carrier luggage rack that attaches to hitch, waterproof cargo carrier bag with tie down net. Continental spare tire kit with like new tire.
Asking $59,000 

$55,000.   Located in Miami, Florida  listed 8Jul17 adj 5Jan18  (1484)
---
2012
---
2012 Adventurous (WA)
Telephone:
(206) 734-8604
2012 Roadtrek Adventurous on a Mercedes Sprinter 3500 chassis. 
Very clean, diesel, 32k miles in Seattle WA
New front tires with alignment last year. 2nd owner. 
Asking $72,500 listed 2Nov18 (1900)
---
2012 Simplicity 190 (FL)
Contact email:
stellapup215@gmail.com
 $55,000  CENTRAL FL (FIN. VIA USAA –EASY TRANSITION TO USAA MEMBER) 
4 TO 5 PASSENGER – DEPENDING ON SET UP, SLEEPS 2 – BUNK OR KINGSIZE BED
62,000 MILES – GREAT HIGHWAY CRUISING VAN – 17 TO 18 mpg, (98% HWY MILES)
DRIVE & PARK ANYWHERE, CHEV. 4.8 V8, 6 SPEED TRANSMISSIONS, ALL SYSTEMS SERVICED PER SCHEDULE TO DATE, AMSOIL SYNTHETIC OIL USED SINCE NEW - ENGINE, TRANSMISSION & ONNAN GENERATOR, MICHELIN DEFENDR TIRES NEW @ 51,000 MILES, SPARE TIRE MOUNT; TRAILER HITCH 5,000LBS.; AC/HEAT PUMP PROPANE FUEL  - CABIN HEATER, WATER; 2 BURNER STOVE; REFRIG.- AUTO 3 WAY
MICROWAVE OVEN, VISIO TV & CD, NEW PIONER RADIO & BACKUP CAMERA
AMOUR CABINET (CAN BE REMOVED TO ADD SEAT (2 BOLTS), TWO TABLES – RECTANGEL & CLOVER LEAF
listed 20Nov18  (1917)
---
2013
---
2013 Adventurous RS (CA)
Mercedes Adventurous RS, 36,601 Miles with rooftop solar panels. Please email me at alinelove700@gmail.com if seriously interested and want more information. Excellent condition, took very good care of it. Brand new turbo replaced under warranty. This vehicle is currently in San Diego, California. Asking $82,000. Listed 25Sep18 (1871)
---
2013 Adventurous RS (KS)
43,000 miles. Excellent clean condition, 6 new Michelin tires always stored in heated garage, recent Mercedes service, new storage batteries.  All normal amenities AC, Gen, Awning, first year for the 12/110 volt refrigerator, (much better than propane).   
We purchased this in November 2012 and have enjoyed may great travel adventures but at this point in our lives we have decided to take different directions in travels.
Located in Wichita, KS. $76,750. More pictures available upon request. Contact 316-708-2489. 
Listed 25Oct18 (1892)
---
2013 Agile SS (FL)
Contact email:
lppw@ymail.com
White Roadtrek Agile SS in great condition. Mileage: 25,429. It is fully equipped with all the standard amenities. Also has Cummins ONAN LP generator, continental spare tire, 3 Solar panels and back and side door screens. Two new coach batteries have just been installed. Located in South Florida. Asking $88,500. Serious offers considered. Listed 15Dec17 (1622)
---
2013 CS Adventurous (WA)
2013 Roadtrek CS Adventurous lightly used.  One owner. 32 K miles.  Non-smokers.  Excellent shape.  Light green.  Fully loaded.  Serious buyers only.  $85,000.  Seattle.
Call Rick 206-300-4422  listed 21Nov18 (1918)
---
2013 Popular 190 (OR) SOLD
 2013 Chevy 190 Popular. $63,000.  Central Oregon – Bend area
Excellent condition. 3500, 6.0 L V-8, Silver/Grey, 30,100 mostly highway miles. Generator exercised monthly, 6,000 mi on Cooper tires; 4,600 mi on Bilstein shocks; JVC stereo head unit w/ Apple Car Play and back-up camera; Keurig coffee maker; RV cover; silverware
Cooking was coffee only; showers never used; toilet lightly used; no smoking; no children.

Standard Roadtrek 190 Popular features: Optima Leather seats, Continental spare tire, three-way refrigerator, microwave, macerator, two burner stove-top. AC w/ heat pump, propane heater and water heater, Onan gas generator (2.8 Kw), permanent bathroom (replaces 2nd row lounge seat), screens for side & rear cargo door openings, power rear sofa (converts to twin or king size bed(s)) 19" flat screen TV w/DVD on rotating bracket, manual awning.
 All equipment in good working order  All manuals. Photos on request.  listed 23Aug18 (1824)
---
2013 RangerRT (OH)
Contact email:
whitermoose5@yahoo.com
2013 Roadtrek Ranger RT
Near Cincinnati Ohio. Odometer: 32,500
Has newer radio installed. No DVD player when I bought it last year. Runs great and all systems work. Asking $58,000 listed 3Nov18 (1902)

---
2013 RS E-Trek (IN)
Price:  $87,000
2013 RS E-trek on the Sprinter (3500) Mercedes  Benz van with solar panel, engine generator
    Color: White   Mileage: 18,000 

   Electric sofa/bed; awning; 4 leather seats; Clarion NAV and radio system  and c

olor back-up camera; Diesel; rear double door screen; HDTV/DVD on rotating bracket; interior and exterior LED lights; refrigerator; enclosed bathroom with shower/outside shower.
Winterized and ready to go on new adventures.  Selling due to health. 
Text:  812.322.1984   Email: vikingknarr@hotmail.com   listed 23Nov18 (1921)
---
2013 SS Agile (ON) SOLD
Located in Ottawa, Canada, 2013 Roadtrek SS Agile on a Mercedes Sprinter 2012 chassis, 3.0 litre turbo diesel V6, 35,000km.  All the usual current Roadtrek amenities, plus power sofa-bed, back up camera, built in TomTom GPS, trailer hitch (used only for bike rack), zip-in rear door screen, Onan propane generator (14 hrs). Regularly maintained and well cared for, with Krown rustproofing, Calmark custom cover and new cabin batteries (Aug 2018).  Propane tank and system certified Sept. 2018, vehicle safetied and ready to go for your next adventure. $88,900.00 CDN  listed 20Sep18 (1861)

---
2014
---
2014 CS Adventurous (MI)
2014 CS Adventurous XL, 27,000 mi., Excellent Condition, Mercedes Benz 3500 Chassis, New Alcoa Aluminum Wheels and Michelin Tires(less than 1000mi on them).
Asking $97,500.   Contact Dan  drwolfphoto@gmail.com or 906-869-1113.
 Must Sell soon!  Located in  Marquette, Michigan  listed 5May17 (1425)

---
2014 Popular 190 (NY) SOLD
Contact email:
paige47@aol.com
Excellent condition, all service records and manuals, one owner non-smoker
Standard equipment including the following upgrades: generator, extra single mattress, screen package, solar panels, 22 inch TV, spare tire carrier, 16 inch aluminum wheels, brand new tires,faux leather power sofa, surge protector, RV cover and window heat shields- Mileage 29,000  

PRICE: 59,999 (FIRM) no dealers 

listed 19Aug18 (1819)
---
2014 Ranger (TN)
Telephone:
615-657-9205
Contact email:
dpw.nashville@gmail.com
$57,995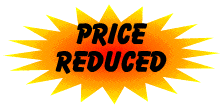 $54,700 (NADA Retail $62,70 as equipped)  Nashville - Still under GM warranty. 33,000 miles. Excellent condition. Great for boondocking ~ 19 feet (fits anywhere, easy to drive and park), 17-20 MPG (lowest operating cost, easy maintenance, high reliability Chevy chassis). Updates include: Sumo Air springs (less sway/smoother ride), Electric fridge (no leveling required), Double AGM batteries (2x life), Onan generator with extra muffler (quiet), Propane furnace and cooktop (saves power), GPS, Back-up camera, TV/DVD/CD, Enclosed bath with shower, Awning, and more.
Enjoyed this van, but simply don't use it enough to justify keeping.
For buyer/seller protection payment must be bank-to-bank wire with transfer of title at bank. No dealers please. Thanks for looking. Listed 27Aug18 Adj 3Dec18 (1828)
---
2015
---
2015 Agile SS (CO)
Contact email:
co2015roadtrek@gmail.com
I've loved my Roadtrek, and now I hope you will too!  All maintenance (including 30K service) by Mercedes. Still under warranty with Roadtrek! Has 2.1L turbo diesel V4 BlueTec with 7-speed transmission. Averages @ 20 MPG and still plenty of power.  Charcoal grey exterior, ebony cabinets, black granite counter tops, "Halo-Leather" grey captain chairs and sofa with platinum distressed inserts, LED overhead cabin lights, and 24-inch LCD TV with DVD surround sound.
EXTRAS!  Luxury chassis pkg. including - 2 additional (4 total) 2,400 watt AGM batteries - 6 volt, 3 solar panels 300W with charging controller, Onan MicroLite HGJBB-LP 2.5KW Generator w/only 24.3 hours, power awning, additional outdoor shower, and Becker Harmon GPS Navigation and backup camera.  A 5000 lb. tow hitch with receiver.
MORE EXTRAS!!  $700 RV Cover, $300 Weather Tech Floor Matts (and OEM carpet floor mats), $830 Michelin Defender MS tires (26,650 miles).
34,000 miles. $94K OBO.  Contact me with serious offers.
Listed 6Nov18 (1906)
---
2015 CS Adventurous (OR)
Telephone:
406-868-4230
Contact email:
gordon.rubard@gmail.com
Price: $101,500 

  $94,000             
MRSP with upgrades is $148,000 2015 Roadtrek CS Adventurous Class B       Located in Bend, Oregon
Excellent condition with only 11,700 miles on the odometer
Features:  Cherry cabinets, Taupe/beige leather upholstery, 7.0 cubic foot refrigerator/freezer, two-burner propane stove, Inverter, 22" Flat Screen TV, microwave/convection oven, Alde heating system (infloor and radiant heating), electric sofa in rear converts into a queen/king sized bed or twin beds, 13'2" Power Awning; Fantastic Fan, Hitch, Bluetooth AM/FM radio, navigation system, 5 year transferable RoadTrek warranty
Added upgrades:Underhood Generator withVoltstart, 240W solar panel and charge control, Ruby Red Metallic Exterior paint, Alcoa aluminum wheels, side and rear screen package  listed 30Jul18 adj 4Dec18 (1806)
---
2015 E-Trek (AZ)
Telephone:
253-988-0649
All Electric. Built on a Late 2015 Mercedes-Benz Sprinter Chassis. $120,000
Low Mileage:  All Open road: 26,756. Currently extra chairs are removed (seats 5) to accommodate two additional storage cabinets. The 2 extra Captain's chairs as well as cabinets are included in price.
Selling ONLY due to circumstances beyond our control. Love this machine.
Located in Quartzsite, AZ. But will deliver under the right circumstances.   Listed 22Oct18 (1887)
---
2015 E-Trek XL (FL)
Contact email:
rxhair@yahoo.com
2015 E-Trek XL asking $98,000 OBO  Orlando, Florida

34,589 Miles, excellent condition, seats 7 with beautiful dark gray interior. 3500 Mercedes Benz diesel chassis with 4 Captain's chairs and all electric including solar panels. Extra Long for more room and comfort.
Still under Manufactures Warranty. Never been smoked in and all Hwy. miles. Selling due to job change. I have many more photos if interested. listed 2Dec18 (1929)
---
2015 Popular 190 4WD (FL)
Telephone:
9546588144
Contact email:
fyremandan63@yahoo.com
$83,999. Less than the dealers are selling older ones that are not 4WD!
Second owner according to the Carfax, (copy and a lot more photos available upon request). As I've never seen a factory built 4 X 4 ROADTREK 190 before, I had to buy it. Perhaps bit off more than I can chew.
Please come take this GREAT CONDITION, GREAT LOOKING and GREAT RIDING 4WD ROADTREK off my hands. Please use email or text as I may not answer calls lest I know you. Also, I'm an observant Jew and not permitted to reply from Friday 3:30 through Saturday 8:PM because it's the Sabbath. Any incoming communication will be responded to after Saturday 8pm. PLEASE, I don't need nor can afford ANY help from marketing firms. Ormond Beach. Listed 26Nov18 (1924)
---
2015 SS Agile (WI) SOLD
V6 Diesel engine, 10,600 miles. It features the under-hood generator and solar panels with the lithium batteries, so you can run your AC off the grid along with a rear power sofa that converts to a King size bed.
This RV also features a bathroom and shower, galley granite countertops with a sink and gas stovetop with a convection oven / microwave. The 3.6 cubic refrigerator is AC DC without the need to be level.


Other features are an additional outdoor shower and Becker Harmon GPS Navigation and back up camera, 24-inch LCD tv with DVD surround sound as you travel.
$95,000. New Berlin, WI. Listed 29Aug18 (1833)
---
2015 Versatile 170 (TX)
Contact email:
lynstamper@aol.com
2015 Roadtrek 170 Versatile. 
Brown exterior, tan leather, cherry cabinets.  34,000 miles.  Excellent condition.  Under hood generator.  Screen kit for side and rear doors.  New rear shocks.
 Asking $74,500. 

 $72,900  Located in Brenham, Texas. listed 30Aug18 adj 6Dec18 (1835)
---
2016
---
2016 CS Adventurous (CAL)
Telephone:
(415) 816-9370
Contact email:
davidcwhitney@gmail.com
15K miles.  Mercedes Sprinter 3500 chassis with turbodiesel 3.0L and MB luxury package.  Chassis and house still under warranty.  Tan interior with 3 swivel seats, center bath and electric rear couch that converts to king bed.  Has the very expensive E-Trek solar option, Alde heating, induction cooktop, aluminum wheels, 24" TV.  Includes all weather floor mats, interior and exterior window shades, wheel covers and more.  Gently used, almost flawless. $89,000. Listed 14Dec18 (1934)
---
2016 CS Adventurous E-trek (CAL)
Contact email:
clovisfire40@yahoo.com
CS Adventurous with E-trek package. Low miles 29,967. This Van is made for Boondocking with the EcoTrek 800 Lithium Power Modules, Solar panel including 470W solar panel and charge controller. Stove - Induction:  110V flush mounted induction cooktop. Volt Start Autostart Battery Protection Technology. 2 x 2500-Watt Power Inverters. GPS Navigation with back up camera. (Added) Verizon signal booster. This Van has no propane so no worries about filling up or running out. This Van comes with Roadtrek's famous radiant heating system which runs off your diesel tank or electricity.
This Roadtrek still under no hassle 6-year full warranty end in 2022. Located in Clovis. Asking $125,000. Listed 5Dec18 (1931)
---
2016 Popular 190 (AZ)
Chevrolet Express 3500, 27,000 Miles, both factory warranties apply. Original owner and have maintained my van meticulously with all maintenance receipts. Major options include the EcoTrek 400 AMP hr lithium power modules, 200 W solar, Onan MicroLite (2.8 kW) generator, and factory screens for side and rear cargo doors.  Many other options. Charcoal grey ext/tan leather int. Everything works and is ready to use. $80,000. Located in AZ.  Call 781–789–0632 and please leave a message. Listed 16Dec18 (1935)
---
2016 Popular 190 (IL)
Located near Springfield, Illinois with 15,266 miles.  Like new! Nonsmoker and no pets.  Charcoal Grey with Platinum Leather Interior. Still under Roadtrek warranty
Many Options. Too many to list. On a 2015 Model 3500 extended van Chevrolet chassis with heavy duty towing, navigation, power window etc., AM/FM Sirius radio etc.  Generator with 2500-watt invertor/convertor/charger and 2 solar panels with charge control and 4 6V AGM batteries.  King size rear bed or 2 twins, power sofa, and much more.

Sell for health reasons. Asking $85,000 

 $80,000. Contact ldbeaty@frontiernet.net. Listed 27Oct18 Adj 4Dec18 (1893)
---
2016 Popular 210 (FL) SOLD
2016 Popular 210 for Sale     Located  Fl
Dark grey color.  Must sell due to retirement changes. 

The van still has new Roadtrek warranty. There are very few of this model and year available in the US.  Beautiful, like new with only 4,444 miles.
The paint has a protection applied by dealership where unit was purchased.
Asking  $94,000 

$89,000
   listed 16Jul18 adj 27Sep18  (1793)

---
2016 Zion (NJ) SOLD
Year: 2016
Make: Roadtrek
Model: ZIONL
Location: Cranbury, NJ
Mileage: 6,300Original list price $103,000, Sale price: $76,000

Includes solar panels on top for your total boondocking experience. Features straight-across bench. Charcoal wood furnishing. Power steps, power awning. Mint condition.
We had custom-made fleece seat covers made that we'll include.  listed 6Jul18 (1774)
---
2016 Zion SRT (FL)
Includes 2 solar panels. AGM battery. Charcoal wood furnishing. Power steps, power awning and screen package. Dodge Promaster. 20 ft long.  Changed jobs and can no longer travel. $70,000. 32,500 mi. Brooksville, FL. Contact: 615-517-5035 or smilingshannon@gmail.com. Listed 9Sep18 (1846)
---
2016 Zion SRT (VA)
2016 Roadtrek Zion SRT on 2016 Dodge Promaster chasis. 6 Cyc. 3.6 L.  Charcoal gray.   8,200 miles.  Non-smoker and no pets.  Ecotrek recently upgraded at the factory this summer and 2nd lithium battery installed.  New sidewall panel installed with additional battery.  Microwave new.   Side drainage door modified at factory for easier access.

It has an outside shower, sleeps 2, and automatic slide out steps.    Power awning.  Included screen for back door open sleeping.   Full radio package, bluetooth, backup camera.  Under warranty.  Owner recently relocated across country from beach community to mountain community and not using as much. The RT is currently in Charlottesville Virginia.  I prefer email contact (escherz37@gmail.com)  or call home phone 714-964-0717. Listed 17Nov18 (1914)
---
2017
---
2017 Popular 190 (CAN) SOLD
2017 Roadtrek 190P. Chevy V8. On board generator, surge protector.  21,000 kms at time of ad. Extra electrical chord and amp reducers.

Thule 4 bike swing away rack. Diamond Cote Body and fabric protector with mouse guard. On Star available. Satellite Radio available.  In dash GPS. 
Price: $104,500.00 Canadian  listed 16Aug18 (1815)
---
2017 Popular 210 (MS)
2017 Roadtrek 210P in Jackson, MS $109,000.  $157,000 MSRP (INCLUDING $2000 DESTINATION CHARGE)
Captain's chair, Folding mattress to sleep 3rd person
No RV type stickers or badging advertising it as an RV, Never smoked  in, Never rode with pets
Brand new Roadtrek floor mats so buyer has that new car experience! (paid $575 from Roadtrek)
All removable cushion covers will be dry cleaned and bathroom will be steam sanitized before transfer to new owner.

6-year transferrable Roadtrek warranty from October 2016. I am a private seller selling my own rig. Fridge and bathroom mirror still have the plastic protection applied; still has that new car smell! 
The most battery that can be stuffed into a 210P and 30,000 btu of 12v battery-operated air conditioner perfect for southern travels! This silver ice Roadtrek 210 Popular has all the standard equipment plus the following options:

800 Amp Hour Ecotrek lithium batteries, Underhood Generator, Low Idle 100A Charge upgrade, Volt Start
30,000 btu Undermount Air Conditioner (nearly 2 1/2 times the cooling power of standard factory option)
Dinette (2 twin beds which convert to king size bed; allows for much more storage than electric couch)
Don't hesitate to inquire; I'm ready to make a deal! email brian@mostelectric.com   listed 16Oct18 (1882)
---
2018
---
2018 Popular 210 (WI)
$106,000 (MSRP $137,752), approximately 2,000 miles, and never smoked in/no animals. No RV type stickers or badging except for 210 Popular. It is currently stored in a heated warehouse. It has not been winterized, and all systems are available for testing.
Transferrable 6-yr warranty with approximately 5 years left. Options added (2) 100 watt solar panels, 4 6volt AGM batteries, the underhood generator, and volt start, side and rear screen package, Continental tire kit, and a 12 volt TV!
Special modifications made with help from Jim Hammel, CEO of Roadtrek: Power sofa removed and replaced with two custom power sofas, custom wood table with pull-out laptop tray, 4 additional 110 outlets, floor mat, and Weeboost!
I'm selling the Roadtrek because work is preventing me from going on the road. I'm the creator and admin of the Roadtrek Chevy owners Facebook page which has been very helpful in learning how to maintain the vehicle.
Contact me at tracysbeans@gmail.com or 920-498-0926 for lots more pics and with any questions
! 
Listed 18Dec18 (1936)
---
Accessories FOR SALE
---
Item: 3 little windows and sealing gaskets (CAL)
Contact email: andrewstelzer@gmail.com
Details:
3 little windows and sealing gaskets--BRAND NEW ---1992-era Dodge (Bay Area, CA)
I ordered these from RT last year, but when I brought them to my local auto glass shop to install, they decided to use their own materials. So they are absolutely brand new--receipts & instructions available. I think they should fit Dodge RoadTreks from years up until 1994.
3 windows, 18 feet of rubber molding (6 ft per window). $325 including shipping to US address (I paid $326.12 total). Discount for pickup in Bay Area, CA. Listed 5Nov18 (1904)
---
Item: Clover Leaf Table-free (SC)
Contact email:
jcampbellsoup@yahoo.com
Details:
Free "clover leaf" table from a 1994 Chevy 210 Popular.  It is in good condition for its age and please
note.....the mounting hardware and table pole are not included as we have used these items on our new custom table.  The table is only available for local pickup in the upstate of South Carolina.  We are not far from I-85 in the Anderson county area. We would love to re-home this heavy duty table.  Thank you. Listed 22Aug18 (1823)

---
Item: Fantastic Fan
Contact email:
opcartmell@suddenlink.net
Details:
New, in-box Fantastic Fan for sale. It is a model 1250 which includes a reversing switch. This was purchased for our Lions Club in error; we needed a 110-volt fan instead of 12 volt. The seller would not take the fan back claiming it is a non-returnable electrical part. Would like $100; negotiable. Listed 10Nov18 (1907)

---
Item: Roadtrek Trailer (IL)
Contact email:
powerad@comcast.net
Details:
Roadtrek Trailer for sale. Custom made. A little rust on it.
$850. Chicago.
Listed 28Sep18 (1872)
---
Accessories WANTED
---
Item: 1994 Roadtrek Wheels
Contact email: Sailorum@telus.net
Details:
Looking to buy wheels with Rams head for 1994 Roadtrek 190
Ontario Canada. Listed 20Sep16 (1862)
---
Item: 1999 Dodge entrance step
Details:
Drivers folding entrance step (Sewer drain cover) for '99 Dodge 190 Popular.
New, used or even minor damaged ok.
239-994-0908, gman442@gmail.com    listed 12Sep17 (1546)
---
A message from Roadtrek Motorhomes Inc.
For anyone who has purchased a used Roadtrek, please make sure you have registered it with Roadtrek Motorhomes. This is required for product safety recalls and other communications from the factory. Please forward the following information to sales@roadtrek.com or to (toll-free) 888-ROADTREK (762-3873): Name, Address, City, State/Prov., Zip/Postal Code, Phone, email, & last 8 digits of your Roadtrek's VIN (Vehicle ID Number). Thank you and happy Trekking.
 ==============================================================
1-0 Dealers are a part of our Group
We have Member/Dealers who have some great new and used Roadtreks.. 
They are a part of our group, so take a look below at their
ads
.
---
1-2 Sunshine State RV's (FL)
Telephone:
352-538-0010
Contact email:
Nick@sunshinestatervs.com

HERE ARE MULTIPLE ROADTREKS OFFERED BY SUNSHINE STATE RV'S.  THEY REALLY INVITE YOUR ATTENTION. 
LOOK FOR PRICE CHANGES FOR MANY OF THESE 
See even more at: www.sunshinestatervs.com/

==========================================
2016 Roadtrek CS Adventurous | $109,950
 https://sunshinestatervs.com/inventory/product/2016-roadtrek-cs-adventurous/
===========================================
 2015 Roadtrek 190 Popular | $72,950
https://sunshinestatervs.com/used_inventory/product/2015-roadtrek-190-popular-166836/
 ==========================================
2009 Roadtrek 210 Popular | $65,950
https://sunshinestatervs.com/used_inventory/product/2009-roadtrek-210-popular-128836/
 ==========================================
2008 Roadtrek SS Agile | $64,950
https://sunshinestatervs.com/used_inventory/product/2008-roadtrek-ss-agile/ 
 ==========================================
2002 Roadtrek 190 Popular | $24,950
https://sunshinestatervs.com/used_inventory/product/2002-roadtrek-190-popular/
==========================================
 We also have several new models at https://sunshinestatervs.com/new_inventory/
 =======================================================
END OF SUNSHINE STATE RV'S ADS             Updated 8/15/2018 (1308) 
___________________________________________________________________________________
---
1-4 FRETZ ENTERPRISES (PA)
Telephone:
215-723-3121

HERE ARE MULTIPLE ROADTREKS THAT FRETZ ENTERPRISES OFFERED. THEY REALLY INVITE YOUR ATTENTION.  
 JUST CLICK ON THE LINK FOR THE RT YOU ARE INTERESTED IN (BELOW) FOR MANY IMAGES AND FULL DESCRIPTIONS.
LOOK FOR PRICE CHANGES FOR MANY OF THESE
All are at Fretz Enterprises, Inc., 3479 Bethlehem Pike, Souderton Pa 18964   www.FretzRV.com
==========================================
2014 Roadtrek Simplicity Class B Motor Home Stock no. 12084 $69,999.00
http://www.fretzrv.com/Page.aspx/diid/10260107/list/InventoryList/pageId/16963/view/Details/inventory.aspx
==========================================
2017 Roadtrek Simplicity class B motor home Stock no. 12694 $69,999.00
http://www.fretzrv.com/Page.aspx/diid/10260107/list/InventoryList/pageId/16963/view/Details/inventory.aspx
==========================================
2015 Roadtrek 170 Versatile class B motor home Stock no. 11362 $77,499.00
http://www.fretzrv.com/Page.aspx/diid/9033085/list/InventoryList/pageId/16963/view/Details/inventory.aspx
==========================================
END OF FRETZ ENTERPRISES ADS updated 8Feb17(1291)
---