Roadtrek International - Roadtreks for Sale
Want to place an ad to sell your Roadtrek?
Keep your ad concise and not like a sales brochure.  Look below
for some examples and do not be overly long.
EMAIL us your ad request. Include: model, year, condition, location and price. Your ad will run 3 months.  You will need to renew before the 3 months is over or your ad will be removed.   You may include ONE picture.  This page is provided as a service to Roadtrek International Chapter and friends, and so is carried at no charge. NOTE: Many buyers already know about the Roadtrek standard features, but be sure to mention any additions, factory options, improvements, or replacements you have had done. Also, list all the ways you'd like to be contacted about your ad.  YOU DO NOT HAVE TO BE A MEMBER OF ROADTREK OWNERS GROUP TO HAVE YOUR ROADTREK LISTED. THIS SERVICE IS OPEN TO ANY INDIVIDUAL.  GOOD LUCK!
CLICK HERE or use webadmin@roadtrekchapter.org to send us your ad request.
We assume no responsibility for any ad placed on the Roadtrek website. Ads are free and come from anyone wishing to sell a Roadtrek, whether they are a member of Roadtrek International or not.  As such we have no way to verify the claims made by an ad written by the seller.
SCAM ALERT     
ATTENTION!!
ATTENTION ALL SELLERS!! Be aware of those attempting to buy your RV under false pretenses using the so-called "Nigerian Scam". Please refer to www.carbuyingtips.com/nigerian-scams.htm for more information.
The best policy is not to respond to this kind of offer. However, you may choose to meet the buyer at your bank, with an officer present if you have reason to believe the offer to buy is legitimate. A real buyer likely will not mind doing this, but please use caution in any event.
Scammers usually will only contact sellers by email. Consider listing your phone number if appropriate.
NOTE- A CASHIERS CHECK ISN'T ALWAYS A SECURE PAYMENT - involve your banker.
Tom, Leslie & Hank - Chapter webmasters, RT owners & members of Roadtrek International
Contact us to place an ad:  webadmin@roadtrekchapter.org 
Attention potential buyers
The following listings are provided, at no charge, as a service by Roadtrek International Chapter, FMCA. It is a listing service only and all claims of condition, features, drivability and operational status are made solely by sellers. Prospective buyers should exercise the same cautions as they would when contemplating the purchase of any other vehicle.
Current Newsletter Listings
Please see the Roadtrek International newsletter.  It is our member's newsletter and has information on our group and its activities. 
Each current newsletter linked on our Home Page is open to all viewers.
Current Newsletter is accessible from the main page

Roadtreks are advertised in the above newsletter that are not on the website.
 Consider buying a Roadtrek and join our Roadtrek FMCA Chapter Owners Group.
==================================
---
Start of Website listings
________________________________________________________________________________________
---
1992
---
1992 Dodge Independent 190 (SC)
It's had a ton of cosmetic and mechanical upgrades, new all-terrain tires and is in great condition. Ready for the road. Complete list sent upon request. Asking $16,300. Rig is located in Lexington, SC. More pictures available upon request. Contact Harriette at: hpmoultrie@gmail.com.  Listed 15Jan19 (1954)
---
1993
---
1994
---
1994 Popular 190 (NC)
Contact email:
Shegal0724@gmail.com
1994 RoadTrek 318 Dodge Ram Popular 190 asking  $9,999

206K miles.  Has Good Bones but cosmetically it needs refreshing.  Clean interior.  AC, Fridge, Microwave, Propane Stove, toilet, all work.  New AM/FM/CD/remote/custom built console.   Good Tires.  Rebuilt transmission, new brakes in 2016.  Numerous other repairs sent on request. 
No known mechanical problems except the fuel gauge does not work.  Awning needs someone who knows how to operate.  Running board on passenger side is damaged  listed 3FEB19 (1967)
---
1996
---
1996 Dodge Versatile190 (CAL)
1996 Dodge 190V   B3500 318 engine. 36,000 miles.  $20,000
I have owned this for almost 3 years but have not been able to use it as much as anticipated.  Too many grandkids!  It is in excellent shape, all systems work, no leaks or rust.  Added steering stabilizer, LED interior, rear view camera. Please contact by email
amerling@gmail.com   West coast vehicle, San Diego listed 6Jan19 (1948)
---
1997
---
1997 Popular 170 (TX)
Contact email:
pdevin310@gmail.com
1997 Dodge, 170 Popular - 124,000 miles - great condition inside, a little rough on outside, everything works well except not sure about water heater. Mechanic says "it's a great vehicle - it's got at least another 100,000 miles to go."  Steering stabilizer, new shocks, new transmission 1k ago.
$14,900  Austin, Tx listed 3Feb19 (1965)
---
1998
---
1998 Versatile 200 (FL)
Nice shape. Chevy 350. New engine A/C, starter, water pump, shocks. Runs smooth on new Michelin tires and re-balanced drive shafts. 4 passenger, dines 4. Full double bed with Dream mattress. Stereo, air and furnace controls at bedside.  New 3-way automatic 4 cu. ft. fridge/freezer-warranty till 7/2022.  New cabin water pump. Newer marine-grade microwave. Full galley. Full head with indoor and outdoor showers. Propane HWH and furnace. Back-up camera.  Full awning. Draw-Tite hitch. Custom rear-mounted spare tire frees up even more bin storage.  Body is very good. Many more photos available.   139 K miles, $16,500 

 $15,500.   wkosborn@cass.net,  phone or text: 419-290-5535. Listed 26Nov18 Adj 15Jan19 (1926)
---
1999
---
1999 Versatile 200 (AR)
Telephone:
479-430-2858
Contact email:
cultdoctor@gmail.com
Price $26,995, 61,009 miles. VERY clean with a new engine, tires, AC, and batteries. Comes w/all OEM options. Everything works perfectly and ready for cross-country trip. Includes MaxxFan Deluxe w/remote, flat screen, in-dash Bluetooth, much more. Lots of interior upgrades. Open to partial trade. Location Springdale. Listed 12Feb19 (1971)
---
2000
---
2000 Popular 170 (PA)
Contact email:
nvwikiwiki@yahoo.com
Millage 113690. Located in Waynesboro, PA. In good condition.
Alarm system, Onan generator, Suburban 16,000 BTU furnace, A/C 7,500 BTU, Dometic refrigerator (propane/electric/DC).
New Marina Battery 12/2018, Brakes and calipers 2018, Engine battery 2018, Asking $18,000. Listed 12Feb19 (1972)
---
2001
---
2001 Popular 170 (NC)
Telephone:
252-933-0318
Contact email:
degreenwald@gmail.com
Dodge Ram 2500, white with blue trim. 131,470 miles. Usual Roadtrek features inside and out. Towing package. No smoking owners, no pets. New: cooking stove, coach battery and sewage hose. 
Many trips to come with this reliable Dodge engine. Located 2 hours east of Raleigh NC in New Bern NC. $17,000. listed 17Nov18 (1913)
---
2002
---
2002 Popular 200 (FL/ME)
Contact email:
mbourret@gmail.com
Chevy Roadtrek, @ 71,000 miles. 
Have replaced: water pump and blower motor/resistor, circuit board on generator and added resonator, coach battery to increase output to 216 amps, stock am/fm radio with Pioneer AVIC 5100NEX and GPS with back-up camera, rear speakers, and rear window and resealed rear side window.
Recently greased front end and lubed rear end, transmission and engine oil all with Synthetic Amsoil. Fully functional TV/DVD with cable/antenna hook up. Tires are in very good condition. Plenty of storage. Fully functioning awning. Furnace, hot water, refrigerator, water pump all working well. Towing setup. 
Rides like a dream -- very dependable. Can be seen in Nokomis, Florida through April 1st, in Maine after that.  $29,000 —Cash Sale. Listed 15Feb19 (1973)
---
2002 Versatile 190 (CAL)
Contact email:
patrickt17221@gmail.com
2002 190 Versatile Chevy 3500, low mileage, 44K miles. Asking $28K.
No pet, no smoke, Onan generator, self contained: microwave, water, electric, LP gas, stove, furnace, refrigerator, house battery, trailer hitch, portable macerator pump, etc...      listed 31Jan19 (1964)
---
2002 Versatile 200 (NV)
Telephone:
702 789 9706
Contact email:
denie@thecream.com
2000 Roadtrek Versatile, 50,332 miles. 8000 miles since full rebuild.
Located in Las Vegas.
Less than 8,000 miles since a total mechanical rebuild.           
From a new radiator to the rear spring bushes, everything. New steering, steering box with damper, all suspension parts. Everything that could be replaced was renewed.
The motor was striped, checked and reassembled with uprated fuel injector system as per GM service bulletin. Its fitted with low profile M / S wide tires on 20 inch mags. Genie serviced with new carb.
Comes with awning surround to make an outside room. It's mechanically new and perfect in every way, as is the interior and exterior. Fitted with trailer brake controls. Only reason for sale is that we need a bigger one to pull our race car trailer.
   Contact seller if you wish to see more pictures  listed 20Dec18 (1938)
---
2003
---
2003 Popular 200 (CA)
Contact email:
sacredgrdn@gmail.com
65,000 mi; good condition. Tires still have a lot of life, Chevy chassis, will provide more pictures if asked.
Very comfortable and nice inside. Front seats swivel for seating at a table that is removable. 
Standard fully contained van. Located in Chatsworth, CA
$29,000 or b/o. listed 02nov18  (1899)
---
2003 Popular 200 (FL)
73,300 miles transferable end to end warranty always garaged excellent tires new or almost new: A/C, transformer, windshield, curtains.  Well maintained inside and outside.  New front brakes.  Overall in excellent condition, everything works well. Has spare tire mount and receiver. Comes with full tank of propane.  Has Armoire with custom shelving.  CALLS ONLY, PLEASE.  305-928-9259 Located Key West. Listed 29Nov18 (1927)
---
2003 Versatile 190 (ME)
Telephone:
207-415-1845
Contact email:
aford@maine.rr.com
Built on a Chevy Express 3500 chassis and has the strong 6 liter engine. It keeps up with traffic on the steepest hills.  This has less than 57,000 miles and there's no rust. The Onan generator has less than 35 hours. 

The price is $36,800 

$34,900.  Located: Portland, Maine.
Listed 17May18 adj 15Nov18 (

1723

)
---
2004
---
2004 Popular 190 (FL)
Telephone:
Canada: 450-652-6870 -- USA: 352-530-0661
Contact email:
chantalbreton77@videotron.ca
New ones cost over $150,000. !!! Asking $37,999  Beautiful Roadtrek 190 Popular in excellent condition. 102,000 Miles. Chevy 3500 chassis with a V8 engine. Very well maintained and it shows. This is a jewel. Runs like new one!
Fantastic Fan! Exterior paint is in excellent condition, always stored inside. Interior is clean and in very good condition. NO CARPET !!! Non-smoker. Awning. Onan generator with 92 hours, roof A/C, fully equipped kitchen (microwaves, fridge & freezer, stove), toilet and shower, rear king size bed, flat screen TV with DVD player and more...  There are no mechanical issues. Tires look like new with at least 90% tread remaining. DOT 3015. This RV has been inspected, cleaned, serviced.  Located 45 minutes North of Orlando, Florida.   listed 3Feb19 (1966)
---
2004 Popular 210 (NJ)
Telephone:
2158926708
Contact email:
Jon.wire@hotmail.com
Replaced Dometic Refrigerator  with high efficiency Isotherm unit.  Generator has 72 hours.  Recent fluid change on all systems.  Located in Tuckerton.
64,000 miles.  asking $32999 obo Listed 1/27/2019 (1962)
---
2004 Versatile
Telephone:
205-283-5996
Contact email:
danlmoultrie@gmail.com
2004 Roadtrek Versatile for Sale!

-Low Miles , Brand New Tires, Shocks, and Etc.
-Custom Insde, -High Efficiency Refrigerator
-Stereo Equalizer System
-Set up w/ Wynguard Satellite TV System
-High Efficiency Sealed Battery for Accessories and Generator Starter
-Has always been stored inside
-Perfect Mechanical Condition & Appearance
-No Wrecks, Smoking, or Pets Ever!
And SO Much More!

Call for More Details!
danlmoultrie@gmail.com
 condition: Like New
location: AL; Birmingham, AL to be specific
price: $34,500  listed 07Feb (1969)
---
2005
---
2005 Popular 190 (FL)
Telephone:
727-418-1495
Contact email:
tomsch23@aol.com
Built on a 2004 Chevy 3500 Express chassis; American aluminum racing wheels; 98,000 highway miles; excellent condition; clean; no smoking; easy to drive, maneuver, and park.
Self-contained with: water, electric, LP Gas; 3-way refrigerator; microwave oven; 2-Bruner stove top; 19" television; Onan generator; furnace; air conditioner; roof vent; E-zee Lift for spare tire; trailer hitch with heavy duty bike rack: removable hardwood flooring.

All manuals and service records included.   $33,500 

$29,850. Cash or money order. Clearwater, FL. Please, serious inquiries only. Listed 24SSep18 Adj 3Dec18 (1870)
---
2006
---
2006 Popular 210 (FL)
Telephone:
813.399.4960
Contact email:
mwaldbart@hotmail.com
Includes All Standard Options. ~95,000 mi. Plus New or Up Graded furniture, fixtures and equipment.
Custom exterior hood bug bra, exterior sun shield, and new: rotors/brakes, Michelin tires, Monroe Shocks, and exterior storage box slides/pan/frames. Custom interior overhead cab window sun shields.
New items include; Pioneer a/m f/m radio & CD, digital TV antenna/receiver, carpet, GM factory driver/passenger floor mats, couch motor, A/C, refrigerator, microwave/convection oven, water pump, macerator, 1200 Inverter/charger, and house batteries.

Add on GPS and rear back up camera, custom shelf and cloths hanger at 3rd seat location. NADA Book Value $54,000 - Asking $48,000 OBO. Listed 9JHan19 (1950)
---
2006 Popular 210 (KY)
Telephone:
502-376-0452
Rare find, ALWAYS GARAGED.  Exterior looks like new.  Interior also in great shape.  No rips, tears or leaks.  No pets, no smoking.  Interior lights updated to LED.  Clean CarFax we can provide.  Approximately 62,000 miles.  All Chevy maintenance performed at recommended mileage.  Transmission fluid changed at 50,000 miles.  Front end just aligned.  Synthetic oil in engine.   Approximately 250 hours on Onan generator.  Only 5 hours on generator since oil/filter change. Previous owners did not "use" generator, they simply ran monthly to keep in good working condition.  The only reason we are selling is we cannot park at our home due to HOA restrictions.
In addition to standard equipment, all in fine condition, the unit has the following: Brand new stereo/CD player with backup camera.  New DVD player.  Winegard Roadtrip satellite, all you need is a DISH receiver to watch satellite when traveling.  
 $54,000.  REDUCED $51,500.  Located in Louisville, KY.   listed 25Oct18 adj 16Dec18 (1891)
---
2007
---
2007 Popular 210 (FL)
Telephone:
850-212-0325
Contact email:
comfortpet1@yahoo.com
We have a lovely 2007 Roadtrek 210 Popular for sale. It's in great condition!
It has a new generator, new refrigerator and new house batteries as well as recent tires. We are asking $51,250. Everything works and is in like new condition. There is some damage to the ground effects in the rear...
No accidents and we are the second owners. It has 76,000 miles. It's fantastic for hurricane evacuation, generator use and for holiday travel! listed 4Nov18 (1903)
---
2007 Popular 210 (OK) SOLD
Chevrolet Express Chassis with 6L-V8 gas engine in very good condition – $41,500
All standard 210 options in good working condition ... New cabin batteries (Duracell GC2), New Chassis Battery (Wal-Mart Maxx 124R), New Tripp Lite Inverter/Charge & voltage regulator, New Michelin Defender LTX 245 x 75R16 Tires (< 2000 miles)
Additional Equipment – In-Dash Pioneer AVIC-D3 DVD/CD Multimedia AV Navigation Server, KVH Model A7 low-profile Satellite w/Direct TV Receiver, Hornet Model 745T Vehicle Security System, Memorex DVD/CD Cabin AV 8 speaker system with Samsung LCD Flat Panel display.

Ezee-Lift Spare Tire lift assist system for easy access to rear doors, 3rd seat replaced with removable 3-shelf pantry storage cabinet (3rd seat still available, if needed). Meticulous maintenance at the same local Chevrolet Dealership by current & original owner with quality material like Mobile 1 Synthetic, have kept 'Roadies' 123,000 miles in tip-top working condition . Current location is Adair, OK.
Additional pictures available upon request.  Listed 06DEC18 (1844)
---
2007 RS Adventurous (MT)
Telephone:
317/270-8027
Contact email:
brodus66@gmail.com
2007 Roadtrek RS Adventurous - Sprinter Chassis  $48,000. 
Located in Great Falls, MT - delivery options may be available

2.7 liter Mercedes 5-cylinder Diesel engine. Serviced with Amsoil synthetics.  Almost 16,000 miles around US this past year getting 23-26 MPG.  This engine has an odometer reading of 141,500 miles, and is reputed to be good for a "million" miles.  3rd owner of one year and "I'm movin up."

All factory options, plus:  Screens for cargo and side door - receiver hitch - coffee maker - built in 2 bar hanging clothes racks - customized closet shelving -

NEW...Inverter -Transfer switch - Heater thermostat - Alternator -  Voltage regulator - Signal relay switch - Serpentine fan belt - Fan belt tensioner - Two 6 V deep state batteries - LED lights - Bose speakers
Only 17,000 miles driven on 90,000 mile Michelin tires. listed 9Jun18 ext 16Feb19 (1751)

---
2007 Versatile 190 (NY)
Contact email:
reynolds1979@hotmail.com
Chevy with attached stowaway2 cargo carrier. Sleeps four with all the pads needed. Also comes with tire carrier and tire and hardware for attachment. Everything works fine 19 in tv with DVD player, microwave and custom alum. window covers for front windows. More pictures available upon request.
Price is $50,000.00 and mileage is 44,000. Listed 17Sep18 Ext 14Dec18 (1857)
---
2008
---
2008 Popular 190 (CAL)
Contact email:
sepudo@gmail.com
ORIGINAL OWNER Chevy 3500 chassis V8 Gas.  96k miles of long trips, never short city trips. Have all original paperwork and documents from dealer.   All systems in top working condition
LP gas tank, air conditioner, furnace, ALL standard road trek equipment MINUS TV AND GENERATOR,  newer Tires. Never had any issues mechanically, always dealer maintained, stored covered, paint in excellent condition still glossy overall except 1 spot rear door.
Single adult owned, non smoking, shower never used, interior in 10 out of 10 shape. Lots of photos available.  Located in Downey.  Asking price $34999  Listed 11Dec18 (1933)
---
2008 RS Adventurous (FL)
Telephone:
(248) 644-8385
Contact email:
nlmandgcm@yahoo.com
2008 Sprinter 2500 chassis, Mercedes 3.0L V-6 Turbo Diesel (pre-DEF), 63,000 Miles, silver paint.
Standard and optional original equipment: Onan propane generator, Tripp-Lite 750 watt inverter, Rear power sofa converts to king bed, Wardrobe & armoire cabinets interchangeable with 2 rear seats, Two front beds for use when rear seats are in place, and Aluminum wheels.
Includes the following upgrades: Samsung 19" TV (digital tuner) and Philips Blu-Ray DVD Player, Nova Kool R4500 compressor refrigerator/freezer, Lifeline AGM batteries (220 AH) with battery monitor, Hugger Cover vehicle cover, Memory foam bed topper, Fantastic Fan upgrade with rain sensor and remote control, and LED interior lights with dimmers. Asking Price: $58,000. Location: Sarasota, FL.
Listed 22Sep18 ext 30Dec18 (1866)
---
2009
---
2009 Popular 210 (WI)
Telephone:
262-565-8307
Contact email:
mapel1616@gmail.com
Chevrolet class B motorhome top of the line 210. 63,000 miles
In excellent shape, fully loaded: Onan generator, fully self-contained, full kitchen, shower, awning, trailer hitch, and backup camera.
Runs great.  Title is clean asking $57,250 or best offer. Will consider all offers. No trades. Must go soon, never seen snow!
Owner lives in Utah, motorhome is in Wisconsin for the summer, Milwaukee area. More pictures available upon request. listed 12Oct16 (1277)
---
2010
---
2010 Popular 190 (NY)
Contact email:
ecoholme@gmail.com
2010 RoadTrek 190 Popular, Chevy Express    Buffalo NY
REDUCED! $59,900 to $52,950 . Excellent condition mechanically, interior and exterior, 78k mi, unique custom painted (lots of compliments).  2nd owner since 1/31/2011 (with 8.5k mi.). Reason for sale I bought a 2017 exactly the same model (in background, my 3rd one!)  They are GREAT! Totally self-sufficient, well-designed, luxury camping wherever a pickup can park, no hookups needed. Used as 2nd car. Onan GEN. (only 76hr.), 4 new Michelin LTX M/S tires 5k mi, Accident free, 15-16 mpg, way better than big RX (class A or C). Hitch Hauler carrier on trailer hitch for extra storage/gear, Screen package on side & read doors, and Bully Boy GT all included. Many more options, extras, and pictures are available at; RV Trader 2010-Roardtrek-190-Popular-5005223468, and floor plan at Roadtrek.com site, or from me upon request.   
NADAguides Value Report 11/20/2018 Average Retail $ 52,933. I believe for its condition/equipment I lowered to a very low price and will sell to first responder.  As great as they are, I do not need 2 of them. listed 22Nov18 (1920)
---
2011
---
2011 Advent SS (CA)
Contact email:
Pmccarty7@yahoo.com
Silver Roadtrek Advent SS (similar to IDEAL SS) with ~50K miles in excellent shape.  Short Sprinter chassis, MB diesel, fully equipped with bath/shower, fridge, furnace, water heater
Reclining bench/bed, kitchen, microwave, rooftop AC, solar panels, ceiling vent/fan, LCD TV, antenna, full stereo, awning, power step, Onan propane generator, outdoor shower, trailer hitch, spare tire carrier.  $67K 

$64,900 USD.  Listed 24Oct18 adj 16Dec18 (1890)
---
2011 Popular 190 (CAL)
2011 Chevy Roadtrek 190 Popular 3500, 6.0L V-8
Very good condition inside and out, new Michelin tires.  71,600 miles
 Full bath with shower, sink, fridge, propane water heater, furnace and 2 burner stove, microwave, AC heat pump, TV & DVD player, coffee maker, Onan generator & awning. Rear power sofa and table fold down to queen size bed.  All in good working order.  Always garaged.  All records and manuals. 
More photos on request.  $55,000. 

$51,880

Nevada City, California.  Call John  (530)-477-3395 listed 18Nov18 adj 2Feb19 (1915)
---
2011 Popular 210 (CAL)
2011 Roadtrek 210P (near Sacramento, CA)
18,560 miles. Usual specs for this model, plus solar and new tires.
Excellent condition. $69,000.
Contact  deloresevarts@sbcglobal.net listed 16SEPT18 adj 14Dec18 (1856)
---
2011 Popular 210 (FL)
Contact email:
qtnetwork@gmail.com
2011 Roadtrek Popular 210. 50,400 miles - excellent condition. Located in central Florida
Besides the fantastic amenities supplied by Roadtrek, we have a generator, Continental tire kit, new tires, new in-dash multi-media system et al.
Asking $69,000.  

  $64,900    listed 12Jul18 ext 26Dec18 (1790)
---
2011 Popular190 (FL)
Selling our 2011 Popular 190, asking $49,000, presently in Cape Coral, Florida.  51,500 miles, 16-18 MPG!
Chevy chasis and has a u-shaped couch that converts to a king bed with the press of a button. Flat screen TV with  satellite and DVD player and surround sound. Refrigerator which runs on power or LP. Microwave runs , LP gas stove. Furnace with AC runs on LP gas or generator. Full bathroom with toilet, shower, and sink. Two new house batteries. Ceiling fan, skylights. Exterior awning. Spare tire. Tow ball. Tires have lots of life left. Plenty of storage inside and outside. We have loved this coach and have kept it in mint condition but we are moving up to a larger unit for a bucket list trip next year. We used it primarily for going back and forth to Florida from NH, but had some great camping experiences also.  
Contact Sherri J. Bernier 603 986-5878 or  David 603 986-3520
---
2011 Versatile 170 (FL)
2011 Roadtrek Versatile 170, Chevy Express 2500 4.8L V8 , Silver, 51,000 miles
Our favorite thing about this RV is it's compact size. It can be driven anywhere, easily, by anyone and fits in any regular parking space.
Excellent condition, fully loaded, nonsmokers, one owner, no pets.  New tires in December 2015.  The Versatile features 4 seats at the front. Includes optional portable armoir, 2 bed boards for sleeping a total of 4, RV cover, cargo carrier luggage rack that attaches to hitch, waterproof cargo carrier bag with tie down net. Continental spare tire kit with like new tire.
Asking $59,000 

$55,000.   Located in Miami, Florida  listed 8Jul17 adj 5Jan18  (1484)
---
2012
---
2012 Adventurous (WA)
Telephone:
(206) 734-8604
2012 Roadtrek Adventurous on a Mercedes Sprinter 3500 chassis. 
Very clean, diesel, 32k miles in Seattle WA
New front tires with alignment last year. 2nd owner. 
Asking $72,500 listed 2Nov18 (1900)
---
2012 Simplicity 190 (FL)
Telephone:
352-801-0761
Contact email:
stellapup215@gmail.com
 $55,000 

  $51,000 OBO
For Sale - 2011/2012 Model Roadtrek 190 Chevy Express 3500 - Vin# 1GZGUCA9B1140107$51,000 (OBO) (Purchased New $82,000 2012 RV World, Lakeland, FL)Chevy V8 4.8 HP, 63,000 Miles -98% Highway - 17 - 18 Mpg @ Hwy. Speeds 4 To 5 Passengers - Sleeps 2 - Bunk or Queen Size Bed
Drives Like A Car - Park Anywhere, 6 Speed Transmissions (With Downshift Mode)All RV Systems & Gm Serviced,  Per Schedule Amsoil Synthetic Oil Used Since New - Engine, Transmission & Onnan Generator
Michelin Defender Tires New Aug.2017  -  51,000 MilesStandard Roadtrek 190 2012 Equipped, * New Pioneer Radio/Cd & Backup Camera *Armoire Cabinet (Can Be Removed To add 4Th Seat - 2 Bolts)
 *Two Tables - Rectangle & Clover Leaf listed 20Nov18 adj 7Feb19  (1917)
---
2012 SS-Agile (WA)
Telephone:
360.616.2691
Original Owner, great condition – White on a Mercedes 2500 Sprinter V6 3.0 diesel with 67,000 miles.
Standard Roadtrek package. Well maintained, never smoked in and always covered when not used. Asking $75,000. Located in North Seattle.

Listed 27Jan19 (1961)
---
2013
---
2013 Agile SS (FL)
Contact email:
lppw@ymail.com
White Roadtrek Agile SS in great condition. Mileage: 25,429. It is fully equipped with all the standard amenities. Also has Cummins ONAN LP generator, continental spare tire, 3 Solar panels and back and side door screens. Two new coach batteries have just been installed. Located in South Florida. Asking $88,500. Serious offers considered. Listed 15Dec17 (1622)
---
2013 CS Adventurous (WA)
2013 Roadtrek CS Adventurous lightly used.  One owner. 32 K miles.  Non-smokers.  Excellent shape.  Light green.  Fully loaded.  Serious buyers only.  $85,000.  Seattle.
Call Rick 206-300-4422  listed 21Nov18 (1918)
---
2013 RangerRT (OH)
Contact email:
whitermoose5@yahoo.com
2013 Ranger RT - Chevy van with 32500 miles. 20'5" long.  located near Cincinnati Ohio.
Basic unit good for weekend trips as well as cross country.  Includes generator for ac and heat. Unit has electric couch sleeping two comfortably. There is an awning for outdoor comfort.
Radio replaced by previous owner. DVD player also missing from previous owner.
Asking

$58,000

 

$55,000
listed 3Nov18 adj 10Feb19 (1902)
---
2013 RS Adventurous (CAL)
Telephone:
909-438-1316
Contact email:
docgarymiller@gmail.com
Excellent condition maintained by original owner. Non-smoker. Mercedes Benz Diesel engine with less than 3,000 miles.  Desert Tan. 22.9' long X 6.8' wide X 9.9' high. Fits on driveway.
Highly upgraded interior with armoire and extra captain's seat in second row. Luxury chassis package includes: rear backup alarm, multifunction steering wheel, advanced instrument cluster, headlamp washing system, fog lamps, electrically heated windshield, and heated driver and passenger seats.
Also contains Onan Microlite propane generator, screens for rear cargo door, power rear sofa, 19" flat screen TV, chrome wheels. Had a recent PDI with all systems, batteries and generator. $89,900.
Listed 30Dec18 (1942)
---
2013 RS E-Trek (IN)
Price:  $87,000 

  $85,000
 2013 RS E-trek on the Sprinter (3500) Mercedes  Benz van with solar panel, engine generator
    Color: White   Mileage: 18,000 

   Electric sofa/bed; awning; 4 leather seats; Clarion NAV and radio system  and c

olor back-up camera; Diesel; rear double door screen; HDTV/DVD on rotating bracket; interior and exterior LED lights; refrigerator; enclosed bathroom with shower/outside shower.
Winterized and ready to go on new adventures.  Selling due to health. 
Text:  812.322.1984   Email: vikingknarr@hotmail.com   listed 23Nov18 adj 22Jan (1921)
---
2014
---
2014 CS Adventurous (MI)
2014 CS Adventurous XL, 27,000 mi., Excellent Condition, Mercedes Benz 3500 Chassis, New Alcoa Aluminum Wheels and Michelin Tires(less than 1000mi on them).
Asking $97,500.   Contact Dan  drwolfphoto@gmail.com or 906-869-1113.
 Must Sell soon!  Located in  Marquette, Michigan  listed 5May17 (1425)

---
2014 Popular 190 (Fl)
Telephone:
352 598 2734
Contact email:
rkpersche@yahoo.com
Excellent condition. One owner,non smoker. Standard Popular 190 features plus generator,screens,TV, power awning, and new house batteries. Includes 75,000 mile Chevy extended warranty. Everything in good working order with original manuals. 21,200 mi. Asking $74,900 

$69,900. Listed 24Jan19 (1959)
---
2014 Ranger (TN)
Telephone:
615-657-9205
Contact email:
dpw.nashville@gmail.com
$57,995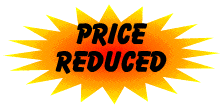 $54,700 (NADA Retail $62,70 as equipped)  Nashville - Still under GM warranty. 33,000 miles. Excellent condition. Great for boondocking ~ 19 feet (fits anywhere, easy to drive and park), 17-20 MPG (lowest operating cost, easy maintenance, high reliability Chevy chassis). Updates include: Sumo Air springs (less sway/smoother ride), Electric fridge (no leveling required), Double AGM batteries (2x life), Onan generator with extra muffler (quiet), Propane furnace and cooktop (saves power), GPS, Back-up camera, TV/DVD/CD, Enclosed bath with shower, Awning, and more.
Enjoyed this van, but simply don't use it enough to justify keeping.
For buyer/seller protection payment must be bank-to-bank wire with transfer of title at bank. No dealers please. Thanks for looking. Listed 27Aug18 Adj 3Dec18 (1828)
---
2014 SS Agile (CAL)
Asking

$94,500.  $93,900 OBO   Fully loaded Mercedes Sprinter 2500 V6, top of the line Clarion Navigation and radio.  The RV systems are solar powered.  The batteries can be charged in 20 minutes by running the engine. Has less than 20,000 miles on it and gets 20 to 22 miles to the gallon.  White with grey interior, cherry cabinetry, GPS system, Bluetooth, backup camera, 5000-pound tow hitch.  Excellent condition.  This is a single owner RV (our first) that has been copiously cared for with all maintenance done in a timely fashion at Mercedes Benz of San Jose.  Upgrades include modifications to the bathroom/bed area consistent with 2016 interior floor plan (i.e., more leg room on the right side of the kind bed).  All systems (i.e. convection / microwave, refrigerator, bathroom, awning) in perfect condition.  Granite countertops, enhanced latches on the cabinet doors.
Located in North Monterey County.  If interested, please call Alex Adams (831-331-3895) or Nancy Adams (831-566-5707), or email alexadams@icloud.com, or krogsengadams@mac.com.  Listed 31Dec18-adj 27Jan19 (1944)
---
2015
---
2015 Agile SS (CO)
Contact email:
co2015roadtrek@gmail.com
I've loved my Roadtrek, and now I hope you will too!  All maintenance (including 30K service) by Mercedes. Still under warranty with Roadtrek! Has 2.1L turbo diesel V4 BlueTec with 7-speed transmission. Averages @ 20 MPG and still plenty of power.  Charcoal grey exterior, ebony cabinets, black granite counter tops, "Halo-Leather" grey captain chairs and sofa with platinum distressed inserts, LED overhead cabin lights, and 24-inch LCD TV with DVD surround sound.
EXTRAS!  Luxury chassis pkg. including - 2 additional (4 total) 2,400 watt AGM batteries - 6 volt, 3 solar panels 300W with charging controller, Onan MicroLite HGJBB-LP 2.5KW Generator w/only 24.3 hours, power awning, additional outdoor shower, and Becker Harmon GPS Navigation and backup camera.  A 5000 lb. tow hitch with receiver.

MORE EXTRAS!!  $700 RV Cover, $300 Weather Tech Floor Matts (and OEM carpet floor mats), $830 Michelin Defender MS tires (26,650 miles).
34,000 miles.
$94K OBO

$88,000
.  Contact me with serious offers.
Listed 6Nov18 Adj 12Jan19 (1906)
---
2015 CS Adventurous (OR)
Telephone:
406-868-4230
Contact email:
gordon.rubard@gmail.com
Price: $101,500 

  $94,000             
MRSP with upgrades is $148,000 2015 Roadtrek CS Adventurous Class B       Located in Bend, Oregon
Excellent condition with only 11,700 miles on the odometer
Features:  Cherry cabinets, Taupe/beige leather upholstery, 7.0 cubic foot refrigerator/freezer, two-burner propane stove, Inverter, 22" Flat Screen TV, microwave/convection oven, Alde heating system (infloor and radiant heating), electric sofa in rear converts into a queen/king sized bed or twin beds, 13'2" Power Awning; Fantastic Fan, Hitch, Bluetooth AM/FM radio, navigation system, 5 year transferable RoadTrek warranty
Added upgrades:Underhood Generator withVoltstart, 240W solar panel and charge control, Ruby Red Metallic Exterior paint, Alcoa aluminum wheels, side and rear screen package  listed 30Jul18 adj 4Dec18 (1806)
---
2015 CS Adventurous XL (AZ)
Contact email:
L.perez.dancer@gmail.com
The Ultimate Camping Machine / Boondocker's Dream
2015 CS Adventurous XL with only 29k miles
This late 2015 build was delivered to the dealer in 2016 (title says 2015) on a 2015.5 Mercedes chassis (see MSRP). Less than 29k miles!

Totally awesome RV. Everything works perfectly. Immaculately clean! MSRP $158,518.00, asking $110,000.

RARE option package, with 9600 Watts battery power gives you the ultimate FREEDOM to camp anywhere without plugging in! EVERYTHING runs on battery and solar power! No need for systems to start and idle the engine in the middle of the night creating exhaust fumes. No vibrating generator, no generator maintenance, no generator exhaust fumes. Just quiet, clean power! Near Tuscon. listed 2Jan18 (1946)
---
2015 E-Trek (AZ)
Telephone:
253-988-0649
All Electric. Built on a Late 2015 Mercedes-Benz Sprinter Chassis. $120,000
Low Mileage:  All Open road: 26,756. Currently extra chairs are removed (seats 5) to accommodate two additional storage cabinets. The 2 extra Captain's chairs as well as cabinets are included in price.
Selling ONLY due to circumstances beyond our control. Love this machine.
Located in Quartzsite, AZ. But will deliver under the right circumstances.   Listed 22Oct18 Ext 20Jan19 (1887)
---
2015 E-Trek XL (FL)
Contact email:
rxhair@yahoo.com
2015 E-Trek XL asking $98,000 OBO  Orlando, Florida

34,589 Miles, excellent condition, seats 7 with beautiful dark gray interior. 3500 Mercedes Benz diesel chassis with 4 Captain's chairs and all electric including solar panels. Extra Long for more room and comfort.
Still under Manufactures Warranty. Never been smoked in and all Hwy. miles. Selling due to job change. I have many more photos if interested. listed 2Dec18 (1929)
---
2015 Popular 190 4WD (FL)
Telephone:
9546588144
Contact email:
fyremandan63@yahoo.com
$83,999.

$79,999   Less than the dealers are selling older ones that are not 4WD!
Second owner according to the Carfax, (copy and a lot more photos available upon request). As I've never seen a factory built 4 X 4 ROADTREK 190 before, I had to buy it. Perhaps bit off more than I can chew.
Please come take this GREAT CONDITION, GREAT LOOKING and GREAT RIDING 4WD ROADTREK off my hands. Please use email or text as I may not answer calls lest I know you. Also, I'm an observant Jew and not permitted to reply from Friday 3:30 through Saturday 8:PM because it's the Sabbath. Any incoming communication will be responded to after Saturday 8pm. PLEASE, I don't need nor can afford ANY help from marketing firms. Ormond Beach. Listed 26Nov18 adj 8Jan19(1924)
---
2015 Roadtrek Ranger RT (loc?)
Lightly used unit in excellent condition, only 18,000 miles. These models have a lighter weight chassis and smaller V8 engine for outstanding economy (17-20 mpg). Fully equipped with propane cooktop and furnace as well as A/C and heat pump, also an underfloor generator. Permanent bath and shower.
 Extras include double 6 volt batteries with Victron monitoring, wide vision always on rear view camera. Pioneer touchscreen Bluetooth audio/video for both phones, Waze GPS, Spotify, etc.) Back has electric sofa / KING size bed with 22" flat screen and DVD. It is a rolling efficiency apartment waiting to take you anywhere you want to go. We simply don't use it enough. Comes with bike rack and all cables, hoses, etc.
 Price is $66,500 firm - no dealers or scammers, please. Pictures available on request. Text or call 724-301-3759 or email me at johnrbailey1@gmail.com    listed 3Jan19 (1947)
---
2015 Versatile 170 (TX)
Contact email:
lynstamper@aol.com
2015 Roadtrek 170 Versatile. 
Brown exterior, tan leather, cherry cabinets.  34,000 miles.  Excellent condition.  Under hood generator.  Screen kit for side and rear doors.  New rear shocks.
 Asking $74,500. 

 $72,900  Located in Brenham, Texas. listed 30Aug18 adj 6Dec18 (1835)
---
2016
---
2016 Adventurous CS (TX)
Contact email:
luckystar@gvtc.com
2016 Roadtrek Adventurous CS  Location: Austin, TX  asking: Price: $120,000

CS/ Sprinter 3500 "170" wheelbase van w/ 3.0LV6 Turbo Diesel engine
Length: 22.90ft
 High end Mercedes luxury Package with navigation, heated leather seats, solar package, generator and much more!
ONLY 8300 MILES! Original 6 year warranty still in effect and transferrable. Serviced routinely.
We have enjoyed our time in it, but have decided to sell due to other time commitments. All accessories included.
Happy to send additional photos or answer questions. Original owner, non-smoker. listed 8Jan19 (1949)
---
2016 CS Adventurous E-trek (CAL)
Contact email:
clovisfire40@yahoo.com
CS Adventurous with E-trek package. Low miles 29,967. This Van is made for Boondocking with the EcoTrek 800 Lithium Power Modules, Solar panel including 470W solar panel and charge controller. Stove - Induction:  110V flush mounted induction cooktop. Volt Start Autostart Battery Protection Technology. 2 x 2500-Watt Power Inverters. GPS Navigation with back up camera. (Added) Verizon signal booster. This Van has no propane so no worries about filling up or running out. This Van comes with Roadtrek's famous radiant heating system which runs off your diesel tank or electricity.
This Roadtrek still under no hassle 6-year full warranty end in 2022. Located in Clovis.
Asking $125,000  

$115,900 and will entertain a reasonable offer Listed 5Dec18 (1931)
---
2016 Popular 190 (AZ)
Chevrolet Express 3500, 27,000 Miles, both factory warranties apply. Original owner and have maintained my van meticulously with all maintenance receipts. Major options include the EcoTrek 400 AMP hr lithium power modules, 200 W solar, Onan MicroLite (2.8 kW) generator, and factory screens for side and rear cargo doors.  Many other options. Charcoal grey ext/tan leather int. Everything works and is ready to use. $80,000. Located in AZ.  Call 781–789–0632 and please leave a message. Listed 16Dec18 (1935)
---
2016 Popular 190 (AZ)
Telephone:
602-618-6503
Contact email:
dkmcquain@yahoo.com
2016 RoadTrek Popular 190: Chevrolet Express 3500, one owner, non smoker, 34,000 miles, under warranty, immaculate, gently used class B motor home in Arizona. Metallic silver ice color, leather interior, all the bells and whistles.
Under frame generator with 56 hours, full size shower in bath; toilet never used for #2. Meticulously cared for with all maintenance records available. This is a must see! $79,900 OBO. Serious buyers only.
For additional information, specs, etc. see: https://www.roadtrek.com/models/190-popular/    listed 10Feb19 (1970)
---
2016 Popular 190 (IL)
Located near Springfield, Illinois with 15,266 miles.  Like new! Nonsmoker and no pets.  Charcoal Grey with Platinum Leather Interior. Still under Roadtrek warranty
Many Options. Too many to list. On a 2015 Model 3500 extended van Chevrolet chassis with heavy duty towing, navigation, power window etc., AM/FM Sirius radio etc.  Generator with 2500-watt invertor/convertor/charger and 2 solar panels with charge control and 4 6V AGM batteries.  King size rear bed or 2 twins, power sofa, and much more.

Sell for health reasons. Asking $85,000 

 $80,000. Contact ldbeaty@frontiernet.net. Listed 27Oct18 Adj 4Dec18 Adj 2Jan19 (1893)  
---
2016 SS Agile (AZ)
Telephone:
208-263-8188
Contact email:
pscutiercpapa@gmail.com
Luxury Mercedes package, leather captain seats ( both swivel), permanent bathroom, outdoor shower, propane furnace, ac, 300 watt solar with 2500 watt inverter, halo leather rear power sofa, champagne pearl color exterior, power awning, rear back up camera, built on Mercedes sprinter 2500 144 inch wheelbase van, 3.0 turbo diesel with 7 speed transmission. Under hood generator, continental spare tire kit, screen package, aluminum wheels, 24-inch flat screen tv with DVD player. 25000 miles.  All services up to date. Mud and snow tires on vehicle, and brand-new summer tires available. 
$97,500.00.

    $93,900
Location about 1 hour south of Tucson, in Patagonia AZ. Listed 9Jan19 adj 5Feb19 (1951)
---
2016 Versatile 170 (TN)
Contact email:
gracie.katz@comcast.net
Shiny silver 2016 Roadtrek 170V has all of the new technology! Ecotrek 400, 200 watts solar, underhood generator, Voltstart and a compressor refrigerator.
Seats 7 (!) in factory installed seatbelts.Has removable armoire, Continental spare and aluminum wheels.
Includes upgraded macerator hose (Sanicon) and detachable 30A power cord. All of the initial "bugs" are worked out and it is in its prime. 43,000 miles.
3 years remaining on Roadtrek factory warranty. All maintenance records are available. More photos available on request. $79,900. listed 6Feb19 (1968)
---
2016 Zion SRT (VA)
2016 Roadtrek Zion SRT on 2016 Dodge Promaster chasis. 6 Cyc. 3.6 L.  Charcoal gray.   8,200 miles.  Non-smoker and no pets.  Ecotrek recently upgraded at the factory this summer and 2nd lithium battery installed.  New sidewall panel installed with additional battery.  Microwave new.   Side drainage door modified at factory for easier access.

It has an outside shower, sleeps 2, and automatic slide out steps.    Power awning.  Included screen for back door open sleeping.   Full radio package, bluetooth, backup camera.  Under warranty.  Owner recently relocated across country from beach community to mountain community and not using as much. The RT is currently in Charlottesville Virginia.  I prefer email contact (escherz37@gmail.com)  or call home phone 714-964-0717. Listed 17Nov18 (1914)
---
2018
---
2018 Zion (MO)
Telephone:
660-853-1447
Contact email:
goodwood@cebridge.net
2018 Roadtrek Zion 3500 Dodge Promaster Chassis with Infinity Package
1184 Miles, V6 engine, 6spd automatic, Front Wheel Drive
Numerous extras, roof boxes, bike rack, bedding, solar, lithium batteries, under hood generator, automatic volt start system, leather, king sized bed.
Selling due to work schedule not permitting travel.  $94,000
Columbia MO craigslist has more details than permitted here. listed 27DEC18 adj 20Jan19 (1940)
---
Accessories FOR SALE
---
Item: 2015 Rear Captains chairs (FL)
Telephone: 309-264-3419
Details:
Rear Captains Seats, 1 pair of LH/RH Seats removed from 2015 RT eTrek.
 Seats are 2-tone taupe color, faux leather, swivel, tilt, and have integral seat belts.  Seats in excellent condition, we have never used and I don't think the previous owners did either.  These are not front seats, they are for rear mount only, they bolt to floor and do not move front/back.
 Seats located in Dunedin, FL.  Asking $650 for the pair, shipping not included.  listed 23Dec18 (1939)
---
Item: 3 little windows and sealing gaskets (CAL)
Contact email:
andrewstelzer@gmail.com
Details:
3 little windows and sealing gaskets--BRAND NEW ---1992-era Dodge (Bay Area, CA)
I ordered these from RT last year, but when I brought them to my local auto glass shop to install, they decided to use their own materials. So they are absolutely brand new--receipts & instructions available. I think they should fit Dodge RoadTreks from years up until 1994.
3 windows, 18 feet of rubber molding (6 ft per window). $325 including shipping to US address (I paid $326.12 total). Discount for pickup in Bay Area, CA. Listed 5Nov18 ext 31Jan19 (1904)
---
Item: Fantastic Fan
Contact email:
opcartmell@suddenlink.net
Details:
New, in-box Fantastic Fan for sale. It is a model 1250 which includes a reversing switch. This was purchased for our Lions Club in error; we needed a 110-volt fan instead of 12 volt. The seller would not take the fan back claiming it is a non-returnable electrical part. Would like $100; negotiable. Listed 10Nov18 (1907)

---
Item: FREE Cover, Table, and 2-Door Cabinet
Telephone:
904-466-1003
Contact email:
wmbyancey@bellsouth.net
Details:
I owned a 2007 Roadtrek Popular 210 until 9/11/2018, when it was totaled in a
n accident. 
I have several parts that weren't in the van when it blew the left rear tire and rolled once.
I have a cover for the van, a table, and the portable two-door cabinet, which I will happily GIVE to anyone who will come to St. Augustine, FL and carry out of my garage. Listed 11Jan19 (1952)
---
Item: Front & Rear Bilstein Shocks (OR)
Details:
Front and Rear Bilstein shocks for a 2001-2003 Dodge Ram 3500 Roadtrek Van. (OR)
Telephone: 503-652-2840 (Landline)  Email: mcgavinski@gmail.com
Details:  Brand new, in the box, only $225 plus shipping.
The front shocks are 24-184632, and the rear are 24-184670 (Manufacturer's part numbers).   16Feb19 (1974)
---
Item: Nightstand - 2 Drawer (OH)
Telephone:
740-525-2807
Details:
2 Drawer Nightstand from a 2002 Roadtrek Popular 190.  
Like new. Easily mounted  in rear aisle between the two sofas. $100 plus shipping
Listed 21Jan19 (1956)
---
Accessories WANTED
---
Item: Table Post
Details:
Wanted: one table post for a 2004 190PC. My unit is missing the pair, but one would help.  I can pick within a reasonable distance of Ocala, Fl or pay the postage. TIA
 marathonpaul@gmail.com   listed 27Dec18 (1941)
---
A message from Roadtrek Motorhomes Inc.
For anyone who has purchased a used Roadtrek, please make sure you have registered it with Roadtrek Motorhomes. This is required for product safety recalls and other communications from the factory. Please forward the following information to sales@roadtrek.com or to (toll-free) 888-ROADTREK (762-3873): Name, Address, City, State/Prov., Zip/Postal Code, Phone, email, & last 8 digits of your Roadtrek's VIN (Vehicle ID Number). Thank you and happy Trekking.
 ==============================================================
1-0 Dealers are a part of our Group
We have Member/Dealers who have some great new and used Roadtreks.. 
They are a part of our group, so take a look below at their
ads
.
---
1-2 Sunshine State RV's (FL)
Telephone:
352-538-0010
Contact email:
Nick@sunshinestatervs.com

HERE ARE MULTIPLE ROADTREKS OFFERED BY SUNSHINE STATE RV'S.  THEY REALLY INVITE YOUR ATTENTION. 
LOOK FOR PRICE CHANGES FOR MANY OF THESE 
See even more at: www.sunshinestatervs.com/

==========================================
2017 Roadtrek CS Adventurous XL | $109,950
https://sunshinestatervs.com/inventory/product/2017-roadtrek-cs-adventurous-gp298515/
2015 Roadtrek 190 Popular | $72,950
https://sunshinestatervs.com/used_inventory/product/2015-roadtrek-190-popular-166836/
2014 Roadtrek CS Adventurous | $89,950
https://sunshinestatervs.com/inventory/product/2014-roadtrek-cs-adventurous-d5728857/
2012 Roadtrek 210 Popular | $76,950
https://sunshinestatervs.com/inventory/product/2012-roadtrek-210-popular-138814/
2011 Roadtrek 210 Popular | $74,950
https://sunshinestatervs.com/inventory/product/2011-roadtrek-210-popular-b1104901/
2011 Roadtrek 210 Popular | $72,950
https://sunshinestatervs.com/inventory/product/2011-roadtrek-210-popular-a1171997/
==========================================
 We also have several new models at https://sunshinestatervs.com/new_inventory/
 =======================================================
END OF SUNSHINE STATE RV'S ADS             Updated 1/24/19 (1308) 
___________________________________________________________________________________
---
1-4 FRETZ ENTERPRISES (PA)
Telephone:
215-723-3121

HERE ARE MULTIPLE ROADTREKS THAT FRETZ ENTERPRISES OFFERED. THEY REALLY INVITE YOUR ATTENTION.  
 JUST CLICK ON THE LINK FOR THE RT YOU ARE INTERESTED IN (BELOW) FOR MANY IMAGES AND FULL DESCRIPTIONS.
LOOK FOR PRICE CHANGES FOR MANY OF THESE
All are at Fretz Enterprises, Inc., 3479 Bethlehem Pike, Souderton Pa 18964   www.FretzRV.com
==========================================
2014 Roadtrek Simplicity Class B Motor Home Stock no. 12084 $69,999.00
http://www.fretzrv.com/Page.aspx/diid/10260107/list/InventoryList/pageId/16963/view/Details/inventory.aspx
==========================================
2017 Roadtrek Simplicity class B motor home Stock no. 12694 $69,999.00
http://www.fretzrv.com/Page.aspx/diid/10260107/list/InventoryList/pageId/16963/view/Details/inventory.aspx
==========================================
2015 Roadtrek 170 Versatile class B motor home Stock no. 11362 $77,499.00
http://www.fretzrv.com/Page.aspx/diid/9033085/list/InventoryList/pageId/16963/view/Details/inventory.aspx
==========================================
END OF FRETZ ENTERPRISES ADS updated 8Feb17(1291)
---